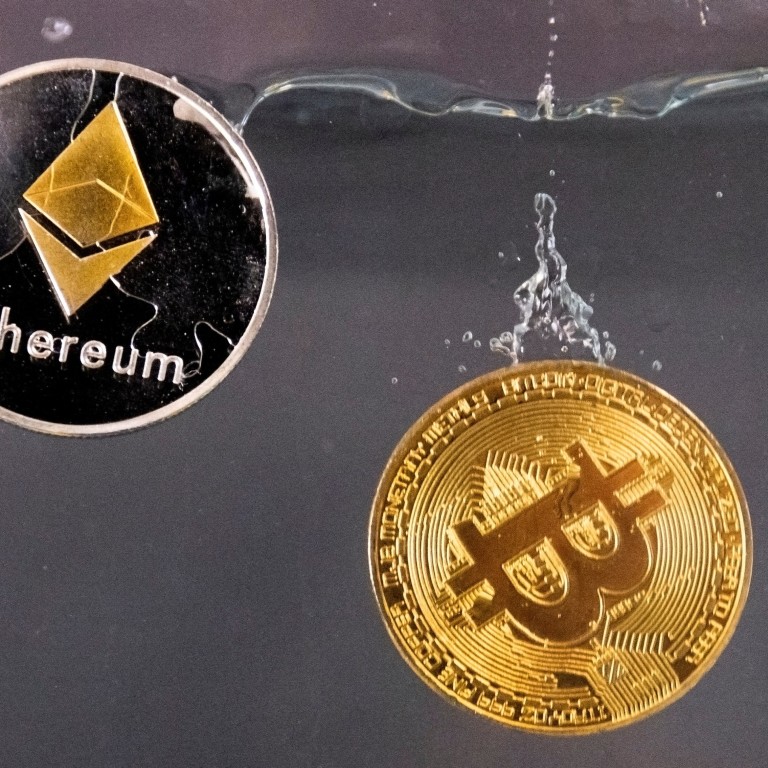 China's central bank declares victory in cryptocurrency crackdown ahead of the Communist Party's national congress
The People's Bank of China touted its success in curbing onshore transactions of bitcoin in a WeChat post on Monday
Beijing sees cryptocurrencies and NFTs as a threat to financial stability and completely banned related activities last year
The People's Bank of China (PBOC), which regards cryptocurrencies as a potential threat to financial security and capital controls, is grappling with some of the most challenging economic conditions in the country in years, as growth has slowed to its lowest pace since the beginning of the pandemic under Beijing's unwavering zero-Covid policy.
"[As we] continue to crack down on onshore transactions and the hyping up of virtual assets, the share of global bitcoin trades in China has largely dropped," the bank's Financial Stability Bureau wrote in a post to its official
WeChat
account. China's proportion of global
bitcoin
trading
dropped to 10 per cent
from a peak of more than 90 per cent in 2017, the bureau said in March.
Along with the Financial Stability and Development Committee under the State Council, China's cabinet, the bureau mainly provides preventive measures and solutions for systematic financial risks, according to its website.
Still, China remains home to a lot of crypto-related activities.
Bitcoin was trading at about US$20,200 on Tuesday, down by nearly 70 per cent from its peak of more than US$67,000 last November.
The bank also credited itself with turning around systemic risks from the so-called shadow banking system, which includes financial services such as loans from companies not covered by normal banking regulations. Shadow banking assets have fallen to 57 trillion yuan (US$7.97 trillion), 45 per cent of gross domestic product, by April, according to a report that month from credit agency Moody's.
The party's national congress kicks off on October 16. As of Monday, a published list showed 2,296 delegates slated to attend.