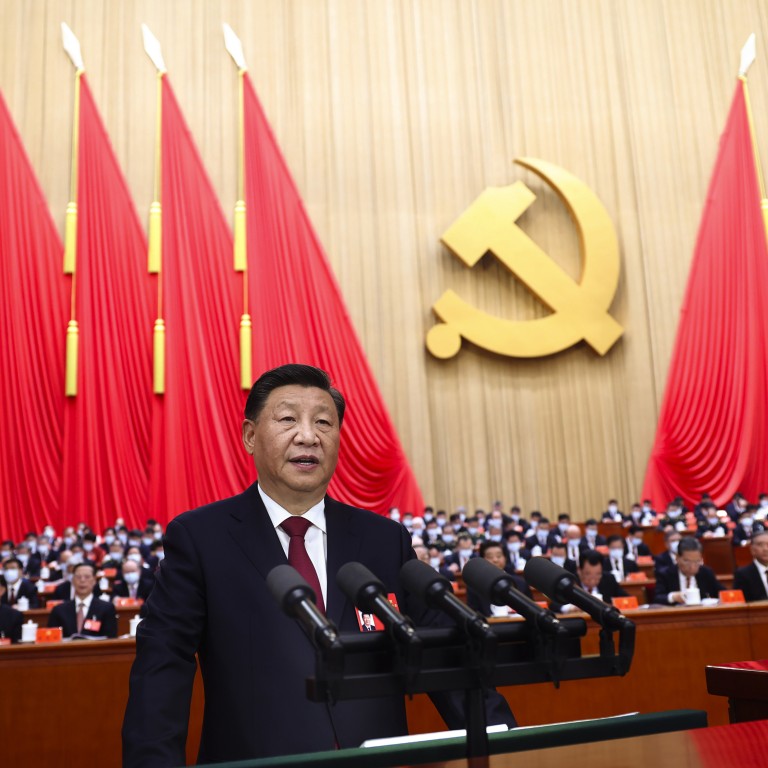 Communist Party's 20th Congress: Xi sends supportive message to domestic IT, AI, and new energy sectors
Xi called on his country to catch up in important economic areas for 'developmental security'
Chinese leader also called for an acceleration of moves to integrate 'real' and 'digital' areas of the economy
Amid escalating technology tensions between China and the US, Chinese President Xi Jinping has sent a supportive message to the country's information technology, artificial intelligence (AI) and new energy sectors, labelling them as the new "engines" of future growth.
In a 72-page document forming the basis for Xi's speech to the 20th Party Congress on Sunday, Xi said that China must promote integrated development of "strategic emerging industries" and grow "a new group of growth engines" that also include biotech, new materials, advanced equipment and green products.
While the Chinese leader did not elaborate on specific supportive policies, Xi said China is still on course to promote "new types of industrialisation" and to become a powerful country in "manufacturing, high-quality goods, space exploration, transport, cyberspace and digitalisation".
The supportive message came at a time when Washington is ratcheting up its efforts to contain China's technology development, with the Biden administration rolling out new regulations earlier this month to limit China's access to advanced chip technologies. While Xi did not mention the US or the tech war directly, Xi said China must catch up in areas concerning "developmental security".
A number of Chinese stocks related to IT and AI surged on Monday following Xi's speech. Talkweb, a software company, hit the daily ceiling of 10 per cent in Shenzhen, while HiteVision, a smart-screen maker, and JYD, a big data and AI firm based in Beijing, also hit daily limits among others.
HSBC economists Jing Liu and Erin Xin wrote in a note that China is set to double down on growing its local technology firms.
"As the old growth drivers gradually lose steam, productivity enhancement through innovation and continued advancement in technology development is the key for continued growth," they wrote.
"Manufacturing upgrading will remain the focus … and increased policy support for core technology areas will help to push forward technology development."
Xi also said that China will speed up its "digital economy" to promote the integration between "real" and "digital" sectors of the economy, and to build up a "digital economy cluster with international competitiveness".
Li Chengdong, the Beijing-based founder of internet industry think tank Dolphin, said Xi's message was a continuation of the Internet Plus policy that the Chinese government has been promoting since 2015, whereby internet technologies are promoted to improve efficiency in traditional businesses.
"The important point is, there was no mention of containing capital or the expansion of internet platforms [in Xi's speech]," Li added. "This is the most positive signal."
Barclays economists Jian Chang and Yingke Zhou wrote in a research note that the message of "tech self-reliance and domestic focus" in Xi's key report "reflects the urgency felt by the Chinese leadership to improve economic resilience".