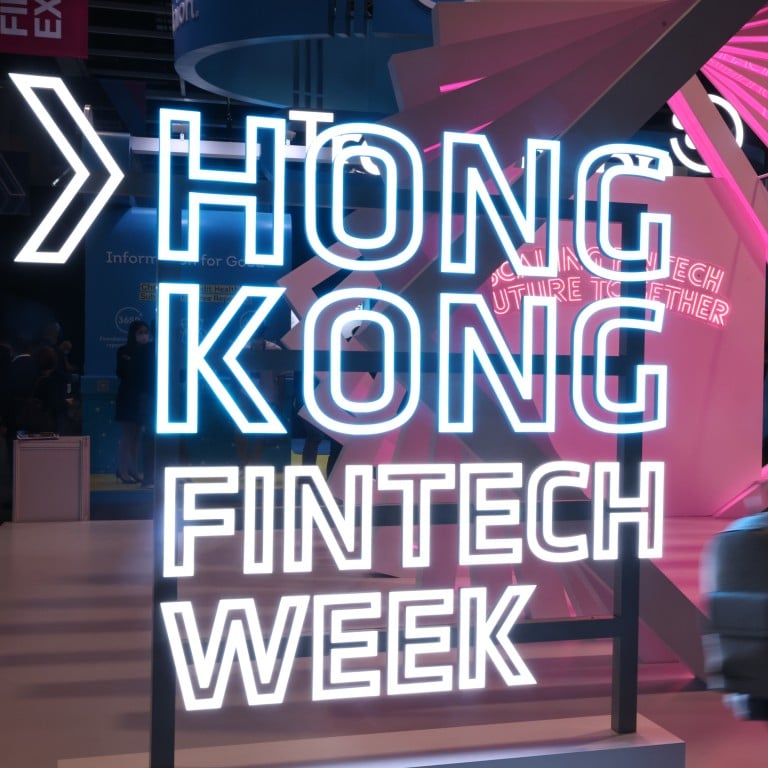 Hong Kong's FinTech Week faces off with Singapore event as cities jostle to be Asia's financial innovation hub
The highlight of Hong Kong's fintech event next week is expected to be a relaxation of cryptocurrency rules for retail investors
The event coincides with a similar one in Singapore, which is seen as leading Hong Kong in progressive crypto rules and opening up to the world
Hong Kong's five-day government-backed FinTech Week, which kicks off on Monday, is set to attract 20,000 attendees and 3 million online viewers as the city seeks to showcase its commitment to financial innovation while a similar event takes place in Singapore.
Hong Kong, which lags behind Singapore in reopening to the rest of the world by relaxing Covid-19 control measures, is fighting to convince investors that it remains the best place for developing the future of payments, digital currency and Web3 technologies.
In a key policy divergence from mainland China, where cryptocurrencies are banned and seen as a threat to financial stability, Hong Kong is likely to allow exchanges and other intermediaries to
sell assets directly to retail investors
. This change of heart comes four years after the city limited exchanges to serving only those with portfolios of HK$8 million (US$1 million) or more. Singapore, meanwhile, is headed in the opposite direction, with plans to
raise the threshold for trading cryptocurrencies
to protect retail investors.
FinTech Week, which includes a two-day conference on Monday and Tuesday, is scheduled back-to-back with the Global Financial Leaders's Investment Summit, which starts on Wednesday. That event is designed to showcase to global bankers that the city's status as an international financial centre remains intact despite more than two years of travel restrictions, an exodus of talent, a stock market in free fall, and an effort to "clean up" civil society under the Beijing-imposed national security law.
Both events have been promoted heavily, with banners and posters decorating city streets. The conference includes a long list of speakers from fintech, crypto and traditional finance firms. However, Hong Kong Financial Secretary
Paul Chan Mo-po
, a key host for both events, is unlikely to attend in person after testing positive for Covid-19 in Riyadh, Saudi Arabia, on Thursday.
Tickets for FinTech week are on sale for US$599 for in-person events and US$89 for online attendance.
"This year's FinTech Week coincides with the long-awaited opening up of the city, and is important as it will set the tone for the new administration and signal to the world that Hong Kong is open for business again," said Lucy Gazmararian, founder and managing partner of Hong Kong-based Token Bay Capital.
With a new "0+3" arrangement – meaning international arrivals do not have to quarantine but are banned from entering restaurants or pubs during three days of home monitoring – the government said it is confident that the event will attract participants from around the world and show Hong Kong to be "an ideal market to develop and expand different financial innovations", officials said at a press conference earlier this month.
The most anticipated news coming out of the event is a change to the city's cryptocurrency investment policy as Hong Kong seeks to become "an international virtual assets centre". Elizabeth Wong, director of licensing and head of the fintech unit of the Securities and Futures Commission, revealed on October 17 that the government was considering allowing retail investors to "directly invest into virtual assets".
Hong Kong is expected to allow tokens on retail exchanges based on specific criteria including market value, liquidity and membership on third-party indexes, Bloomberg News reported on Thursday, citing people familiar with the matter.
Hong Kong's new stance could put it in the same league as Singapore and Dubai, and it may persuade more related businesses and talent to choose the city, Gazmararian said.
"If their announcements are well-received, and the incentives are right, we should see a slowdown in the exodus of talent and, best case, a reversal, where people and companies move back, and Hong Kong evolves into the Asia hub for Web3 innovation," she said, using the term for a conceptual next-generation World Wide Web that is centralised using technologies like blockchain.
For now, Singapore "has a very clear lead and is considered the king in Asian financial markets", said Vishwas Thakkar, founder of Hong Kong-based digital consultancy Concinnity. "Conducting an in-person event in fintech is a good start to show that Hong Kong is back in the game."
One thing Hong Kong has that Singapore cannot match is proximity to mainland China. The city's role as a financial bridge between the mainland and the rest of the world is a selling point for the fintech community.
FinTech Week speakers include Mu Changchun, head of the People's Bank of China's digital currency institute; Xiao Yuanqi, vice-chairman of China's banking regulatory commission; and Eric Jing, chairman and CEO of
Ant Group
, the fintech giant that was
forced to call off
what would have been the world's largest initial public offering in 2020.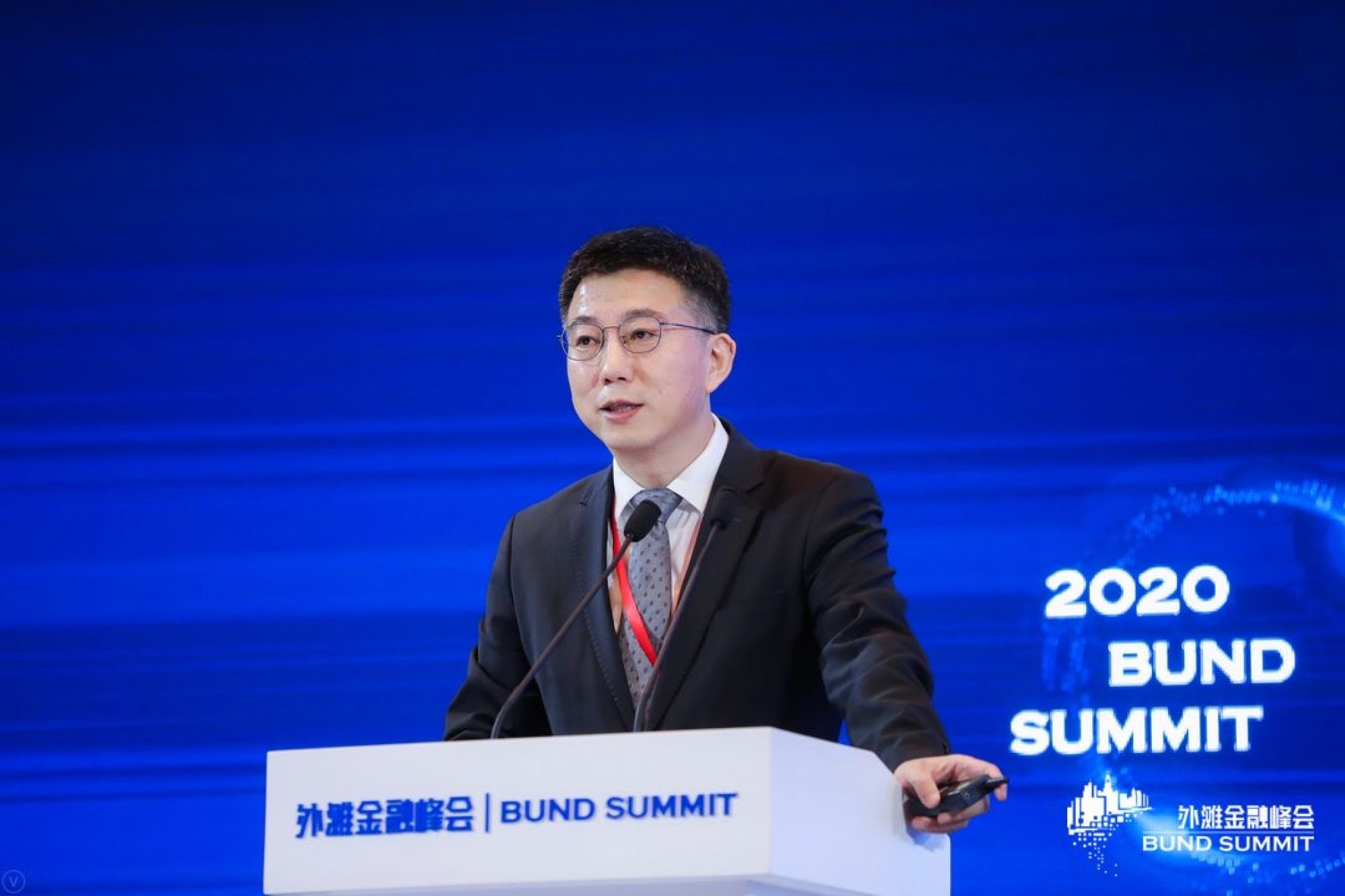 FinTech Week organisers said they expect people from 80 different markets to show up or tune into the event. Still, the number of expected attendees is little changed from last year, when the event drew 20,000 people in person and 4 million viewers across all online streaming channels.
This falls far short of the number of people Singapore has been able to attract in person to its FinTech Festival, which last year saw 60,000 attendees, a 33 per cent increase over 2020, according to the Monetary Authority of Singapore.
Kenneth Lai, founder of Hong Kong-based electronic payment solution provider Payment Asia, said Hong Kong's fintech agenda offers "solid discussions" from both the technical and regulatory perspectives on how the finance industry will likely develop in the next five to 10 years.
"Singapore is quite fast in rolling out attractive policies, and we are also sending people to the Singapore fintech festival," Lai said. "But Hong Kong's event provides a holistic discussion from all aspects."