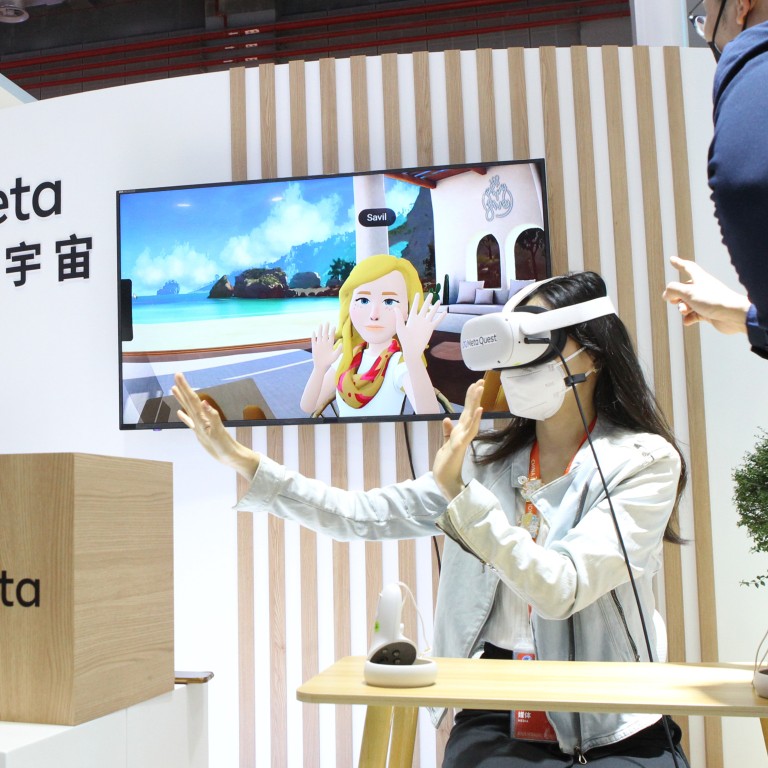 Virtual reality investment doubled in China in 2021 as Beijing boosts support, government says
Fundraising and investment volume in the Chinese VR sector has entered a new period of explosive growth, an MIIT official said
VR has drawn renewed attention since last year along with the growing popularity of emerging technology concepts such as the metaverse
Virtual reality (VR) funding in China more than doubled in 2021 despite the Covid-19 pandemic, government data showed, as Beijing ramps up support for the industry.
Fundraising and investment volume in the Chinese VR sector has entered a new period of "explosive" growth, Wang Jiangping, an official at the Ministry of Industry and Information Technology (MIIT), said on Saturday at the country's annual VR conference, which has taken place in the southeastern city of Nanchang since 2018.
While Wang did not reveal last year's VR funding volume in China, a separate report by Chinese research firm Tuoluo Research showed that funding, merger and acquisition volume in China's VR and augmented reality (AR) industry reached 6.19 billion yuan (US$871 million) in the first half of 2022, a 67 per cent increase from a year ago.
Wang's comments came after the MIIT and four other government bodies issued earlier this month the country's
first industrial action plan
dedicated to the VR industry.
By 2026, China aims to expand the output of its VR industry to 350 billion yuan – six times the level last year – with VR device sales surpassing 25 million units. It also wants to cultivate 100 innovative and influential "backbone" VR companies.
In an article analysing the government's VR industry action plan, the China Academy of Information and Communications Technology (CAICT), a state think tank that directly reports to the MIIT, said the plan was released against the backdrop of the sector's growing importance in countries such as the United States and South Korea.
VR has drawn renewed attention since last year along with the growing popularity of emerging technology concepts such as the metaverse, with VR and AR regarded as crucial technologies supporting the development of an immersive virtual world that could become the next iteration of the internet.
TikTok owner ByteDance, which bought VR headset start-up Pico last year, recently launched its new Pico 4 stand-alone VR device, which
has received positive reception
in China, where the competing Quest 2 from Facebook owner Meta Platforms is unavailable.