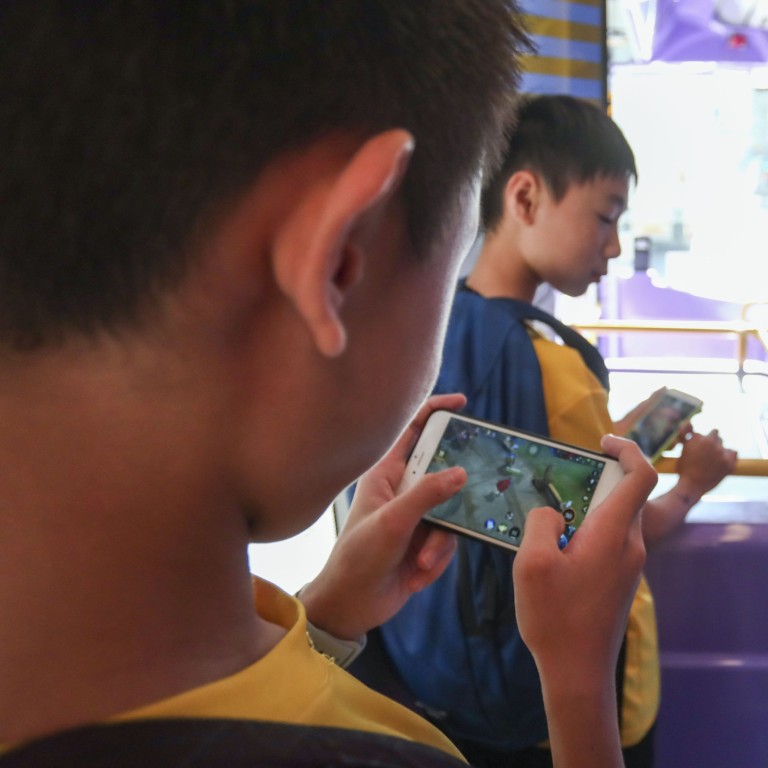 Chinese industry body declares initial victory in reducing video game addiction among minors, raising hopes for eased regulation
More than 75 per cent of gamers under 18 have capped their playing time to three hours a week, according to China's video gaming industry association
That result comes more than a year after China's video gaming regulator imposed strict restrictions on playing time
More than 75 per cent of gamers aged under 18 have limited their playing time to three hours a week, according to a report published on Tuesday by the game publishing committee of the government-backed China Audio-Video and Digital Publishing Association.
That result showed how the "gaming addiction problem" of minors in the country has been "basically solved", the report said.
More than 85 per cent of the undetermined "thousands" of parents surveyed in the report – co-authored by the committee, the Gaming Industry Research Institute of China and market research firm CNG – said they approved of their children playing video games under supervision. About 72 per cent of these respondents said video gaming did not affect their children's studies at school and daily life, according to the report.
The survey also found that more than 15 per cent of parents said their kids secretly topped up their online gaming account, but the proportion was down from 28.6 per cent last year.
Total sales in the Chinese video gaming market, which remains the world's largest, declined to 59.7 billion yuan (US$8.3 billion) in the quarter ended September, down 19.1 per cent from 73.8 billion yuan in the same period last year, according to CNG data.
While it concluded that video gaming addiction was now under control, the report drew attention to another segment of the country's online services market. It said 65 per cent of minors turn to short video services to kill time.