Shenzhen
Get more with myNEWS
A personalised news feed of stories that matter to you
Learn more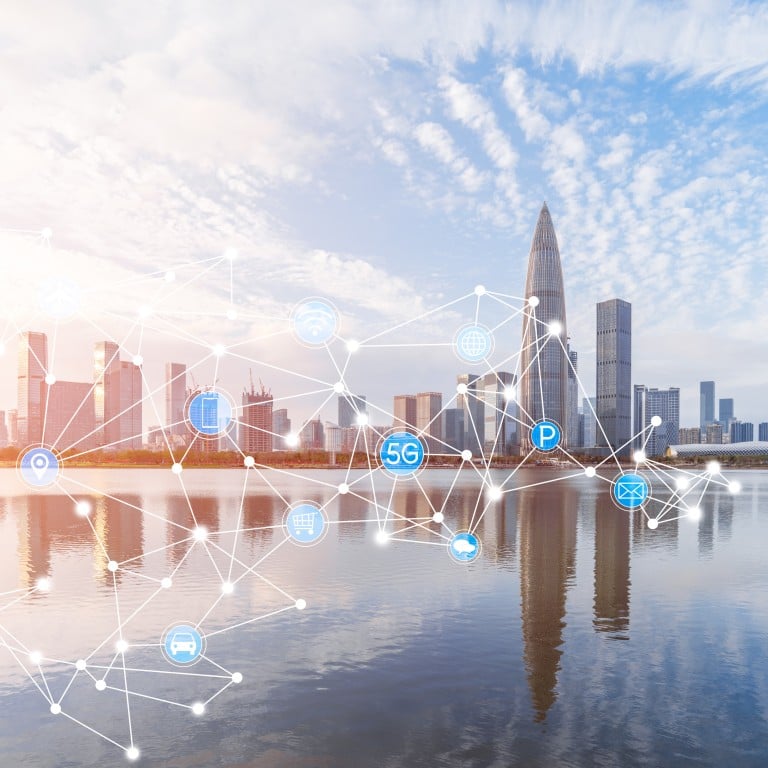 Shenzhen unveils new infrastructure expansion plan, with goal to add 10,000 5G base stations in 2023 to help boost digital economy
Shenzhen's latest programme is in line with the MIIT's focus on advancing the pace of 5G infrastructure buildout across China
The southern tech hub had more than 64,000 5G base stations installed at the end of December last year
A digital infrastructure action plan published last week by the Shenzhen municipal government's Industry and Information Technology Bureau involves upgrading 5G mobile services and attaining wider adoption of its Gigabit Ethernet fibre optic network, enabling the southern tech hub to become mainland China's top city in terms of internet speed.
With 10,000 more 5G base stations, Shenzhen expects its average internet download speeds to reach 500 megabits per second, according to the bureau. The city had more than 64,000 5G base stations installed at the end of December, according to a report by the state-run People's Daily.
Shenzhen will strive to get 40 per cent of residential households to adopt broadband connection with speeds of 1 gigabit per second or higher. Last year, only 15.6 per cent of all broadband users in the country had connection speeds higher than 1Gbps, according to telecommunications data published earlier this month by the
Ministry of Industry and Information Technology
(MIIT).
Shenzhen's infrastructure action plan includes formulating 5G service industry standards and helping companies upgrade their content delivery networks (CDNs), which comprise servers distributed across different locations that reduce latency and load times.
Companies should use CDNs to improve user experience, the municipal government said. It added that the city may give away free cloud storage and internet data to citizens in certain "key digital economy districts".
China had 2.31 million 5G base stations at the end of last year, even though nationwide 5G investments declined 2.5 per cent from 2021, according to the MIIT's telecoms statistics.