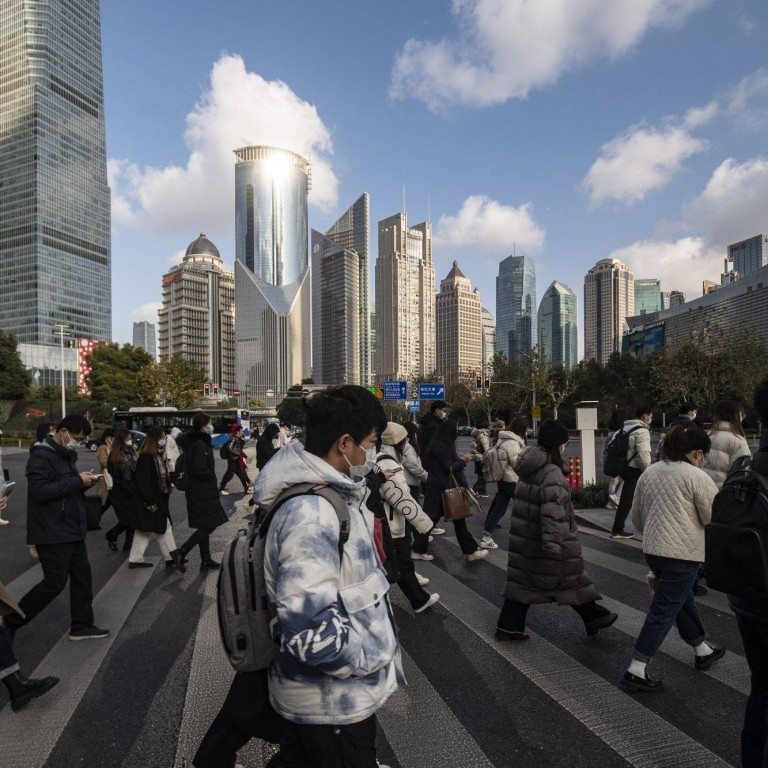 Shanghai woos semiconductor and AI projects with generous subsidies, lining up behind Beijing's innovation drive
The city authority also plans to boost key AI projects, such as intelligent chips, core algorithms, operating systems and basic software
New policy is aimed at enhancing 'vitality of industrial development' and improving 'city's core competitiveness'
Shanghai's municipal government has vowed to provide up to 100 million yuan (US$14.45 million) to shore up investments in semiconductors, biomedicine, and artificial intelligence (AI), amid the country's growing technological rivalry with the US.
Mega projects related to semiconductor equipment and materials including components, raw materials and high-end software such as electronic design automation (EDA), will be subsidised by up to 30 per cent of the total project investment, or a maximum of 100 million yuan, according to a policy announcement issued by the municipal government on its website on Tuesday.
The city authority also plans to boost key AI projects, such as intelligent chips, core algorithms, operating systems and basic software, with subsidies of less than 30 per cent of total project investment, or up to a maximum of 20 million yuan, according to the policy document.
The policy, which consists of 24 measures focusing on "accelerating the construction of a modern industrial system", aims to "enhance the vitality of industrial development" and "improve the city's core competitiveness". The policy will be implemented between 2023 and 2028.
The support follows a decision by the central government to shift its emphasis to "high-quality development" after prioritising fast economic growth for years. China also wants to become more self-reliant in technological innovation as it seeks to counter Washington's use of sanctions to contain the country's tech progress.
China's 14th Five Year Plan, which was announced in March 2021, listed semiconductors and AI as the two pillars underpinning future technology development in the next five years.
The total value of the semiconductor, biomedicine, and AI industries in Shanghai – designated by the city government as strategic sectors in its long-term blueprint – reached 1.4 trillion yuan last year, according to local media reports.
In the chip sector alone, the city accounts for one-quarter of the country's semiconductor value output and 40 per cent of the country's chip talent.
Shanghai is home to a number of leading semiconductor companies, particularly at its Zhangjiang hi-tech park in the city's east Pudong district. These include the country's largest chip foundry Semiconductor Manufacturing International Corp and chip equipment maker Shanghai Microelectronics.
As part of the measures, the city government will also give no more than 100 million yuan support to introduce "strategic emerging industrial projects" that "undertake national strategic tasks and break foreign monopolies" in "high-end, intelligent, green manufacturing" areas.
The government also pledges to boost the development of "four new industries" that cover electric and intelligent vehicles, the green and low-carbon projects, the digital economy and the metaverse with massive financial support, according to the policy.
In recent months, other city governments, including Suzhou in eastern Jiangsu province, Hangzhou in eastern Zhejiang province, Guangzhou and Shenzhen in southern Guangdong province, have also ramped up efforts with beneficial policies and subsidies to promote their semiconductor industries.