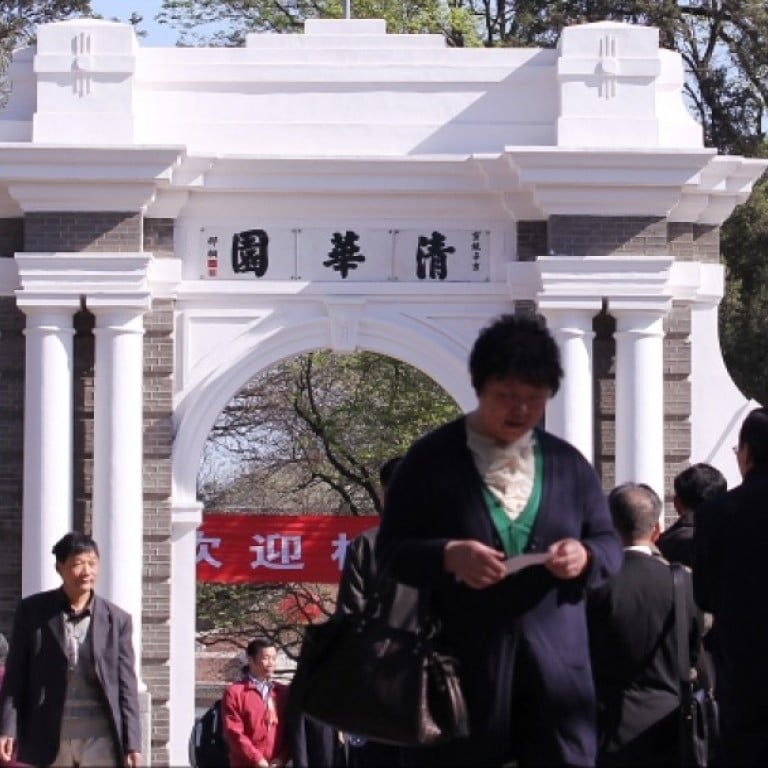 New
China's top university changes graduation ceremony slogan, no longer shouting 'revive A shares'
Graduating students from Tsinghua University's School of Economics and Management will no longer shout about "reviving A shares" in the mainland's roller-coaster.
Students from Tsinghua University's School of Economics and Management are to gather for their graduation ceremony today - but the slogan they shout will no longer be about "reviving A shares" in the mainland's roller-coaster.
An official e-mail from Tsinghua on Friday, seen by the Sunday Morning Post, had instructed the students to "shout loudly the slogan, 'revive Ashares, benefit the people'".
Beijing-based Tsinghua is widely known as "China's MIT" for its research in advanced technology. In more recent decades, its economics school, whose founding dean was former premier Zhu Rongji , has gained a reputation for its influence on government policies for national economic reforms.
However, students at Tsinghua told the Post on Friday that the school had since ordered students to stop circulating the slogan about "reviving A shares".
Students later received a text message from staff at the school, which said the slogan was an "inside joke" suggested by students and was not approved by the faculty.
"Our official slogan is now 'Actions speak louder than words, shoulder responsibility, be innovative, benefit the people'," according to the text message that Tsinghua students received.
One student, surnamed Huang, said she believed the faculty had taken the students' joke seriously at first, and only later changed its mind.
When reached by the Post, Tsinghua University declined to comment on the issue.
Over the past four weeks, markets tumbled about 25 per cent, sending the Chinese government scrambling to calm a jittery market. More than 1,000 stocks have been suspended for trading, also causing liquidity problems for the Chinese bourse.
To revive domestic stock market, China's central bank already pledged to provide liquidity support to banks while the police joined hands with the stock regulator to crack down on "malicious short-sellers", who were blamed by Beijing for crashing the stock market and national economy.
State-owned enterprises controlled by the government have been also encouraged to buy back shares and stop selling shares on hand in an effort to recover investors' confidence on Chinese market.
This article appeared in the South China Morning Post print edition as: Seriously, was 'revive A shares' a uni joke?