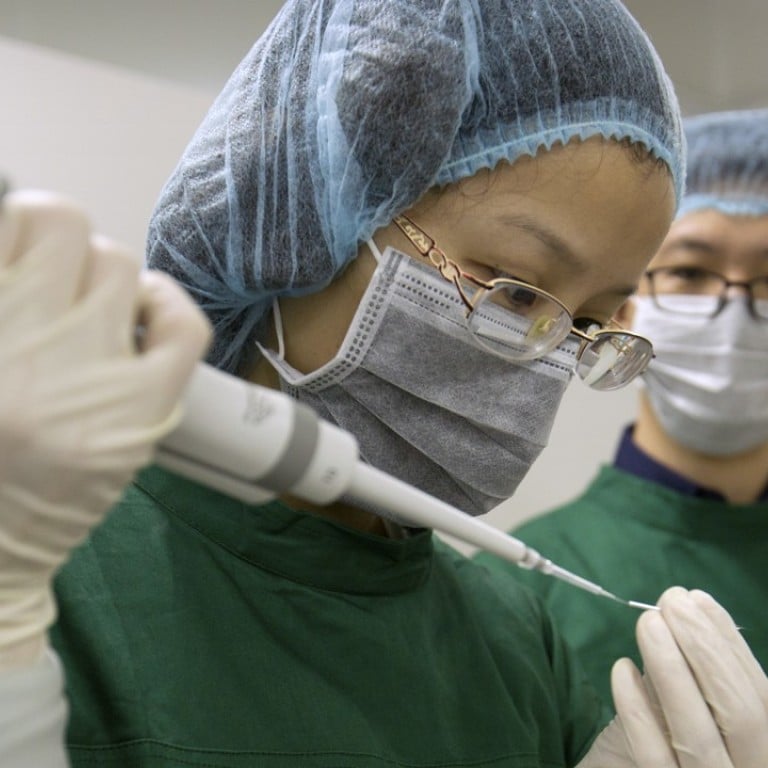 China mutes volume on Thousand Talents Plan as US spy concerns rise but scientists still covet funding
TTP has added to US concerns over potential espionage threats from China after several of the programme's Chinese scientists were arrested
To reverse a perceived brain drain, the Chinese government has launched several policies to encourage the return of overseas-educated Chinese students

Australian quantum physicist Tim Byrnes happily accepted a faculty post to work in China about five years ago, swapping the barbecue for dumplings.
But for someone whose work is based on observing nature at the smallest scale of energy levels and atoms, it came as something of a surprise to find himself in the middle of a clash between two much bigger powers – namely the US and China over trade and technology.
His position as assistant professor of physics at New York University Shanghai and research funding of at least one million yuan (US$146,000) from the Chinese government, has now put the 42-year-old in what he calls an "interesting position".
Byrnes received the funding as a member of the Thousand Talents Plan (TTP), China's flagship recruitment programme to hire some of the world's brightest minds to contribute to Chinese president Xi Jinping's desire to build an innovation-led economy.
Set up 10 years ago by Beijing as part of the country's drive to build world-leading capacity in key tech sectors, such as robotics and aerospace, the TTP has added to US concerns over potential espionage threats from China after several of the programme's Chinese scientists were arrested in the US on accusations of technology theft.
"It is hard to say what the impact is at the moment," said the Shanghai-based Byrnes in an interview. "I don't know if this [being a member of China's TTP] is going to impact me if I want to apply for research funding in the US in the future – we will all have to wait and see."
As an Australian working at the Shanghai campus of New York University, Byrnes is perhaps one of the few in China who feel comfortable to talk freely about their experience of being enlisted in the TTP. The programme has become a sensitive topic in China in recent months amid fears that a connection between the high-profile global talent plan and espionage could become a new front in the US-China trade war.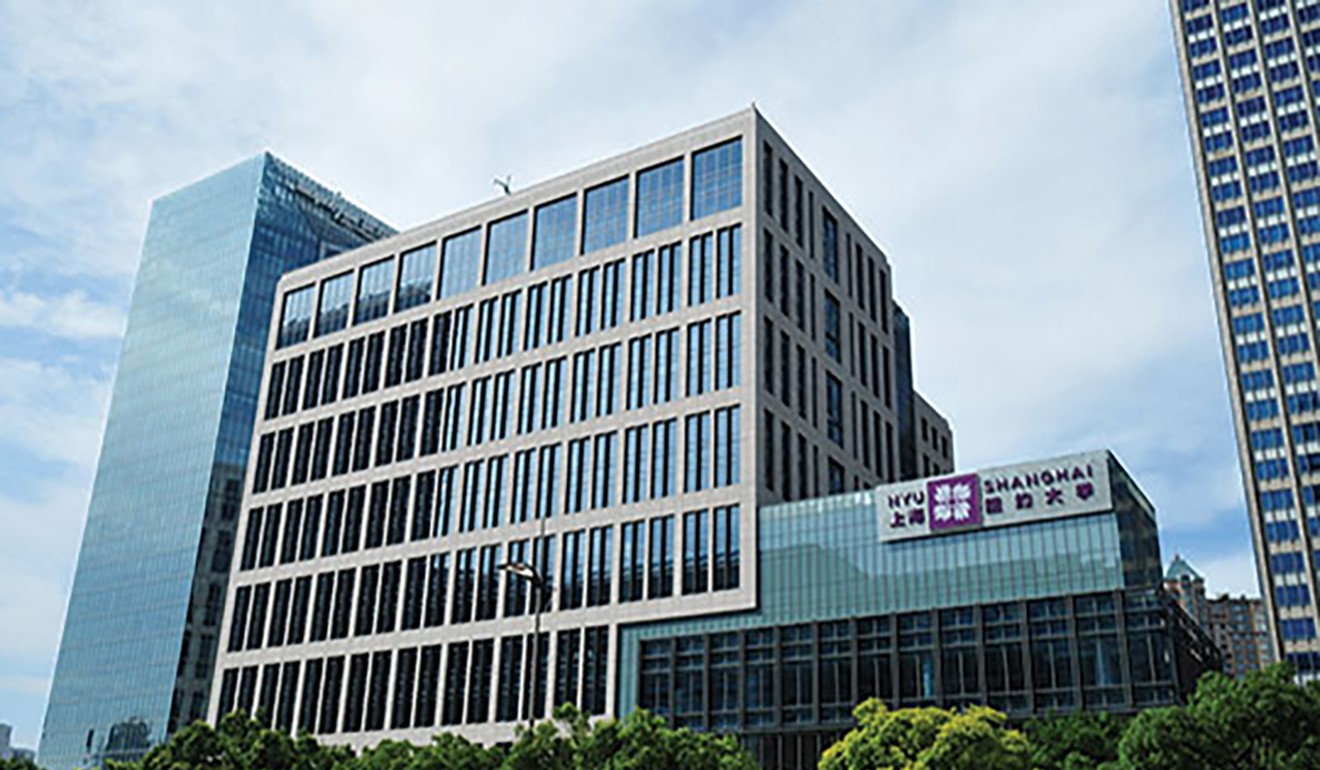 These concerns are unlikely to change anytime soon, given the latest twist in US-China relations. Sabrina Meng Wanzhou, the CFO of Chinese tech giant Huawei and daughter of founder Ren Zhengfei, was arrested last weekend by police in Canada at the request of the US government on suspicion of violating US sanctions against Iran — prompting an immediate protest in Beijing.
Although Xi Jinping and US president Donald Trump reached a temporary trade truce at last weekend's G20 meeting in Argentina, the US has set a 90-day deadline for China to address concerns over certain trade practices. At the top of the White House's list are the ending of "forced technology transfers and stronger intellectual property protection".
The TTP, which mainly taps into the pool of Chinese citizens educated or employed in the US, has been described by the National Intelligence Council, the branch of US intelligence that assesses mid- to long-term strategic threats and trends, as a means of "facilitating the legal and illicit transfer of US technology, intellectual property and know-how" to China.
The TTP actually incorporates a number of different programmes – to enter the long-term plan, participants need to work in China full-time but for the short-term plan, they need only work in China at least two months a year for three consecutive years. But in the current heated climate, being in the TTP is an honour you can no longer brag about in China.
A large number of news articles featuring the TTP have been removed from China's cyberspace. Chinese universities and companies who up until a few months ago were eager to promote professors and executives recruited by the plan, have suddenly become mute. The Post approached many of these organisations for comment but received a curt "no" or an explanation that the subject is just too sensitive right now.
The official TTP site has also deleted the names of enrolled scientists to protect their safety as many of them do not work in China full time.
China's State Council Information Office didn't immediately reply to faxed questions about the clampdown on information related to the TTP and whether or not this signals a big strategy shift in China's talent strategy.
A secretary general at a top Beijing think tank with close ties to the government said Chinese authorities have ordered the deletion of information regarding the programme online mainly because of overreaction to it from the US.
"Tens of thousands of top scientists worldwide go to the US to work or further their studies every year, and the TTP has brought back literally thousands of talents over the past 10 years, but still the US will not let it go," said the person who declined to be named due to the sensitive nature of the material.
To reverse a perceived brain drain, the Chinese government has launched several policies to encourage the return of overseas-educated Chinese students since the 1990s. But the TTP is the most important one due to the direct involvement of the Organisational Department of the Communist Party of China.
The goal of the programme is "to attract and support high-level talent from overseas, over the next 5 to 10 years, to innovate and form companies around national key innovation projects, key disciplines and key laboratories … in line with national development goals". This information used to be on the official TTP site before being removed recently.
Since 2008, about 7,000 Chinese scientists, academics and entrepreneurs living abroad have come back to China through the programme, according to media reports. It has also attracted hundreds of foreign experts to work in China and successful applicants can expect a one million yuan starting bonus, with the opportunity to apply for a research fund of three to five million yuan.
Foreign scientists can also receive additional incentives, such as accommodation subsidies, meal allowances, relocation compensation, paid-for home visits and subsidised education costs.
But is the TTP a simple talent recruitment policy or is it providing incentives to engage in international espionage?
Although Chinese universities have been climbing up world rankings, it is hard to gauge how much of the increase in China's scientific stock can be attributed directly to the TTP. However, China has seen output of high-quality science and engineering research papers jump from 250 in 2008 to 426 in 2016. In the US, the number rose from 392 to only 409 over the same period, according to data from the US National Science Foundation.
"The TTP poses a particular concern to US interlocutors given their focus on the same cutting-edge industries identified in 'Made in China 2025'," said Abigail Grace, a research associate at the Center for New American Security, a Washington D.C.-based think-tank.
"Furthermore, the programme's linkages with state-backed institutions, such as SOEs and official research institutions, raises the spectre of possible dual-use technology development," said Grace. "This programme also incentivises violations of US corporate espionage law."
In August, Zheng Xiaoqing, a 56-year-old Chinese-American engineer, was arrested in New York State for allegedly stealing technology secrets from General Electric, where he had worked since 2008. Zheng was recruited to the TTP in 2012. He often travelled between the US and China, founding two companies in China that specialised in turbine technology. At least two other programme participants were caught up in US judicial cases this year.
Although there may be some cases of technology theft to answer, Jia Hepeng, a Cornell University-based science policy expert, says the main problem is that the TTP has become a totem for those in the US who feel threatened by the rise of China.
"The flow of talent to China has been linked with allegations of intellectual property theft since the 1990s," says Jia. "But it has never really grabbed the attention of the US government until today. The difference now is that China has the ability to rapidly transform technologies for commercial use, thanks to the combination of its economic progress and the return of overseas educated talent."
In 2017, 608,000 Chinese students went overseas and 480,900 returned. China is proud of this 79 per cent rate as it compares with a rate of about 5 per cent in 1987 and only 30.6 per cent in 2007.
Although the Chinese government has sought to play down the TTP, Jia does not think it signals a sea change in China's global recruitment drive. "China's demand for overseas talent remains unchanged. With or without the promotion of the TTP, those who want to return to China are still coming back through this programme or another."
Shi Guojun, a biologist at University of Michigan, travelled to the US in 2012 to pursue postdoctoral training and has been job hunting for about a year. He has not noticed a big change in the recruitment pitches from Chinese universities in recent months though but has seen overall promotion of the TTP toned down.
For Shi though, the TTP still remains the Holy Grail for scientists who want to work in China.
"Getting the award means that you get recognised by peers as potentially a top expert in your field, which can get you long-term funding support for research," he said, adding that doing research in a rising country means more opportunities.
According to Shi, there are more positions for junior scientists like him in China than in the US. Plus, China has been catching up quickly in terms of the "hard" academic elements, such as research funding and facilities support even though the "soft" elements still need improvement, like administrative support and the hierarchies in academia.
Another Chinese executive, recruited by the programme about three years ago, said it is the huge opportunities in China that brought him back.
"I used to lead a team of 20 in one of the world's most valuable tech companies in Silicon Valley," said the scientist who wants to remain anonymous due to the sensitive nature of the subject.
"But within three years in China, I was promoted to chief scientist of our entire company. Leading a team of 1,000, I get to apply artificial intelligence from health care to finance."
For Byrnes, it's a question of science not politics.
Despite the progress China has already made in attracting Chinese scientists, for him the country is still "sort of an unusual place" for foreign scientists relatively, mainly due to linguistic and cultural differences. However, this is not a deal-breaker.
"The TTP is working, people have already made the move and the number will probably keep on increasing," says Byrnes. "It's tough to get research funds in any country in the world. Scientists will continue to seek funding for their work wherever they can find it, this is not political."