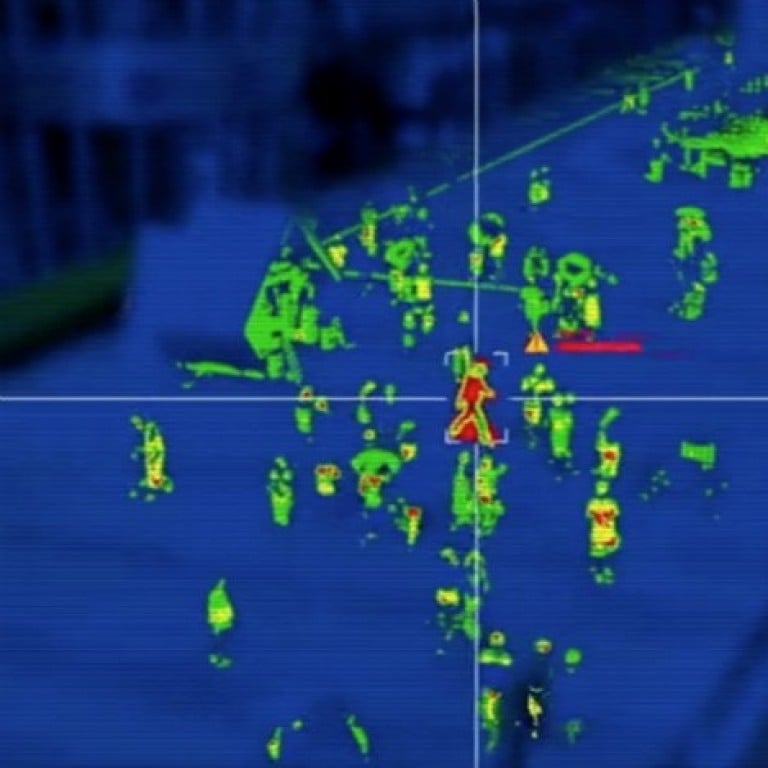 Explainer

|
SenseNets: the facial recognition company that supplies China's Skynet surveillance system
SenseNets is part of China's Skynet Project, a national surveillance system aimed a fighting crime and preventing possible disasters, according to Chinese authorities
While the millions of surveillance cameras on every corner of China's major streets may make some people feel safe and secure, the fact that they are monitoring each and every move you make for posterity and that your personal data could be up for grabs is likely to provoke a different emotion.
SenseNets, a Chinese firm that offers facial recognition and crowd analysis technology and which has been working with China's police force, made global media headlines earlier this year when a Dutch security researcher revealed its surveillance database was publicly available for months, compromising the personal data of millions of people.
It was also revealed that the Shenzhen company had been tracking the movement of more than 2.5 million people in the far-western Xinjiang region, where China has been accused of locking up more than a million mainly Uygur Muslims in mass internment camps.
Victor Gevers, co-founder of non-profit organisation GDI.Foundation, tweeted in February that an online database belonging to SenseNets containing names, ID card numbers, birth dates and location data was left unprotected for months. The exposed data also showed about 6.7 million location points linked to people, tagged with descriptions such as "mosque", "hotel", "internet cafe" and other places where surveillance cameras were likely to be found.
Instead of going on the offensive over the Gevers tweet, SenseNets has adopted a different approach and remained silent. A call to the company's general phone number listed on its website was answered by a female representative who said the company does not have anyone in charge of media relations and there was no need for an interview.
Founded in September 2015, SenseNets is one of the world's leading suppliers of AI-powered video technology solutions in the security business, according to information on its website.
SenseNets is also part of China's Skynet Project, a national system aimed at "fighting crime and preventing possible disasters", according to Beijing, which had more than 20 million cameras installed in public spaces in Chinese cities in 2017, while the Sharp Eye Project has extended its watch to rural areas across the country, according to state media.
SenseNets specialises in three areas: facial recognition, crowd analysis and human verification. Facial recognition allows the company to capture, compare, identify and monitor targeted personnel which plays a positive role in social security management, criminal investigation analysis, and anti-terrorism activity, while crowd analysis can improve the statistical accuracy of analysing big groups of people leading to quicker decision-making, according to the company's website.
Meanwhile, human verification technology allows comparisons between facial pictures and the images stored on Chinese official ID cards, allowing real-time identification of people. The company's products have been used by a variety of industries such as security, financial and medical services, and within smart retail, but the company is mostly known for its work with police forces in China.
Since Gevers' tweet about the exposed data, SenseNets has pulled the information about its close cooperation with the police from its website. The company had also previously listed Microsoft on its website under its "partners" section, but a Microsoft spokesman denied the US company had a partnership with SenseNets and asked the company to remove the logo, according to a CNBC news report in February. The partners section was also removed after Gevers' tweet.
SenseNets was established by video surveillance company NetPosa Technologies and AI start-up SenseTime in 2015. An IHS Market report in 2018 said Beijing-based NetPosa was China's No 1 and the world's No 3 video surveillance system maker, whose products had been used by the National Video Surveillance Networking Platform Project of the Ministry of Public Security.
SenseTime exited its 49 per cent stake in SenseNets in July 2018, before the tweet about the exposed database, without giving a reason for the sale. SenseTime also denied that it had any existing relation with SenseNets at the time of the tweet.
The research and development team at SenseNets is composed of experts from Tsinghua University and other deep-learning and machine-vision specialists, the company said in a company introduction dated November 30, 2018 on its official WeChat public account. It added that its business has been backed by NetPosa's 15-year experience in the security field, and its rich resources in China's public security segment, covering 27 cities nationwide.
In November 2017, SenseNets, along with NetPosa, exhibited what was then their latest facial recognition server at an event in Thailand, the first overseas showcasing of its products. More than 20 companies from Thailand, Singapore, Malaysia and Indonesia have expressed an interest in commercial cooperation, SenseNets said in a WeChat account article.
An attempt to reach NetPosa's communications department for comment failed as the general line operator would not connect the call without being given the full name of the person being called.