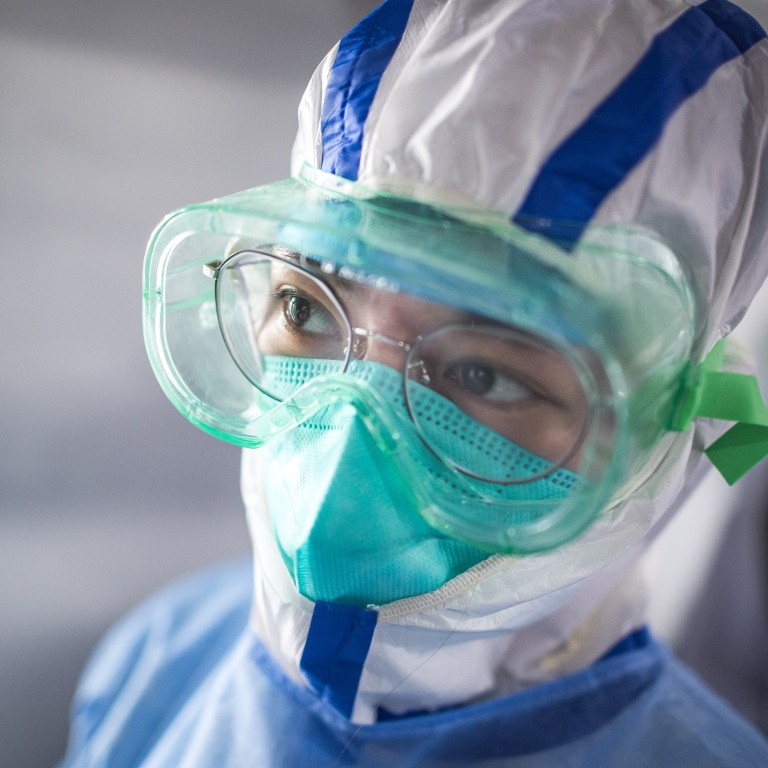 Race to diagnose coronavirus patients constrained by shortage of reliable detection kits
Chinese authorities issued approvals within two weeks for seven kits that employ the nucleic acid method to test for the presence of the virus
Liferiver, a Shanghai-based biotech company, took 20 days from development of its kit to market launch
Wuhan resident
William Yang has been a bundle of nerves. For more than a week his 57-year-old mother showed symptoms of a cold, then high fever and breathing difficulties, but she was not treated as a novel coronavirus case until last Thursday.
While it was a relief when his mother initially tested negative for the coronavirus, her condition deteriorated and after a second test she was diagnosed as positive but had to wait another day for a hospital bed.
"Quite a few days have been wasted," he said on the phone. "First there were not enough diagnostic kits, then a false test."
Her condition had not improved as of Monday, Yang said.
The rapidly-spreading virus, which originated in Yang's home city, has exceeded the number of deaths globally from the 2003 Sars epidemic. Scientists from China, Hong Kong, Macau, Singapore and the US have joined global efforts to develop more powerful diagnostic methods to speed up patient screening.
The shortage of testing kits and their technical inaccuracies have exacerbated the situation, suggesting there could be far more infections than the official figures indicate.
To meet the challenge, Chinese authorities issued approvals within two weeks for seven kits that employ the nucleic acid method to test for the presence of the virus. The companies that developed the kits include BGI Group, Liferiver, Shanghai GeneoDx, DAAN Gene, Sansure Biotech, Shanghai BioGerm and Shanghai Huirui Biotechnology.
The test, first developed during the Sars outbreak, extracts nucleic acid from a sample of the patient's mucus taken from their nose or throat to determine if the virus is present. The nucleic acid contains the genetic information of the virus, which can then be identified in a lab via either biochemical reaction or gene sequencing. The whole process takes just hours.
However, since the test involves several steps, a mistake at any one stage could affect the outcome, Li Yan, head of the diagnostic centre at the People's Hospital of Wuhan University, said in an interview with state broadcaster CCTV on Sunday.
The accuracy rate of the test is only 30 to 50 per cent, said Wang Chen, president of the Chinese Academy of Medical Sciences, during a CCTV interview on Wednesday.
Which is why it missed Yang's mother the first time around. And her case is by no means unique. A patient at Beijing's China-Japan Friendship Hospital tested negative three times but was eventually confirmed to have the coronavirus infection after a fluid sample was taken from inside the lungs, according to domestic media.
The latest guidelines published by Chinese health authorities say that a positive nucleic test result is the only way to confirm a case of coronavirus, a move which stirred debate over alternative methods such as CAT scans.
However, CAT scans have their shortcomings. Li said they can only reveal symptoms in the lungs and because different viruses can generate similar-looking symptoms, it is not the most accurate test for coronavirus. She said the shortage of test kits has eased since last week after the number of confirmed cases began to outnumber suspected ones.
Even Yang senses an improvement. When his mother was first tested at the Third People's Hospital in Hubei on Monday last week, the daily quota was only 70, expanding to more than 100 two days later.
Nucleic acid test kits were not available in Hubei province until January 16. Before that, samples were sent to Beijing for testing in a process that took at least three days. Now, nearly 100 labs across the province, including those in hospitals and universities, can conduct the test within five hours, according to the local health authority.
The government-run Hubei Daily reported last Wednesday that Wuhan, the epicentre of the outbreak, could process 4,000 test samples each day.
The Hubei provincial government could not be reached to confirm the reported diagnosis capacity.
Liferiver, a Shanghai-based biotech company, took 20 days from development of its kit to market launch, a company representative told the Post. Such a process usually takes two to three years.
The capacity of all seven suppliers combined has reached 1 million kits per day. BGI said authorities have given it special logistical access to ensure stable supply of materials to one of its production bases in Wuhan, which has been locked down since late January.
The 2003 Sars outbreak surfaced in November the previous year but was not publicly acknowledged by Beijing until three months later. It took another two months before the virus was identified and a German-developed nucleic test was deployed in infected areas.
In response to the issue of test inaccuracy, BGI said that as cases accumulate and the procedure becomes standard, the accuracy rate will improve. Liferiver said it always puts quality first and has been improving the product.
Over the weekend, China's Ministry of Science and Technology called for more development of testing technology that can be done "rapidly on-site."
The test, which can be done in two hours, is aimed at screening multiple, symptomatically-similar viruses as a first-line of defence for countries where there is not yet any community transmission.
Using the kit, authorities will be able to quickly test for a variety of possible illnesses in travellers arriving from countries which have already suffered outbreaks, chief executive Rosemary Tan said in an interview.
The US Food and Drug Administration last week fast tracked approval of a diagnostic test kit that would be used in qualified labs across the country.
Although Yang's mother is now being treated in hospital, he cannot rest easy because his 80-year-old grandmother, who suffers from paralysis, is also showing symptoms of being infected but cannot reach the hospital for a diagnosis.
He has been calling an ambulance for days, but they are busy with confirmed cases.
"There are many cases like my grandma … and they're not included in the official figures," he said.
Additional reporting by Zen Soo