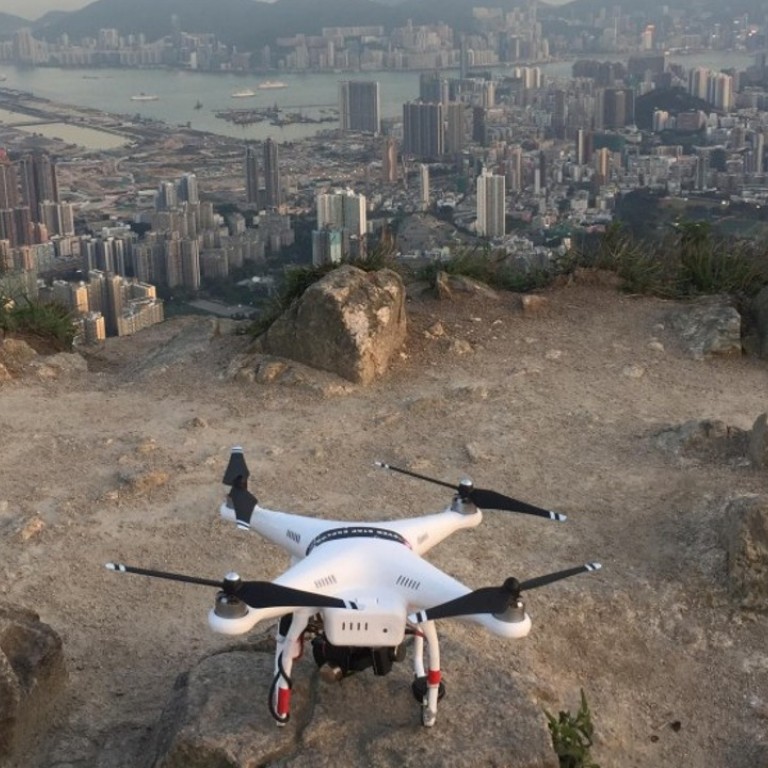 China cracks down on drone usage with new regulations but most consumers needn't worry
Rules may pose a challenge for e-commerce players like Alibaba if they follow Amazon's cue in launching delivery drones, as aerial shipments to crowded urban hubs will be forbidden.
Drones will be banned from delivering e-commerce packages in densely-populated areas under upcoming new regulations for civilian unmanned aircraft in China, local media reported this week.
A provisional regulation on the operation of drones will be launched by the Civil Aviation Administration of China early this month, Ke Yubao, executive secretary general of the government-supported Aircraft Owners and Pilots Association of China, said on Monday, according to the Beijing Daily. Ke made the comments at the China Aviation Development Summit in Beijing.
The move comes as privacy, security and other concerns linked to drones are growing in tandem with the booming market for their civilian and professional use by hobbyist photographers, farmers and other segments of society.
The company claims over 70 per cent of the global market for civilian drones, an industry in which China is emerging as a world leader, with Beijing now taking a stronger interest in its development, manufacturing and regulation.
The export clampdown means that drones capable of flying in gusty winds, or those than can fly for periods of an hour or more, or hover above 15,420 metres, now have to apply for the proper certification before they are shipped overseas.
READ MORE: Most popular and innovative Chinese drone companies
China's appetite for industrial drones for use in agriculture and surveillance is also expected to grow rapidly as labour costs continue to skyrocket in the country.
Globally, people are finding applications for drones in an ever-growing range of fields - sometimes literally. Some football pitches in Europe are also falling under their spell, with more analysts and coaches at professional teams using them to monitor players' performances.
"China's detection and collision-avoidance systems on small drones are not good enough and still need improvement to avoid dense building clusters and electric wires. A collision or crash would compromise the safety of people on the ground." Ke was quoted as saying.
Under the new rules, all drones will be required to register their place of manufacture, weight and maximum altitude before they are allowed to take off, the report said.
Those weighing between 25 kilograms and 150 kilograms must apply for such certification before they can be authorised to fly, while lighter drones that fly under 150 metres will be exempt from this paperwork but must still register with the civil aviation authority, it added.
Tighter regulations will be implemented for drones weighing over 150 kg.
READ MORE: Is Hong Kong a wild frontier for drones? Lack of rules prompts fears over privacy and safety
According to a report released by Aircraft Owners and Pilots Association of China, nearly 90 per cent of civilian drones in China weigh less than 25 kg and have a flying ceiling of 150 m.
A final version of regulations has not yet been made available to the public, but the rumour mill is already churning among industry insiders.
"We heard that drones with a range of more than two kilometres will be required to submit a flight plan to local public security departments before they are given permission to take off," said Zhang Jie, CEO of Shenzhen-based G-UAV Intelligent Technologies.
"We have prepared well for the new regulations to ensure that our drones stay within the legal zones," Zhang said.
"We have seen many countries introduce their own rules to ban drones for commercial or civilian use, and some have been much stricter than China," Zhang added.
Some, like Zhang, belive the tougher restrictions will spur Chinese manufacturers to be more innovative and invest further in new technology.