CNBC
Get more with myNEWS
A personalised news feed of stories that matter to you
Learn more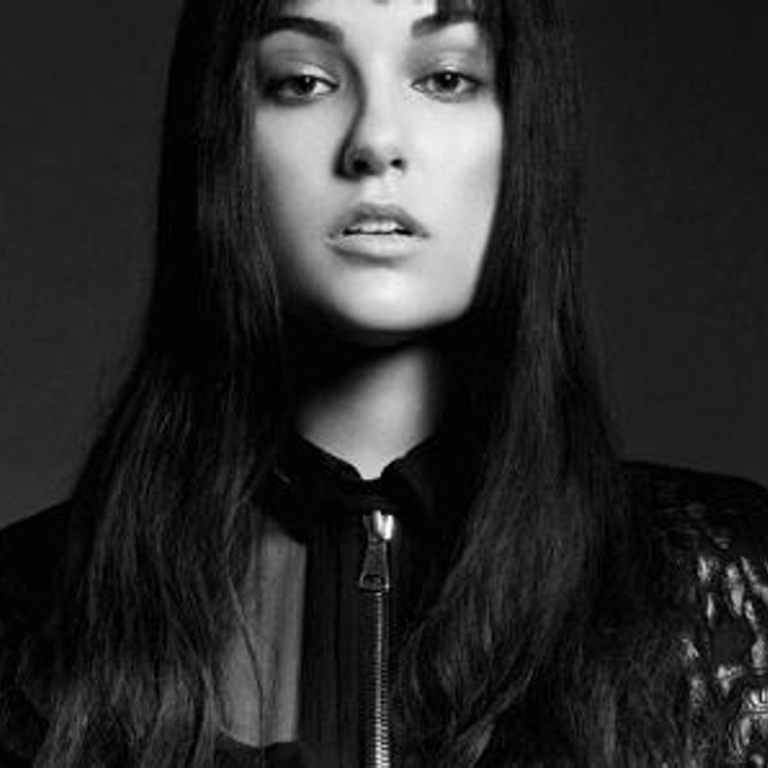 VR porn is 'too in your face', says former adult actress
'In a way, porn has always guided tech, like a sort of muse,' according to Sasha Grey
Former award-winning porn superstar Sasha Grey loves virtual reality (VR), but not when it comes to sex.
"VR porn is too much, too in your face. I watched a trailer once, and that was enough for me," she laughed, speaking to CNBC in Singapore on Saturday.
"I don't think people watch porn to have a real experience, it's for fantasy. VR porn is like watching porn on a big-screen TV...I don't want it to be too real."
Alongside real-estate and design, porn is one of the many sectors set to be transformed by the advent of VR. And while Grey is a fan of the medium, having recently filmed her DJ tour of North and South America using the Samsung Gear 360 VR camera, she doesn't believe VR is a game changer for the adult film industry.
"With younger generations, it could be but I'd rather just have the real thing...time will tell. In a way, porn has always guided tech, like a sort of muse."
28-year old Grey, who was in town to DJ during Formula One weekend, is one of the world's most successful crossover stars. She's made the transition to Hollywood, penned novels, and launched a music career through DJing and as co-founder of experimental noise band aTelecine.
While Grey wishes she could turn off Instagram, Facebook and Snapchat—"I wish I didn't have to use those things but I understand it's a tool to communicate with old and potential new fans"—she is passionate about more disruptive technology.
"VR is such an exciting new medium; it's a young technology so the possibilities are infinite."
Once she's back in her home base of Los Angeles, she intends to begin post-production of her VR-filmed tour and eventually post the video online. "I ended up going with the Samsung because if you get the phone to go with it, it stitches the content together. It eliminates a lot of the editing time, which is really nice."
Grey could also soon be entering the gaming space.
"I love video games but I don't have the time to play like I used to...Maybe in the future I'd be interested in creating a video game character," she said.
Grey, whose real name is Marina Ann Hantzis, is a case-study in successful brand management.
She entered hardcore pornography at age 18 in 2006 and quickly dispelled stereotypes about the industry with her petite, plastic surgery-free frame, a penchant for sex acts that surprised even the jaded porn industry, and a voracious interest in art and literature. Her name is a reference to Oscar Wilde's "The Picture of Dorian Gray" while Nietzsche and Jean Paul Sartre are among her favourite philosophers.
Her blend of confidence, independence, wits and high self-awareness garnered attention both on and off screen, with the New York Times describing her porn career in 2009 as one "distinguished both by the extremity of what she is willing to do and an unusual degree of intellectual seriousness about doing it."
Even before retiring from adult film at age 21, Grey became involved in mainstream media, having made her Hollywood debut in 2009 with Steven Soderbergh's "The Girlfriend Experience".
Since then, she's written screenplays, two novels, starred in HBO's hit television series "Entourage," published a book of photographs, and recently unveiled a new YouTube series called Greyscale in which she covers different museums and galleries.
"It [Greyscale] is a cool way to encourage people to put down their cell phones and take in something different. We consume so quickly so I want to keep episodes short format [around six minutes] for our generation."
Breaking stereotypes has been a common theme across Grey's career and she doesn't appear to be stopping anytime soon.
In the music world for example, celebrities taking up DJing such as Paris Hilton and Kim Kardashian aren't treated too kindly, often criticised for holding more social status than technical skills, something which Grey is all too well aware of.
"When I first started, I didn't care [about being labeled as a model DJ]," remarked Grey. "But now that I've been DJing for six years, I'm trying to decide which path I want to take musically. So I do care more now, but it's more about what direction I want to take as an artist."
For any star, balancing creative interests with the demands of one's public image is a Herculean task but Grey is certainly up for the challenge.