Amazon
Get more with myNEWS
A personalised news feed of stories that matter to you
Learn more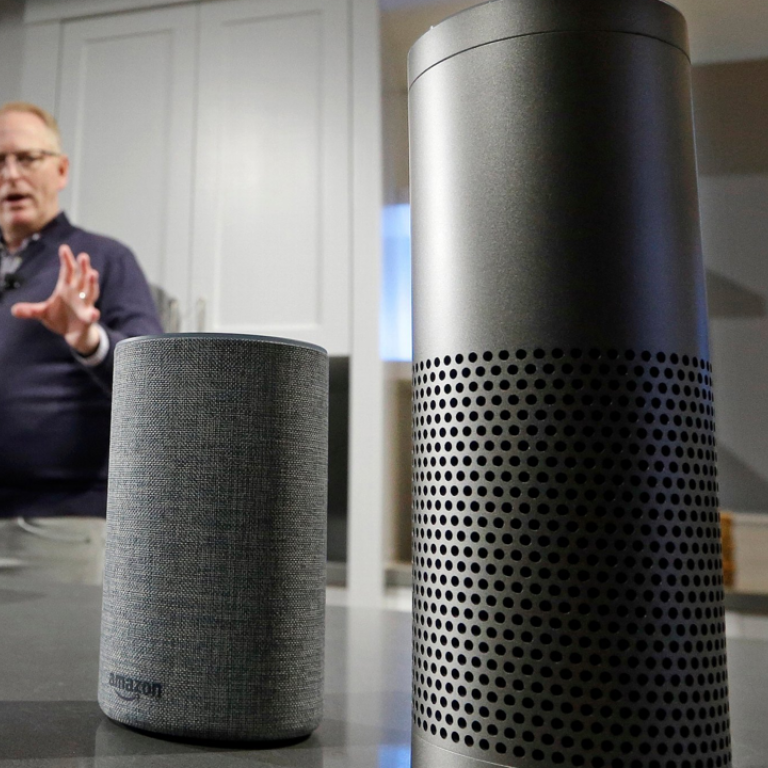 Amazon's Alexa is causing hell for people actually named Alexa — but there's a little-known solution
Amazon's voice assistant has resulted in jokes and awkward situations for Alexas everywhere
By Dennis Green
When Alexa —a PR professional living in London — got an Amazon Echo in her home, it didn't take long for the jokes to start.
"My husband thought it was hilarious when he was given one for Xmas in 2016 and could say 'Alexa, volume down' or 'Alexa, off' and joke that he was actually talking to me, not the Amazon Alexa," the London-based Alexa, who asked that her last name not be used, said in an email to Business Insider.
This Alexa isn't the only one who's had issues with sharing a given name with the virtual voice assistant. Numerous real-life Alexas have shared their stories with news outlets as the popularity of Amazon's voice assistant grows. Alexa-enabled devices can set timers, play music, and tell people the weather after receiving a voice command.
Amazon sold millions of Alexa-equipped devices last year, and the smart speakers are invading homes at an ever-increasing rate. Alexa dominates the smart-speaker market, according to Quartz. Google Home is catching up, but it's still a distant second. That only adds up to life becoming more stressful for people named Alexa.
"I work in the service industry, so my name is printed on receipts that people see all the time," Seattle-based bartender Alexa Philbeck told the Seattle Times. "I get comments constantly and people trying to make jokes or order me around."
She added: "When you hear it so often, it's hard to respond in a way that is actually nice."
In a Wall Street Journal article from last year, real Alexas recount being told to do something, only to have the voice assistant jump in to help first.
Confusion abounds, but there's an easy way to fix it.
All users have to do is change the wake word (the word that the device responds to) from the default "Alexa" to something else. Owners can choose between "Amazon," "Echo," and "Computer" (yes, just like "Star Trek") on the Amazon Alexa app.
Still, many Echo owners don't know that this is an option. Alexa from London, for instance, hasn't changed the setting on her Echo device yet.
"I didn't actually realise that you can change the word it responds to until very recently," she said. "We haven't got round to it yet."