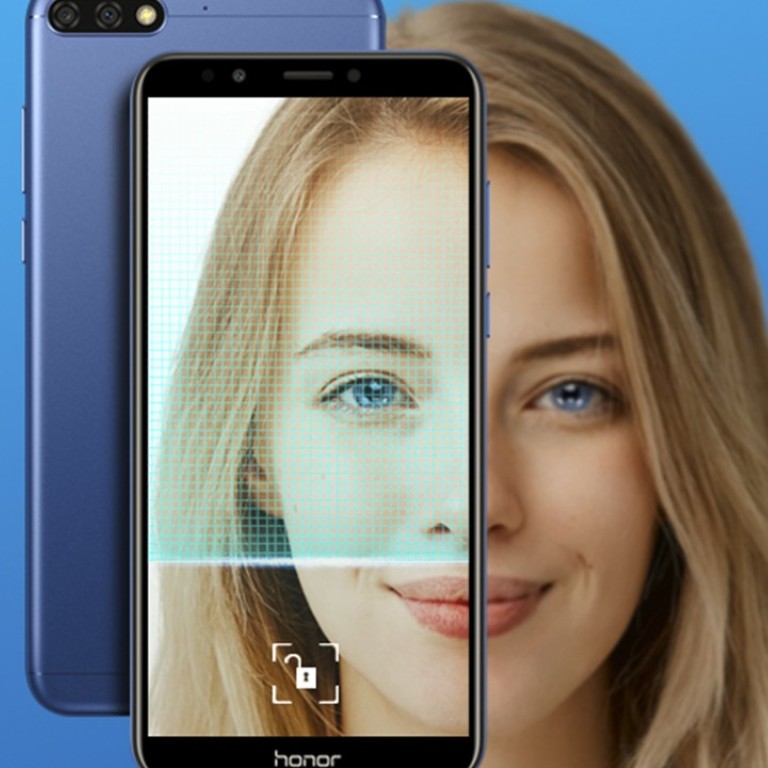 Huawei counts on badge of Honor to lead race with Samsung, Apple for global smartphone crown
Honor, the smartphone sub-brand of Huawei Technologies, aims to double its overseas shipments this year, driven by growing demand in Southeast Asia's emerging countries and India
Honor, the mobile sub-brand of Huawei Technologies that helped it become the world's third-largest smartphone supplier, is likely to double its overseas shipments this year, underscoring the Chinese company's dual-brand strategy with handsets available in a range of prices.
The Honor brand, now available in 74 countries since it began operating as an independent operation in 2013, aimed to boost overseas shipments as it targeted younger consumers, according to Honor president Zhao Ming, without providing handset shipment figures.
"Honor is a new brand, which appeals to a younger generation of users with a preference for a product that is hip, cool or trendy," said Zhao at the launch on Monday of the brand's latest device in Beijing. "What is important with the brand is that it's not merely young in age, but also reflects the psychology and lifestyle [of its target market]."
Zhao said Southeast Asia, with a combined population of 653.4 million people across 11 countries, is the region that would help Huawei surpass Apple and Samsung Electronics shipments over time, as the Shenzhen-based company pushed its dual-brand strategy in the region.
The overseas expansion of Chinese Android smartphone suppliers have intensified in the past few years amid stiff competition and sluggish growth in their home market.
Smartphone sales in China fell by 4.9 per cent last year, the first time growth has slowed in eight years, according to research firm IDC.
In contrast, the emerging markets in Asia are shaping up as the future growth engines for the mainland's top smartphone companies.
Neil Shah, research director at Counterpoint, said Honor contributed roughly 45 per cent of total smartphone shipments worldwide for Huawei last year, which helped bolster the company's dual-brand strategy.
"The Honor brand allows Huawei to pursue a low-cost strategy, offering models at competitive prices and selling these through online channels just like Xiaomi," Shah said.
Honor's 54.5 million total shipments last year in China contributed to 60 per cent of Huawei's sales in the world's largest smartphone market, according to Sino-Market data. Research firm IDC estimated that Huawei shipped 90.9 million smartphones in China last year.
Smartphones carrying the Honor badge are priced between 1,000 yuan and 2,000 yuan, with the flagship model priced at 2,000 yuan to 3,000 yuan.
Huawei's flagship Mate 10 Pro smartphones, which feature Leica cameras and are endorsed by the world's highest-paid actress Gal Gadot, typically are priced at above 3,500 yuan (US$553), with a Porsche-designed edition priced above US$1,000.
On Monday, Honor launched its latest budget model, the Honor 7C, in Beijing, featuring dual rear cameras and facial recognition functions, with a price tag starting from 899 yuan.
Those lower price points appeal to customers in Southeast Asia and India, said Zhao Ziming, a senior analyst with Beijing-based consultancy Cyzone.
"The Huawei phones, with their high prices, wouldn't be a hit in Southeast Asia or India, but Honor's marketing and pricing strategy could cater for the needs of consumers there," Cyzone's Zhao said.
Privately-held Huawei, however, had earlier raised concerns about the viability of promoting two smartphone brands around the world. It was unsure whether Honor would succeed overseas.
Counterpoint's Shah said the lingering issues for Huawei's dual-brand strategy, especially in markets where the parent brand and Honor are both active, include "potential clash in offline versus online sales because many of the Honor handsets are based on existing Huawei global models, with minor design changes".
Honor's Zhao said the sub-brand had convinced its parent that it has identified the global markets where it can grow. He said Southeast Asia was currently the most competitive overseas market for Chinese smartphone brands.
Oppo, Vivo and Huawei shipped a total of 29.8 million smartphones across the six emerging markets of Southeast Asia last year to corner a combined 29.6 per cent market share, according to IDC. These emerging markets included Indonesia, Myanmar, Malaysia, the Philippines, Thailand and Vietnam.
Honor's Zhao said the brand has started selling its smartphones in Vietnam through all three mobile network operators in the country.
Following Huawei's launch of the Mate 10 Pro in the United States early this year, Honor has also started offering its handsets in that market through electronics retailers like Amazon.
Zhao declined to comment on Huawei's overall efforts in the US market, but said Honor smartphones were selling better than expected in the country.