Amazon
Get more with myNEWS
A personalised news feed of stories that matter to you
Learn more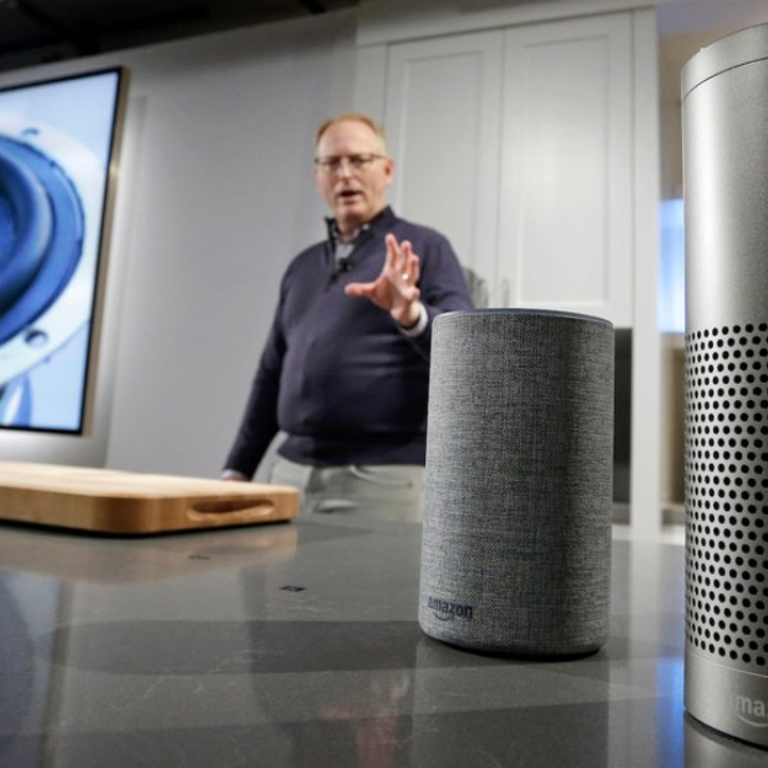 Amazon wants your help teaching Alexa new languages — and it could help in its fight against Google
If you speak a language besides English, you can use a new language-learning skill called Cleo to teach it to the Echo
By Avery Hartmans
Usually, your Amazon Echo is used to answer questions or supply you with fun facts. Now, though, Amazon wants you to teach Echo a thing or two.
Amazon introduced a new language-learning skill this week called Cleo. Built by Amazon's team of computational linguists and data scientists, Cleo is designed for people who speak a language that the Amazon Alexa smart assistant doesn't already understand.
In other words, Amazon wants you to teach Alexa new languages. It's a first for Amazon — and it may have something to do with Amazon's competition with Google.
Alexa vs. Google Assistant
Compared to Google Asisstant, Alexa is behind when it comes to foreign languages.
When it comes to English, Alexa can understand accents from America, India, the UK, and Canada. It can also speak German and Japanese.
Alexa's support for accents and dialects is an encouraging sign, but it still only speaks three languages. That automatically limits Amazon's reach with Alexa.
Alexa's chief rival, Google Assistant, has a few more languages under its belt. The Google Home speaker, powered by the Google Assistant, can speak English, German, Japanese, French, and Italian. And the Google Assistant smartphone apps can speak nine languages.
Indeed, Google announced last month that it plans to make Assistant available in more than 30 languages by the end of this year. Plus, Google Assistant will soon be multilingual, which means it will be able to detect what language you're using to speak to it, and answer accordingly.
Adding language abilities not only makes a smart speaker more attractive to foreign language speakers in the US and consumers in other countries, but it also means that developers are able to create more foreign language voice apps and skills for consumers. The benefit is two-fold.
Amazon has already seen that benefit play out in the real world: the company says that since introducing accented English for its Indian customers last fall, 1,000 new skills have been added to Alexa.
How it works
If you're willing to help Amazon out, Cleo is easy to set up and start using.
Cleo is intended for Echo owners who speak English, but are also fluent in a second language. It's free to enable in the Alexa app — just go into the Alexa skills section, search "Cleo," and hit "enable" — and you can start using it by saying, "Alexa, open Cleo."
To get started, you'll have to let Alexa know — in English — which second language you speak. Alexa will then ask you in English to say something in that language. It could be something specific, like, "Okay, think of a band you listened to growing up. Ask me to play them." Or Alexa may just ask you to say anything you like.
Cleo works similarly to other gamified language-learning apps like Duolingo. You play in rounds of five questions, and once each round is complete, Alexa will ask if you'd like to do another round. You can stop at any time.
The more you use the Cleo skill, the more badges you'll earn. Those badges will help you "climb up the ranks," although Amazon hasn't said if or how you'll be rewarded. That data will, in turn, be used by Amazon to improve Alexa's linguistic capabilities.