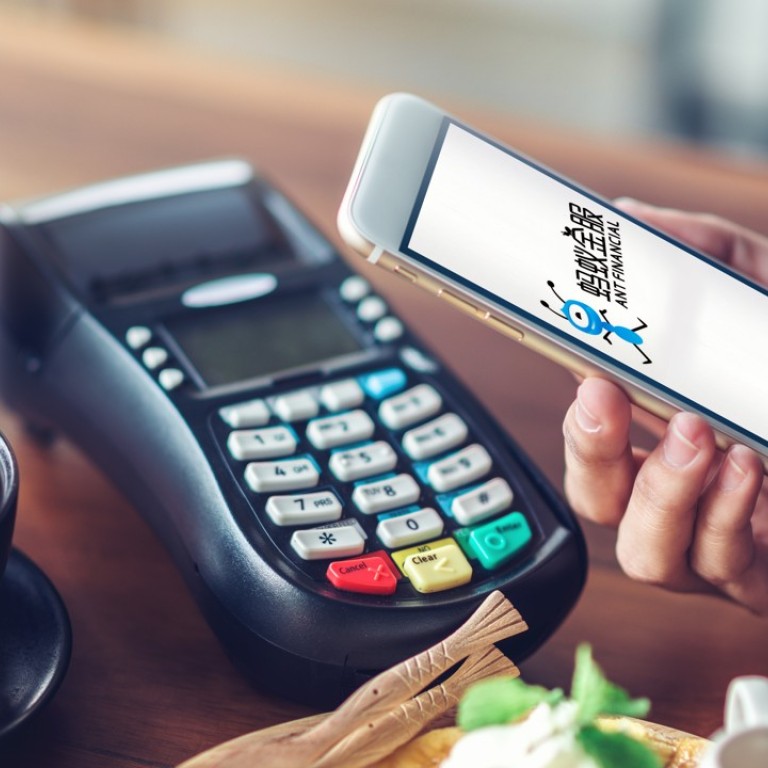 Singapore, Hong Kong push to go cashless, as China pulls ahead in electronic payments
Like Hong Kong, Singapore is nudging its population to embrace mobile payments. The city state has pledged to reduce cash withdrawals at ATMs and phase out paper checks by 2025
At Hangzhou's Xiaoshan International Airport, there is no cashier at the KFC taking orders. There are not even self-service touch screen kiosks.
To order a Zinger or fried chicken, consumers sit down and scan the QR bar code at their tables and place their orders via smartphone. Payment is made either with Alipay or WeChat Pay. The meal is prepared and a message sent to the smartphone when it is ready to collect.
Such frictionless order-and-payment system in China is no longer a novelty, but used by the public on a large scale, whether in convenience stores or buying pancakes off a roadside stall in Beijing.
In Singapore, the government has tried to nudge its population to embrace mobile payments. In the latest measure, the city state has pledged to reduce cash withdrawals at automated teller machines and phase out paper checks by 2025.
By comparison, most people in China have never used a paper check in their lives.
Like Hong Kong, Singapore is embracing advanced technology to enhance its status as a regional financial hub and compete with other major cities.
Competition in Singapore is heating up as its largest bank DBS Group Holdings vies with ride-hailing firm Grab for digital payments, while Chinese giants such as Ant Financial Services Group are looking to expand in Southeast Asia.
Grab currently operates its own GrabPay payments service, which allows customers to pay for rides and even purchases at retail partners, in return for reward points as it seeks to increase user stickiness in ride-hailing and mobile payments.
"Our aim is not to be a cashless society, but to use less cash and more e-payments," Education Minister Ong Ye Kung, who sits on the Monetary Authority of Singapore board, said in a speech on Wednesday night. "When the level of convenience and confidence crosses a critical tipping point, adoption will rise across our population within a short time and become pervasive."
The government-endorsed payments platform, called PayNow, now has more than 1.4 million registered users, and almost S$900 million (US$662 million) has been transferred through the service since its launch last year, Ong said.
The expansion of the service will allow corporate clients of seven banks to transfer funds via PayNow in Singapore.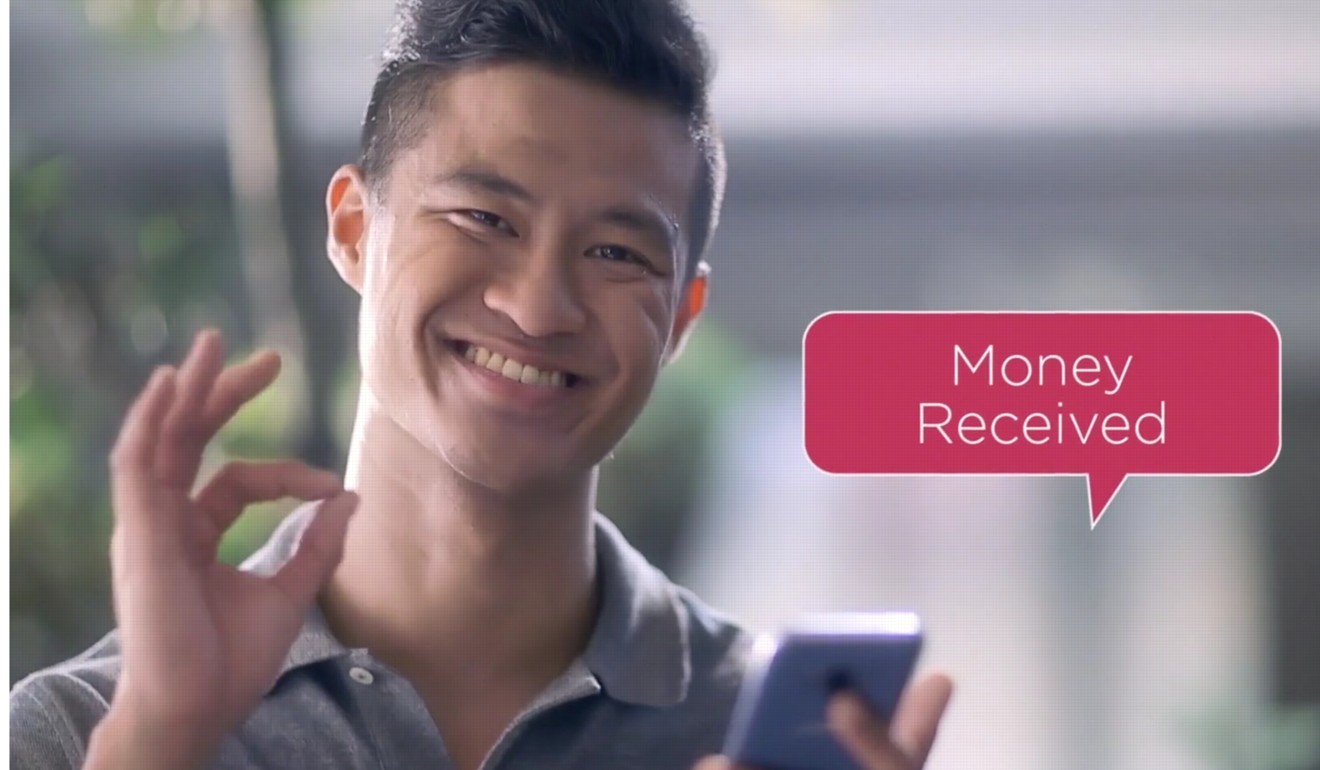 Cash withdrawals at ATMs have been falling by more than S$300 million a year, Ong said. Checks have also been declining in popularity as people gravitate to electronic systems. The proportion of check transactions to electronic payments known as FAST and GIRO was about 28 per cent in 2017, down from 37 per cent in 2015, and may come down to 15 per cent in 2020, Ong said.
Hong Kong has also lagged behind mainland China in the adoption of advanced digital payment methods, in part because of a higher percentage of credit card holders in the city and the popularity of the contactless Octopus card.
The city was one of the first places in the world to introduce a cashless payment system when the Octopus card was launched in 1997 for public transport. Since then, anyone with an Octopus card no longer has to use coins on buses, minibuses, ferries and trams, or buy tickets every time they take the MTR.
The Octopus card has been adopted to other areas, including supermarkets, convenience stores, restaurants and car parks, and for security access to homes, schools and offices.
Traditionally a "cash is king" society, Hong Kong has been making a push towards digital and mobile payments, with the Hong Kong Monetary Authority issuing stored value facilities licences in 2016 to a number of companies, including PayPal. The licence allows holders to operate e-wallet services.
Alibaba Group Holding affiliate Ant Financial, which operates Alipay, and Tencent Holdings, through its WeChat Pay business, were among the first to launch e-wallets in Hong Kong, allowing users to pay for purchases offline with their smartphones in shops like 7-Eleven convenience stores. Alibaba is the parent company of the South China Morning Post.
Earlier this year, about 3,000 Hong Kong taxi drivers started accepting Alipay or WeChat Pay. Still, that represents a fraction of Hong Kong's around 18,000 taxis which are equipped for cashless payment systems.
Hong Kong's Octopus card operator is trying to compete in the market, but has garnered minimal interest for its QR payment service among taxi drivers.
While mobile e-wallet services may come across as novel to many consumers in Singapore and Hong Kong, it is part of everyday life for hundreds of millions of users in China, where Alipay and WeChat Pay dominate.
Mobile wallet point-of-sale payments in Hong Kong and Singapore are forecast to reach HK$992 million and S$844 million, respectively, this year, according to estimates from Statista. It said mainland China's mobile point-of-sale payments market is forecast to reach US$198.2 billion in the same period.
In China, mobile payments and smartphone-based apps connecting real-world services – so-called online-to-offline – have taken off because they have reduced the inconveniences that come with living in big cities, such as long queues and crowds.
On-demand services, of which mobile payments is a linchpin, have also led to the development of top-notch logistics and dispatch services backed by cloud-based computing.
With reporting from Bloomberg