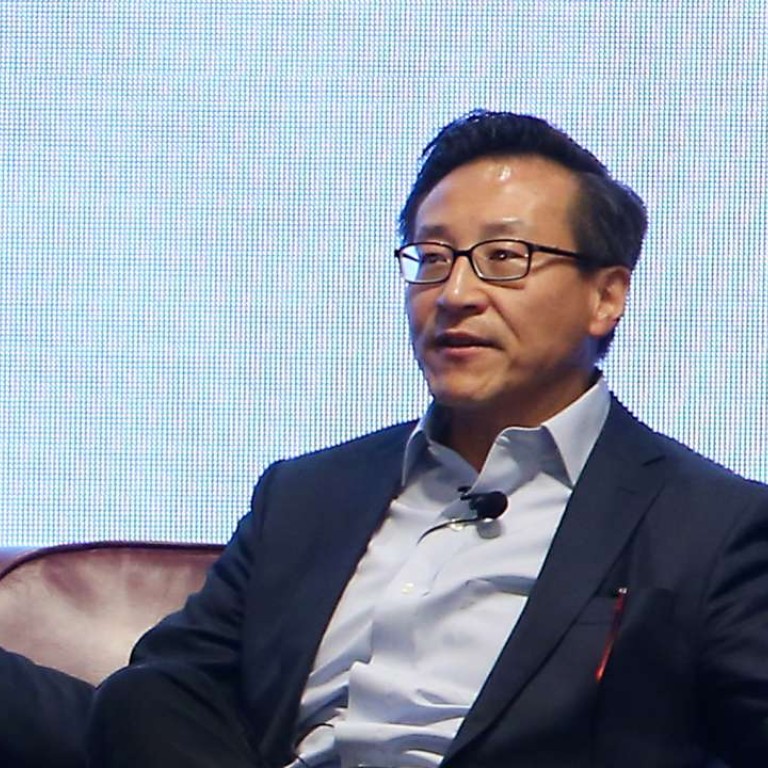 Alibaba launches US$3m start-up competition with Cyberport and Hong Kong Science and Technology Parks
'Jumpstarter 2017', will begin in May and is open to a variety of technology start-ups
Alibaba's not-for-profit initiative, the Hong Kong Entrepreneurs Fund, is teaming up with the city's Cyberport and Hong Kong Science and Technology Parks on a US$3 million start-up competition to help nurture the city's growing start-up scene and identify tomorrow's entrepreneurial stars
The competition, "Jumpstarter 2017", will begin in May and is open to a variety of technology start-ups in sectors such as financial technology, wearables, internet of things, artificial intelligence, big data, robotics, healthy ageing, sensors and advanced materials, as well as smart city.
"The mission of the [Hong Kong Entrepreneurs Fund] is that we want to support innovation and entrepreneurship and also young people to start-up their businesses in Hong Kong," said Joseph Tsai Chung-hsin, co-founder and executive vice-chairman of Alibaba.
"Hong Kong has its unique advantages. It has a great educational system, it's an international city, where talent from all over the world can come and set up businesses. We believe that in Hong Kong, with a little bit of help and capital, we can help foster a culture of innovation here."
Alibaba owns the South China Morning Post.
Selected teams will be split into eight semi-finals, and the top three teams from each will face off in the final round in November.
Of the 24 teams in the final, the top three teams will receive up to US$1 million each in investment from the Hong Kong Entrepreneur Fund, according to Tsai.
Only start-ups which are less than five years old and which have raised less than US$10 million in funding are eligible to apply. Start-ups also need to have substantial operations in Hong Kong.
Cyberport and Hong Kong Science and Technology Parks will support Jumpstarter 2017 by organising the semi-finals, encouraging candidates of their respective incubation programmes to participate in the programme and offer resources such as mentorship and workshops.
This article appeared in the South China Morning Post print edition as: Alibaba launches competition for city start-ups