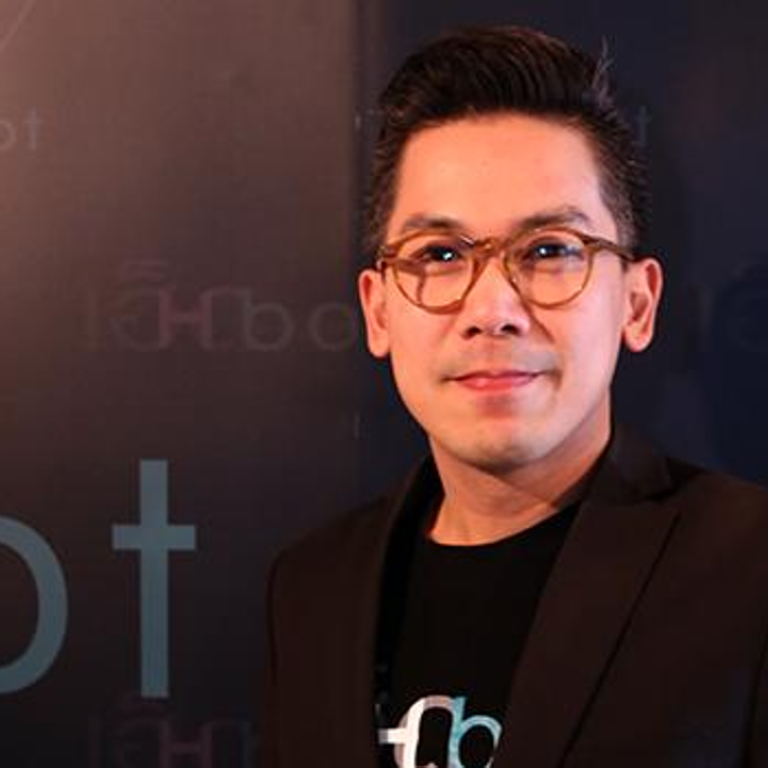 Thai company's free software lets novice users build chatbots
Free tools allow businesses to develop bots in five minutes
By Suchit Leesa-Nguansuk
Hedbot Co, a Bangkok-based open platform for chatbot makers, is offering free tools for business and individuals to build their own chatbots and cash in on the emerging popularity of this form of communication.
Hedbot's ultimate goal in the next six-seven years is to compete with Google by tapping advertising technology.
"We spent 10 million baht (US$300,571) developing the free open tools for those businesses and individuals to create a chatbot within five minutes," said Hedbot founder Kosol Sapprasert.
The six-month-old start-up developed the Hbot platform with templates that let users easily develop chatbots in a few minutes, improving on existing systems in which developers have to take two-three months to design the chatbot.
"This is the first and only free platform that can serve businesses such as banks, property firms, insurance firms and others to have their own chatbot for customer service," Mr Kosol said.
Small and medium-sized enterprises such as online merchants can build their own chatbots to integrate with the Facebook Messenger application, he said, adding that startups can also create new businesses using chatbots.
For instance, celebrities can make their own bots to chat with fans and earn money from followers.
The company's chatbot tools can work across platforms such as Facebook, Line and soon WeChat.
Mr Kosol said Hedbot will earn revenue from services for chatbot communications and customised advanced features for big corporations.
"Next year, the use of chatbots in Thailand will gain momentum as the technology plays a greater role across industries," he said.
The company established the Hbot platform as a kind of chatbot "manufacturer" to let users build their own chatbots, with more than 1,000 expected to be created by year-end.
Mr Kosol said the company aims to have more than 20 million users on its platform in 2018.
The more chatbots are built, the more data from different sectors will be gathered and can be used as business knowledge to leverage machine learning and artificial intelligence technologies.
At present, three leading multinational insurance firms and two banks are using the Hbot platform.
Mr Kosol said the company next year plans to raise Series A funds worth US$10 million (331.9 million baht).
Hedbot has four major investors in the seed round, including Modernform Group Plc, which announced an investment of 50 million baht (US$1,502,856).
"We will use the funds to develop blockchain technology as a highlight technology and get prepared for the future disruption in the next six-seven years," Mr Kosol said.