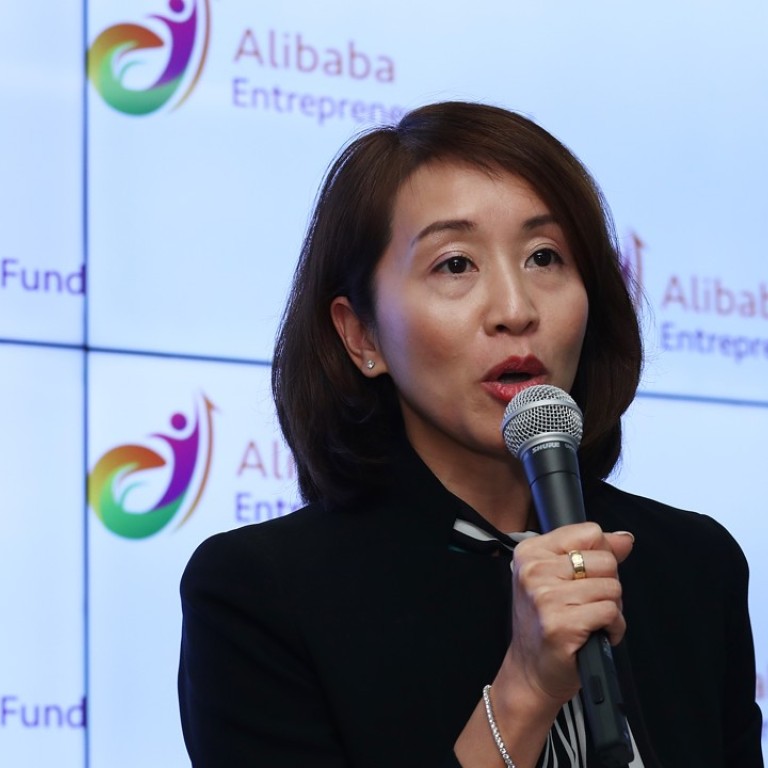 Alibaba's entrepreneurs fund eyes next billion-dollar start-up in Hong Kong
Hong Kong Entrepreneurs Fund invests in six new local start-ups, bringing its total financing amount to US$20 million since its 2015 launch.
Alibaba Group Holding, operator of the world's largest online shopping platforms, wants to help foster more start-ups in Hong Kong with billion-dollar valuations, following the successful bet last year that put logistics company GoGoVan on the path to "unicorn" status.
Six start-ups in the city have received a combined US$10 million from the Alibaba Hong Kong Entrepreneurs Fund, the company's not-for-profit initiative. That has brought the total amount invested by the fund to around US$20 million since its November 2015 launch, financing a total of 12 start-ups out of 1,400 business proposals reviewed.
"Our portfolio companies have also developed vast synergies with the Alibaba Group ecosystem," said Cindy Chow Lok Mei-ki, the fund's executive director. "We select companies with business models that will be able to scale up and be successful."
Chow said she was hopeful "that there will be more unicorns [to emerge] from our portfolio and serve as role models to the younger generation" after Hong Kong logistics start-up GoGoVan.
GoGoVan, one of the fund's first investees last year, agreed last month to a merger with 58 Suyun, the freight business of 58 Home, one of China's largest online classifieds company , that valued the combined company at more than US$1 billion, making it the city's first unicorn.
That merger also created Asia's largest online platform in the intra-city logistics and freight business, according to China Renaissance Group, the deal's financial adviser.
"Our goal at Qupital is also to become a unicorn," company founder and director Andy Chan said in an interview. "More unicorns means more people will have confidence in the Hong Kong market, and entrepreneurs can become angel investors afterwards," he said.
Qupital, part of this year's batch of Alibaba fund recipients, runs an online exchange that helps small businesses in Hong Kong raise cash against unpaid invoices.
"There are many businesses here that had cash locked up in unpaid invoices, while being underserved by traditional lenders with slow and cumbersome processes," said Chan.
He estimated that more than 25 per cent of Hong Kong's 300,000 small- and medium-sized enterprises have reported the lack of access to working capital served as a major barrier to their growth prospects.
The Alibaba fund's other new investees include Origami Labs, which uses so-called bone conduction technology to produce a voice-activated ring; local bike-sharing operator Gobee.bike; Prenetics, a genetic testing and digital health company; CompareAsiaGroup, operator of a personal finance management platform; and Aqumon, which runs a robo-advisory engine developed by Magnum Research, a company incubated by the Hong Kong University of Science and Technology. Alibaba owns the South China Morning Post.
Chow said the fund has cast a wider net to help more entrepreneurs in the city.
In April, the fund teamed up with Cyberport and the Hong Kong Science and Technology Parks Corp on a US$3 million start-up contest called "Jumpstarter".