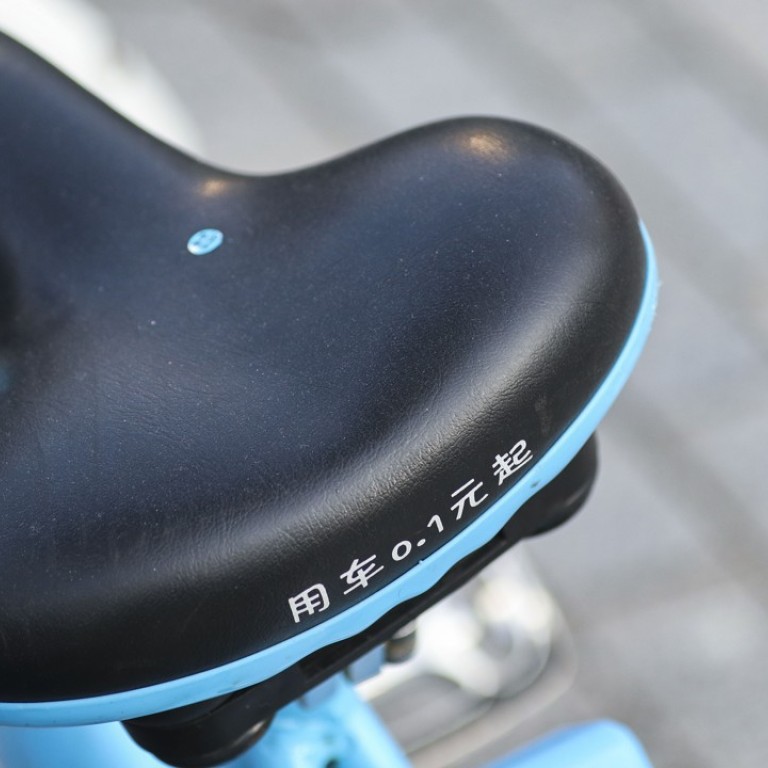 With China's third largest bike sharer bankrupt, riders worry about money tied up in deposits
Bike-sharing, the hottest start-up trend in China this year, claims its biggest victim, further chilling an industry that has burned through billions in cash
Beijing white-collar worker Scarlet Sun considers herself a two-time victim of the spectacular rise of China's bicycle-sharing industry – where millions of the country's citizens have been able to grab a bike anytime, anywhere for the equivalent of a few US cents per ride.
Sun, already a user of China's top two bike-sharing firms Ofo and Mobike, only tried a third provider this month when she urgently needed a ride and newcomer Bluegogo's signature blue-and-white bicycles were the only option available.
"I immediately downloaded the app and paid 199 yuan as deposit. When I finished using the bike, I applied for a refund of my deposit because I didn't want to put my money in three different bike-sharing apps," she said.
When the same thing happened a few days later – and Sun had 398 yuan tied up in deposits – she called the Bluegogo hotline but nobody answered.
Sun's experience offers a glimpse into the bike-sharing industry's biggest casualty this year, with the Tianjin-based start-up that boasted 20 million registered users at its peak facing closure due to a shortage of cash, according to Li Gang, Bluegogo's founder and CEO, who revealed the company's troubles in an emotional open letter released to the media.
Bluegogo's troubles trace a familiar trajectory for China's start-ups, where anything that catches on and attracts venture capital funding invariably invites me-too competitors. Like the car-sharing wars in recent years – which pitted Didi and Kuaidi against each other before they merged to cut billions of yuan in losses – bike-sharing saw more than 40 players emerge in a little over one year, leading to intense competition in ride subsidies which triggered the closure of smaller players.
"In a cutthroat market like bike sharing I am too naive and so far no progress has been made on fundraising," Li wrote in the letter, the authenticity of which was confirmed to the
South China Morning Post
by a venture capitalist close to the Li family.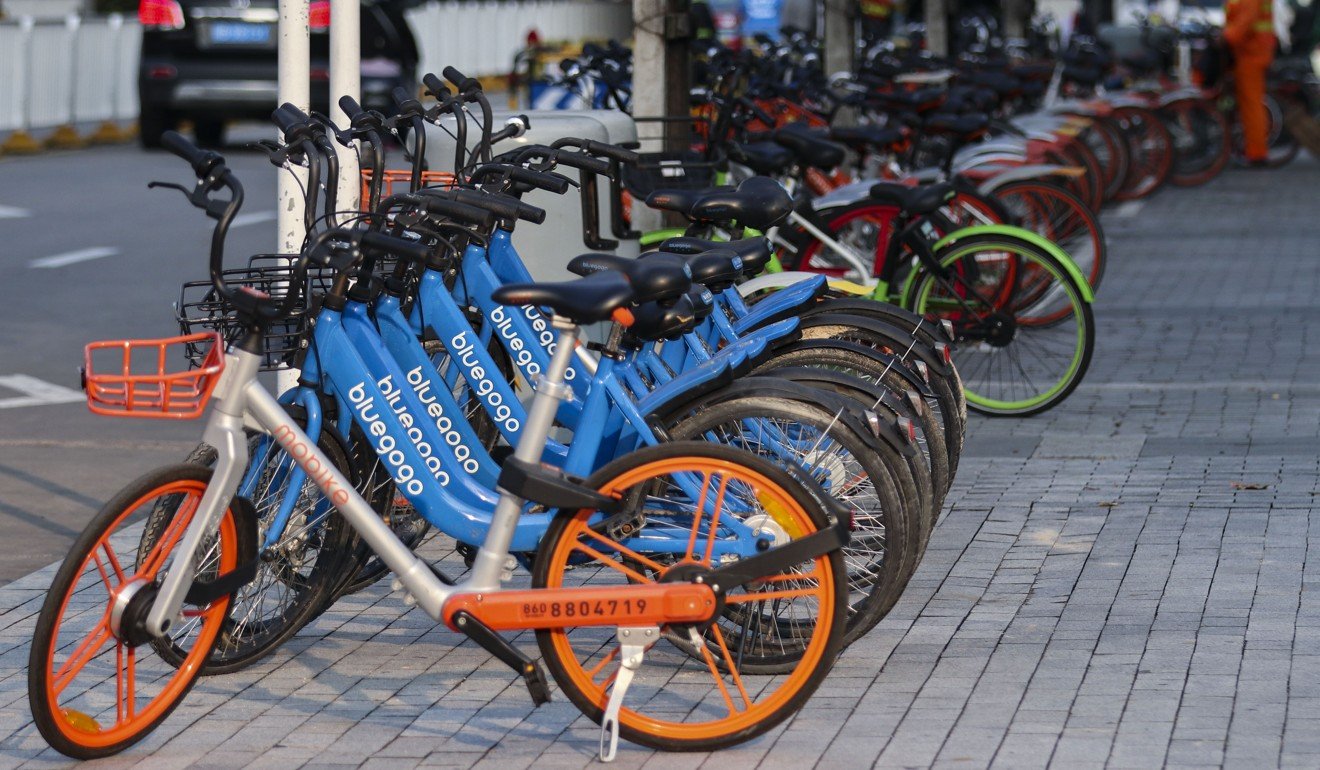 China's bike-sharing platforms attracted US$2 billion in funding over the last 18 months, making it one of the most popular industry investments for private equity, venture capitalists and angel investors. At the top of the heap are Mobike and Ofo, two Beijing-based companies each valued at more than US$1 billion, making them unicorns in a field with many smaller competitors.
In his letter Li said the company "looked like it was cursed since June", with plenty of investors praising it but not a single commitment for new funding since June.
"Short of diversified capital backing and robust financial plans, even the best bike sharing business model would seem feeble," he wrote, adding that the recent chill in the industry was to blame as it scared away Bluegogo investors, ruining any chance for a merger and acquisition deal.
Calls by the Post to the company's main line didn't get through while attempts to reach Li were unsuccessful. Images posted on social media showed the company's dark and empty office in Chengdu.
Meanwhile, market leaders Mobike and Ofo are operating normally, according to representatives for each of the companies.
Bluegogo's exit is further chilling an industry built upon cash burning, and may have a knock-on effect on other smaller players, according to analysts.
"The competition is so cruel that no second-tier players would survive without cash injection. The clock is ticking for them to secure the meagre market share left after Mobike and Ofo," said Shi Rui, an analyst with independent research firm iResearch.
Riders uncertain about the prospects of their bike-sharing provider may be prompted to apply for refunds of their deposits, sparking the equivalent of a bank run that could result in cash-flow problems for operators.
Changzhou Youon Public Bicycle System, the first of China's bike-sharing platforms to go public, kicked off a much-anticipated consolidation last month by announcing a takeover of Hello Bike, a one-year-old company based in Shanghai.
The rapid proliferation of dockless bicycle rentals has caused headaches for city authorities, not just in China but globally, as users park them indiscriminately, blocking the way for pedestrians and traffic. Bicycles have been found dumped in rivers, abandoned on open land and hanging in trees, to name a few examples.
Founded last year, Bluegogo had raised US$90 million from venture capital investors including Blackhole Capital, and operated around 600,000 bikes across China. At its peak, the company had daily bookings of 3 million.
This article appeared in the South China Morning Post print edition as: Small bike-sharers face end of the road as funds dry up