Bitcoin
Get more with myNEWS
A personalised news feed of stories that matter to you
Learn more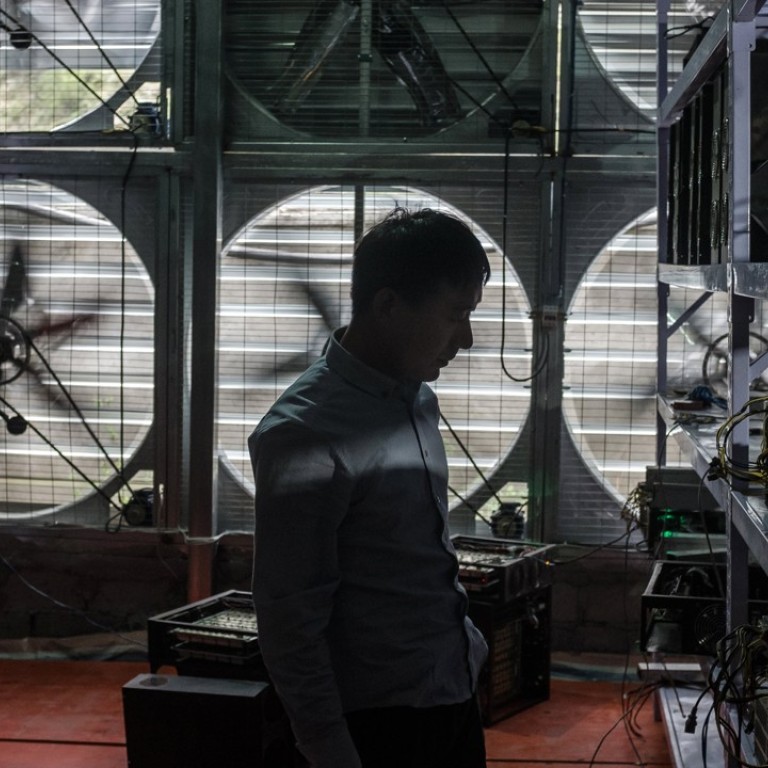 China's bitcoin miners, wary of tighter government scrutiny, make plans to move overseas
Unlike coal or copper – mining in the digital bitcoin world is open to anyone with an internet connection and the suitable hardware
A nondescript office on the outskirts of Beijing, strewn with screwdrivers and partially assembled computer circuit boards, seems an unlikely candidate for a company at the forefront of what proponents say is nothing less than the upending the established global financial order – and what JPMorgan chief executive Jamie Dimon has branded a scam.
Rows of computer cards and the rhythmic whirring of fans needed to stop them from overheating offer a glimpse into the billion-dollar hi-tech "mining" business behind bitcoin, the world's most popular cryptocurrency now trading at the equivalent of four ounces of gold.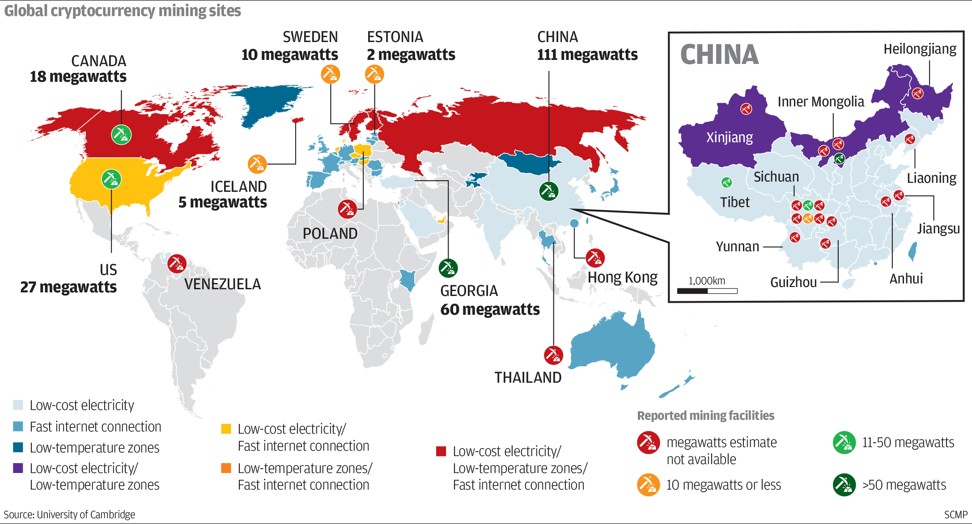 Chinese authorities have labelled bitcoin a commodity rather than a currency – but unlike coal or copper – mining in the digital world is open to anyone with an internet connection and the suitable hardware. By solving the complex computational problems that underpin transactions, the computers generate rewards in the form of new bitcoin.
However, the jury is still out on the broader future of cryptocurrencies, with critics like Dimon on the one side versus ardent supporters like Chinese bitcoin miner Akria Cui on the other.
During the time the cryptocurrency rocketed from just US$10 in 2012 to more than US$7,800 on Friday, China has emerged as the undisputed leader in bitcoin mining, something that was originally conceived as a game among cryptography enthusiasts. China is home to four of the five largest bitcoin mining operations, controlling roughly 70 per cent of the computational power, according to research by the Centre for Alternative Finance at the University of Cambridge.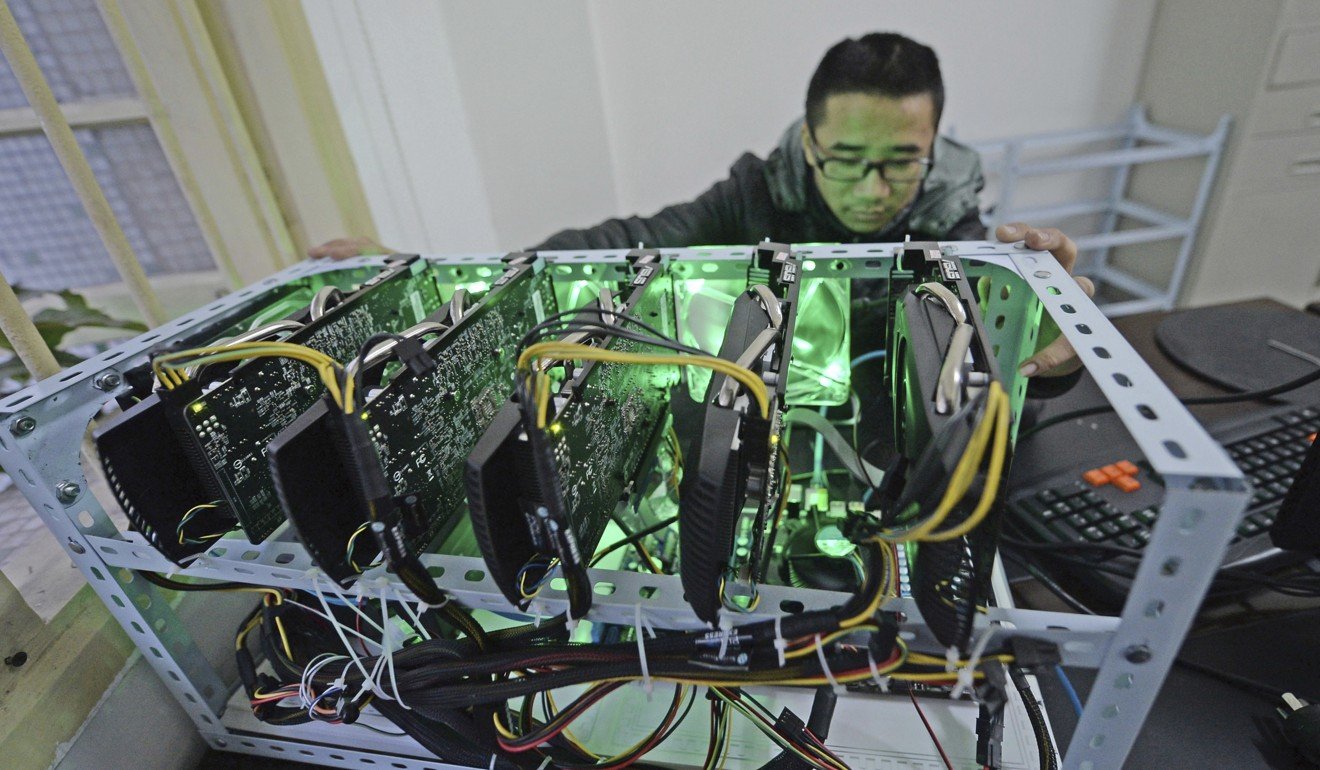 However, bitcoin's very nature of decentralisation and anonymous trading has attracted intense scrutiny from the ruling Chinese Communist Party that is used to controlling most aspects of society. Beijing's ban on domestic exchanges conducting transactions between renminbi and digital assets came into effect last month, and followed an earlier ban on all digital coin offerings, 90 per cent of which were fraudulent according to the People's Bank of China.
Despite the crackdown, there is wiggle room for individuals to own bitcoin and for miners to continue their business. But the uncertainty is enough to prompt cryptocurrency supporters like Cui, 43, to take precautions and even prepare for the possibility of moving operations overseas.
"Many of us have already paid visit to Vietnam, Laos, Thailand, Russia and the US, negotiating electricity prices with local authorities and buying sites for future use," Cui told the South China Morning Post as he puffed on an e-cigarette in his office in Beijing.
"The business blueprint is bound to go overseas, even if there's only a 1 per cent possibility that China's crackdown against bitcoin would extend to mining."
The Post approached four mining companies for this article, but Cui was the only one willing to speak, though he declined to reveal the name of his company.
Three others declined interviews, citing fears over the regulatory uncertainty and scrutiny into the deals they strike with local power utilities. Bribery is common in the industry, especially in thermal power, which can "hide" its output before it is transferred onto the national power network.
"No one brags about it because it's best to make a fortune in silence," Cui said.
In remote parts of China, the cost of thermal power can be as low as 0.27 yuan per kilowatt hour, while hydropower varies from 0.15 yuan to 0.25 yuan per kilowatt hour depending on the season and the particular deal. Still, the daily electricity cost to run 10,000 machines is more than 100,000 yuan and if the computers don't generate enough bitcoin to cover the power bill, smaller players are forced to sell their machines and declare a "mining accident".
A native of Beijing, Cui started mining bitcoin in 2013 after selling his broadband internet business to a listed firm for 30 million yuan. He initially invested 5 to 6 million yuan (about US$800,000), and over the years has expanded to 100,000 mining machines, although he claims 90 per cent belong to friends and clients who entrust him with the maintenance.
"It's very noisy to store them at your own place. Instead, clients can choose between delivery or keeping them at my factory for a fee and access remotely via pass codes," he explained.
The former engineer also assembles the computers and sells them to third parties, a business that has a profit margin of 50 per cent due to the special connections needed to obtain high volumes of computer graphics cards from manufacturers who prefer gaming clients over bitcoin miners.
While declining to disclose profit margins on bitcoin mining itself, Cui said the opportunity cost for each machine – or what he could earn from them otherwise – is roughly 100 yuan per day, so that is why it is crucial to have a reliable source of electricity to avoid the financial loss from having thousands of machines down without power.
With regulatory uncertainty at home and a stable source of electricity so critical, China's bitcoin miners are looking beyond the country's borders. "We are in discussion with partners in Los Angeles, and have also visited Russia and Vietnam for potential sites," said Cui.
"If the regulators move to outlaw mining, it will only take us about three months to resume operations overseas. Money spent in buying land is a relatively small amount compared to the whole business," he said.
Nevertheless, the staunch supporter of bitcoin is in favour of moves by regulators to shut down exchanges that trade in the cryptocurrency. "It's abnormal to have exchanges globally, as any centralised institution goes against the cryptocurrency's very nature," he said, noting that traders are increasingly dependent on the exchanges, whereas before they would exchange between themselves.
Cui is also worried about China's growing influence over bitcoin, saying that it has contributed to the sharp price swings in recent years. "It is important for bitcoin to [reduce its dependence on] China so it can become stronger, as was already proven in its latest price surge."