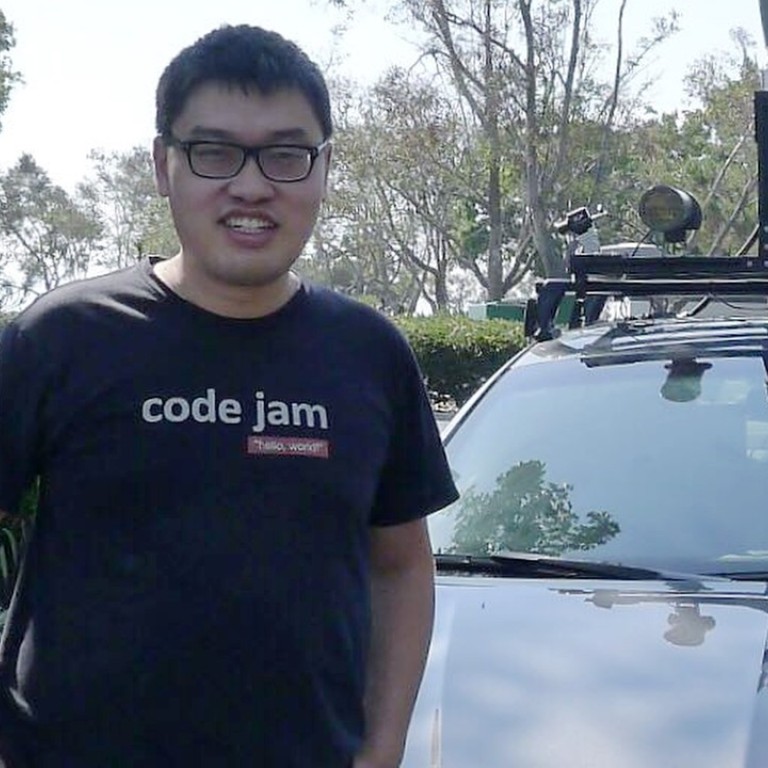 One of the world's top coders, known as Godfather, is backing a Chinese self-driving car start-up
When two legendary programmers left Baidu to form their own venture, they became talent magnets in a crucial battle for the best and brightest in AI.
In the geek world there is no shortage of legendary stories about James Peng and Lou Tiancheng – even before they co-founded China's answer to Waymo, the self-driving unit of Google parent Alphabet.
Ten years ago Lou, now 32 and nicknamed Godfather of hackers, was the best Chinese contestant at Topcoder Open – the equivalent of the Olympics for hackers – and his record from a decade ago still ranks him among the top eight globally today. 
Ex-Google Brain head and artificial intelligence guru Andrew Ng once called Lou "one of the world's best hackers". Not to be outdone, Peng, about 10 years Lou's senior, was Baidu's first employee in the US, serving as its chief architect for autonomous driving with a technical ranking only one notch below chief executive Robin Li.
So when the programming rock stars left Baidu a little over a year ago to form their own venture Pony.ai, they became talent magnets to the extent that whenever they showed up at a Silicon Valley cafe, there would be a resignation letter filed in the afternoon, according to Hu Wen, chief operating officer of Pony.ai. 
"Graduates would ask for their autographs at campus recruitment events," said Hu, who worked for Chinese bank ICBC International before joining Pony.ai in September.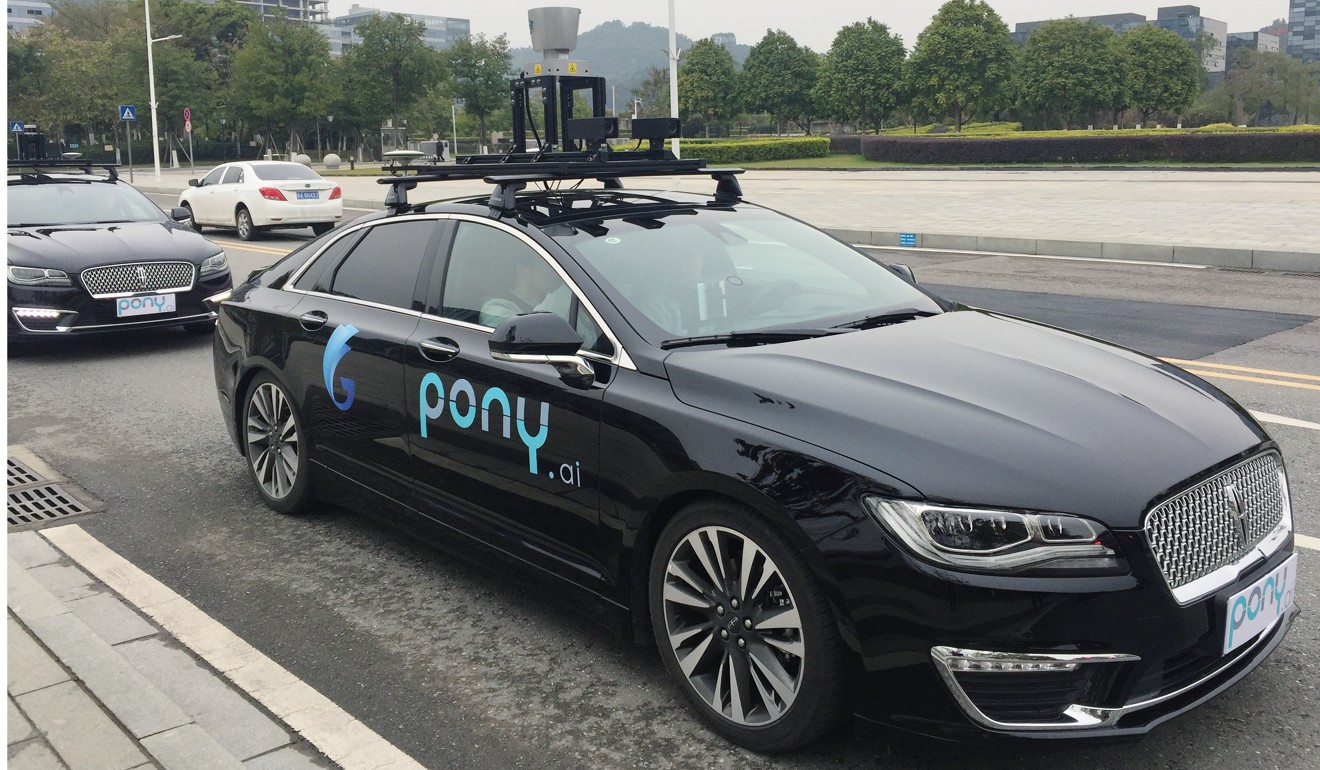 In the hyper-competitive industry for AI-based technology applications, the recruitment of top talent has become the biggest challenge amid a severe shortage of qualified people. Globally the AI talent pool is only about 300,000, far short of the millions required by the rapidly growing industry, according to a report by Tencent Research Institute. Competition for the top tier of talent is the most intense, as there are fewer than 1,000 people in the world considered capable of steering the direction of AI research and development, according to the report.
Yet in this battle for the best minds in AI, Pony.ai is winning, Lou told reporters at a media event in the Nansha district of Guangzhou, where the company re-located to from Silicon Valley in October.
Three of China's top five coders from last year's Topcoder Open now work for Pony.ai. Among its 80 workforce, about one third graduated from top tier Tsinghua University, and seven have won gold medals at the international maths Olympiad.
"With an unlimited market to serve, it is good to see players pushing forward together. However, talent is one of the few resources that cannot be shared," said Lou, who serves as chief technology officer for the company. "We definitely have the world's best autonomous driving team."
The main appeal of working in this technology sector is the "guaranteed challenges", according to Peng.
"I believe autonomous driving is the most fascinating sector for any aspiring technologist. Technical problems won't be fully addressed over the next two decades. It will require non-stop innovation and have a tremendous impact." 
Pony.ai plans to launch robotaxi services in Guangdong by the end of the year, where users will be able to hail an autonomous ride through a booking app like Didi or Uber.
However, the Guangzhou government has not yet approved open road tests for autonomous cars, though the industry is expecting the green light to come soon.
Autonomous driving has attracted billions of dollars of investment in China, with technology start-ups levelling the playing field with traditional carmakers such as General Motors, Toyota Motor and Volkswagen.
The Chinese government is also making a big push to develop artificial intelligence (AI), the backbone technology behind autonomous driving and often referred to as the fourth industrial revolution.
Nevertheless, the US retains first mover advantage and is one step ahead in the self-driving race. The latest statistics show that Waymo is far ahead in terms of miles travelled without human intervention.
The eight-year-old Alphabet unit has also announced that it feels confident in completely eliminating drivers in a chauffeuring service that will soon launch in Phoenix, Arizona, whereas Pony.ai will still keep drivers behind the wheel as a "safety precaution".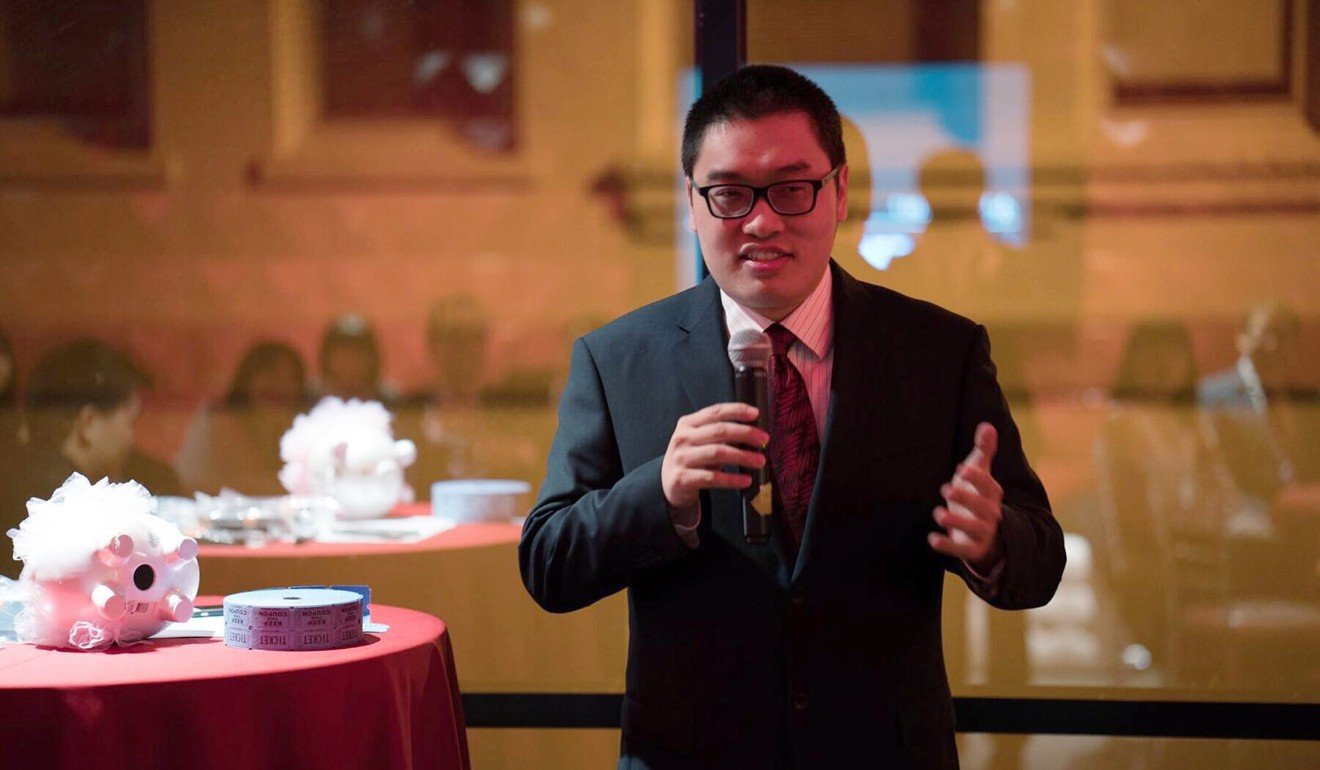 "Although there's some distance between Waymo and us, we are apparently running faster," said Peng, adding that it only took the three months for the team to master Guangzhou's road conditions after initially testing their systems on roads in Silicon Valley.
"Coping with the rain is one challenge as it's always sunny in California. In Guangzhou it tends to rain more frequently close to April," said Peng, who serves as the company's chief executive. 
"There are other issues such as jaywalking or driver's using the wrong lane … That's why we value troubleshooting ability the most." 
One of the goals is to create a "hierarchy-free and compact" working environment, according to Peng, who noted that besides the CEO, CTO and COO, all other employees go by the egalitarian title of "engineer."
"It looks like no one is in charge, but everybody is self-motivated and knows what to do," he said.
Peng added that to ensure a seamless work environment for complicated system engineering project like driverless cars, employees are encouraged to work under multiple groups.
Meanwhile, Lou acknowledges that big companies have more resources and "can move into dozens of cities overnight". 
"However, becoming bigger also restricts development. As most companies measure employees by key performance indicators [KPI], it would only encourage prudence over innovation. Innovation by definition means uncertainty." 
Pony.ai was valued at about US$90 million in a seed funding round at the end of 2016, backed by Sequoia Capital and IDG Capital Partners.
Last month, the company raised US$112 million from its Series A funding round, led by Chinese venture capital firms Legend Capital and Morningside Venture Capital, giving it a valuation of around US$400 million.
Wu Xiaofeng, a partner with Puhua Capital, was among the investors who backed Pony.ai in the latest round. The one-year-old company was the fund's top bet after site visits to dozens of autonomous driving start-ups in China and Silicon Valley, according to Wu.
"Talent is an important consideration," said Wu. "Most investors come in for Peng and Lou."
Among the Chinese internet companies fascinated by the quest for autonomous driving, three – Pony.ai, JingChi and Roadstar.ai – were originally founded in Silicon Valley by former Chinese engineers from Baidu, but later moved their headquarters to China's southeast Guangdong province.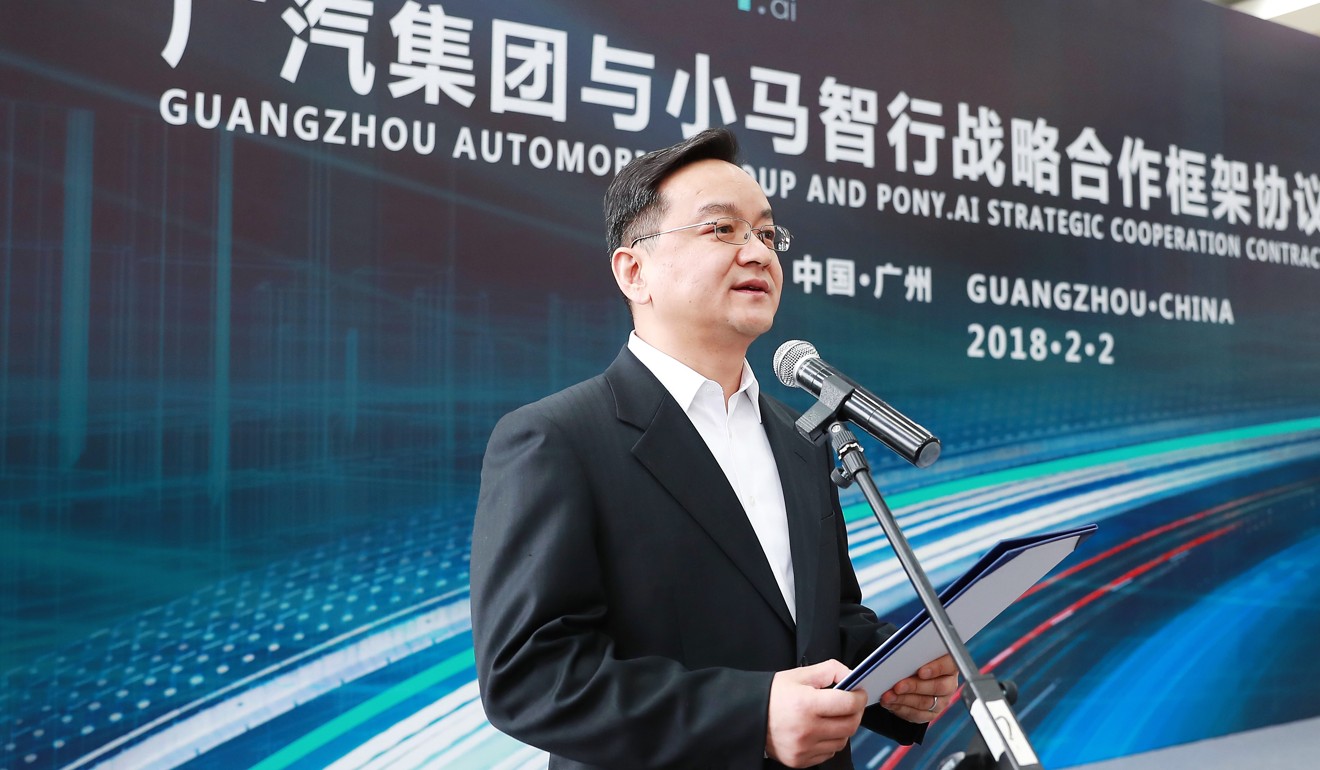 JingChi was expected to unveil a test drive for the media last week but cancelled it at the last minute because government officials were too busy to attend, while Roadstar.ai said it also plans to launch robotaxi services as well as self-driving trucks to cut down on logistics costs.
When it comes to competition, Peng is not concerned.
"The autonomous driving industry remains at a very early stage. New players will keep coming in," he said.
"If comparing it to an ecosystem, all companies now are just small trees or young animals. It will take some time before a big player like a lion or tiger will finally emerge.
"It will remain open-ended at least in the coming two years. Baidu's Apollo is apparently not ahead of the game," he said. "Overall, the industry is very big and dynamic." 
According to a report issued last June, US chip maker Intel predicts the economic opportunity for autonomous driving will grow from US$800 billion in 2035 to US$7 trillion by 2050.
"It's hard to say whether China or the US will be the first to officially launch driverless taxi service," said Peng. "However, it doesn't matter. Although China is a late mover in the technology, it may push more aggressively and move faster in terms of adoption." 
Getting wet in the drizzle after a driving demonstration in the southern Chinese city, Lou was asked whether the rain bothered him.
The Godfather, who is already showing some grey hairs despite his relatively young age, replied with a childish grin: "The drops are too small, not exciting at all."
This article appeared in the South China Morning Post print edition as: tech rock stars are magnets for a.I. talent