China formulates new policies for autonomous cars in bid to catch up to US
The latest sign of national regulatory support comes two months after Beijing became the country's first city to green light open road test for self driving cars
China is formulating technology standards and industry guidelines for autonomous vehicles as the world's largest auto market plays catch-up with the US in what many see as the future of transport.
More than 24 states in the US have introduced legislation on autonomous driving, whereas China is behind on the regulatory front, according to Yvette Lin, an analyst with consultancy TrendForce.
However, China is aware of the problem and taking steps to close the gap. "We are building test fields and working on guidelines for open-road tests," transport minister Li Xiaopeng said in comments reported by state broadcaster China Central Television.
Autonomous driving is increasingly seen as an amalgamation of the latest technologies, including 5G, manufacturing and new energy, said Li, adding that research was under way on self-driving ships and autonomous rail transit, as well as cars.
The latest sign of regulatory support comes two months after Beijing became the country's first city to green light open road test for autonomous cars. The National Development and Reform Commission, China's top economic planning agency, also unveiled a three-year plan in December, making the development of smart cars a national priority.
Lin said that with the development of smart car demonstration zones in cities like Shanghai, Hangzhou, Chongqing and Wuhan, more cities are expected to follow Beijing's lead to relax open road tests in the second half of the year.
The Taipei-based analyst expects relaxed regulations to be a crucial "pull factor" for the nascent autonomous driving sector.
"More overseas start-ups will join returnees on their way back, contributing significantly to the development of self-driving cars in China," she said.
Autonomous driving start-ups Pony.ai and JingChi moved their global headquarters to Guangzhou from Silicon Valley last year. Both companies conducted test drives last week, with plans to roll out robotaxi services later in the year, enabling users to hail an autonomous ride via a booking app.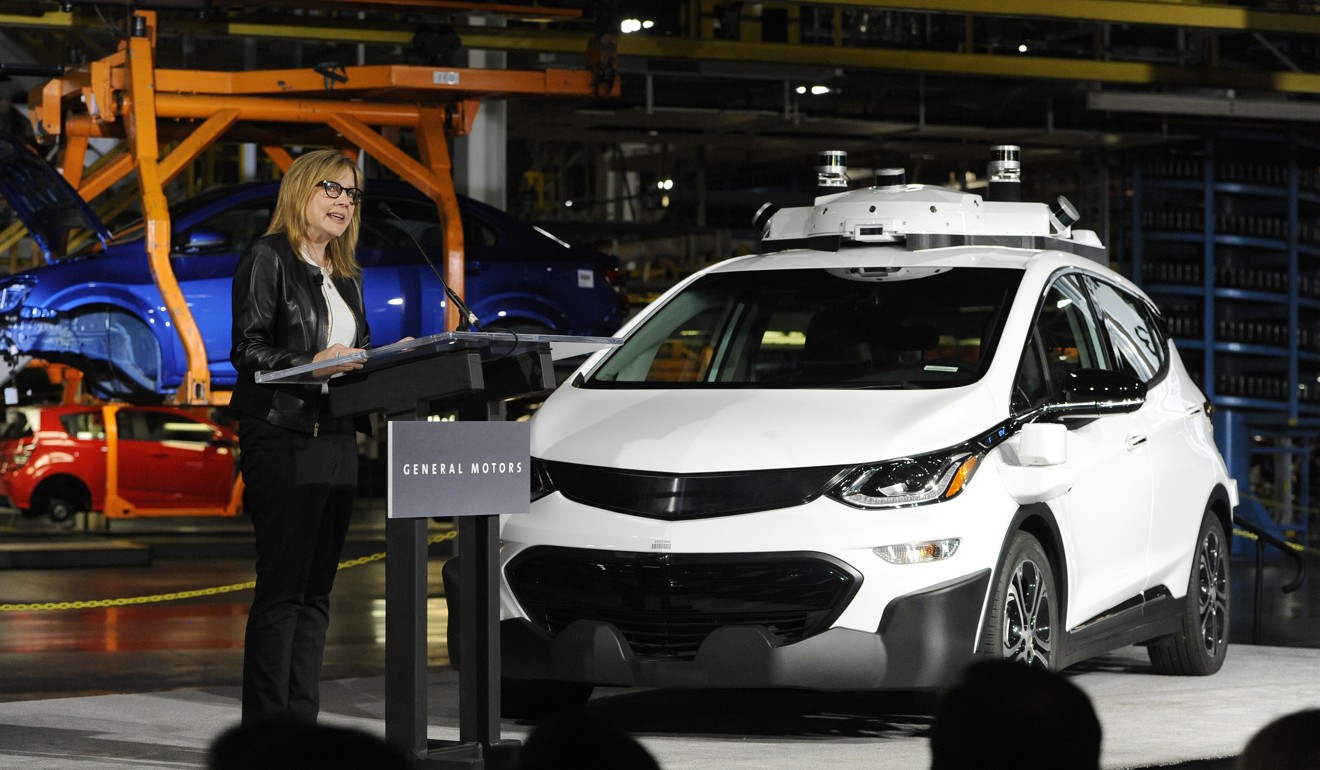 In a rare bipartisan vote, the US House of Representatives last September approved a bill that laid out a framework for federal autonomous vehicle regulation, which will speed up deployment of self-driving cars in the country. The US Transportation Department will seek public opinion on how to transfer autonomous driving technologies to city buses, long-haul buses and transit systems, Bloomberg cited transportation secretary Elaine Chao as saying last month.
The department also plans to unveil revised self-driving car guidelines this summer, throwing out "outdated" policies and roadblocks to autonomous cars, Chao said at the CES trade show in Las Vegas in January.
Underpinned by artificial intelligence, the backbone technology driving the so-called fourth industrial revolution, autonomous driving is expected to generate US$7 trillion in market value by 2050, according to an earlier report by Intel.
This article appeared in the South China Morning Post print edition as: China races to catch US in smart-car legislation