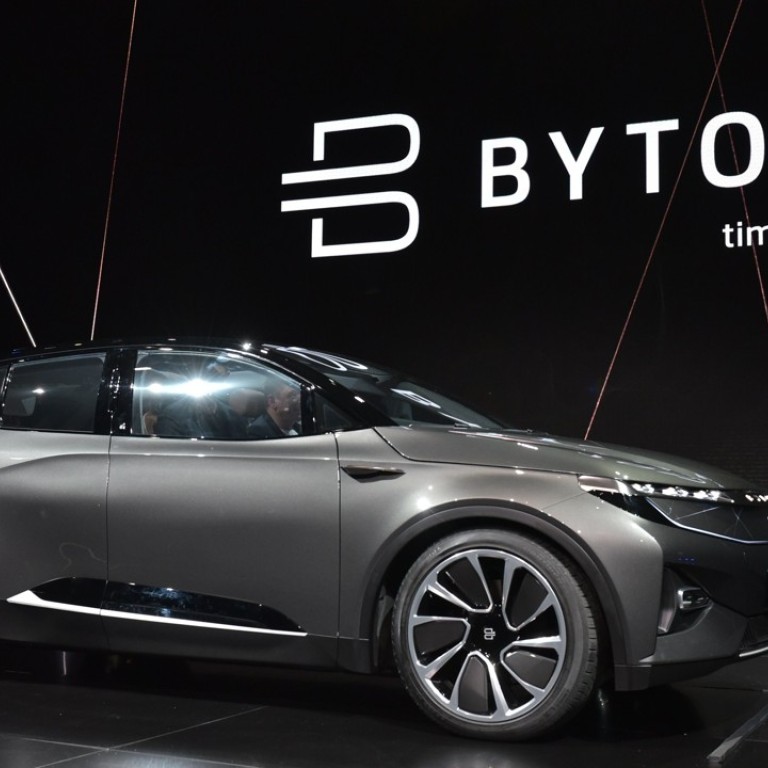 These 10 Chinese start-ups are vying to be the next Tesla
China's car market, the world's biggest, is changing fast. With "new energy", "connected" and "autonomous" among the industry's buzzwords, tech-savvy start-ups have drawn inspiration from upstart Tesla Motors and are determined to be the next disruptor of traditional carmakers like Volkswagen and GM. 
A flurry of electric car start-ups has sprouted up in recent years after the Chinese government started handing out special manufacturing permits to non-traditional carmakers, offering consumer subsidies and issuing special ownership quotas that make it easier to get licence plates for new-energy vehicles in bigger cities.
China is also making a big push to develop
artificial intelligence (AI)
as part of a broader strategy to upgrade its manufacturing capabilities. AI is seen by many as the backbone technology of the "fourth industrial revolution" and its application in the development of smart cars is now a national priority, according to the country's latest three-year plan, unveiled in December.
As a result, start-ups and venture capital investors in China are ploughing billions of dollars into developing the future of mobility. Here are 10 newcomers that are looking to shake up the auto industry.
Byton
Founders: Carsten Breitfeld, Daniel Kirchert
Latest funding status: series A
Investors include: Harmony Auto, League Automotive Technologies, Legend Capital
Progress: first production model unveiled in January, production to start in 2019
Co-founded by two former BMW executives, the company has built manufacturing facilities in Nanjing, and brands itself as a global carmaker with Chinese genes.
Unveiled at CES in Las Vegas, Byton's US$45,000 electric SUV features an edge-to-edge dashboard display, a tablet device on the steering wheel, facial recognition access, hand-gesture control and cloud-based data storage. Earlier this month, it announced a tie-up with autonomous technology start-up Aurora in deploying level 4 self-driving capabilities into its vehicles.
The company is also reported to be seeking a new financing round at a minimum valuation of US$1.2 billion, which would make it the latest electric vehicle unicorn.
NIO
Founder: William Li
Latest funding status: series D
Investors include: Tencent Holdings, Baidu, Xiaomi, Hillhouse Capital, Sequoia Capital
Progress: first production model unveiled in December, delivery starts in the first half of 2018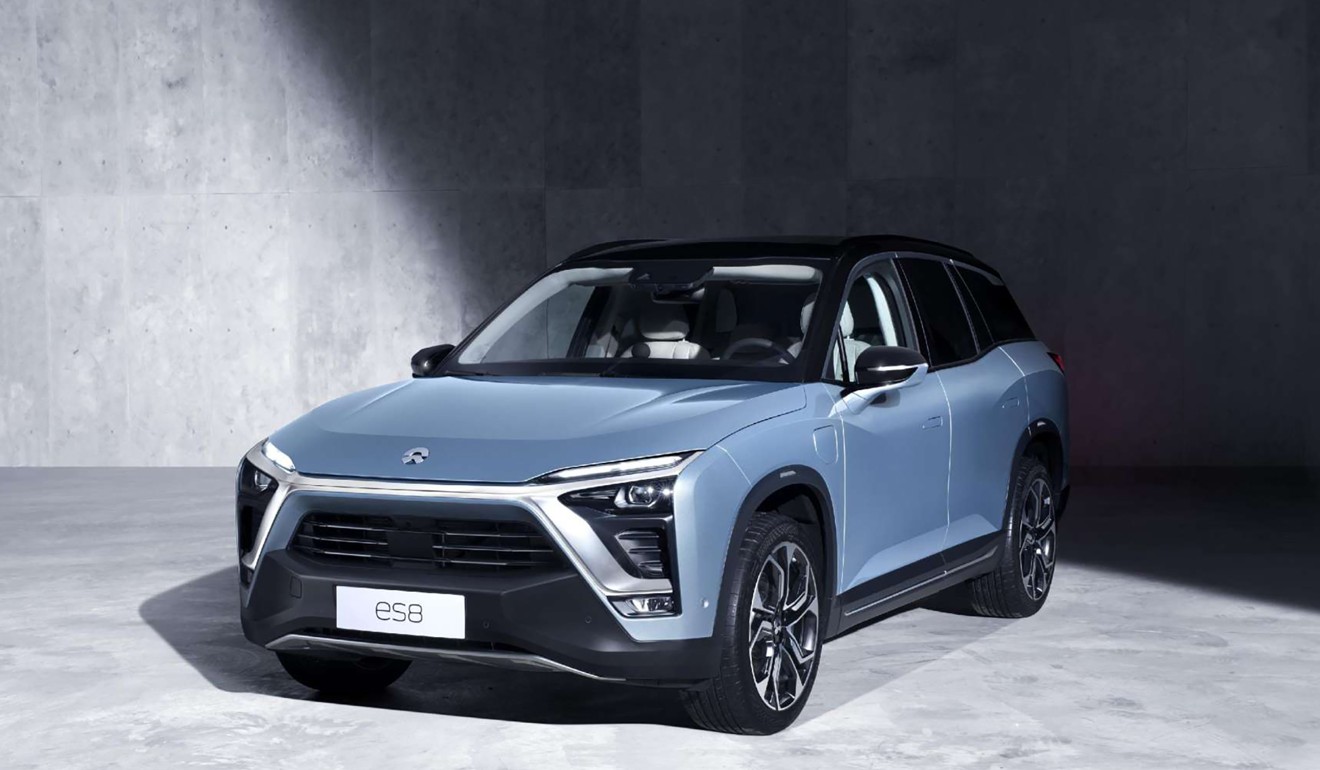 NIO unveiled its first production model, a seven-seater high-performance electric SUV, in December, throwing down the gauntlet to US carmaker Tesla.
At half the price of Tesla's Model X, it boasts such driver-assistance features as highway pilot, automatic emergency brakes and a smart in-car system with voice control and automatic adjustment of temperature and light. The first batch of deliveries is expected to start within the first half of the year.
A better understanding of Chinese consumers is likely to give domestic carmakers an edge over international rivals like Tesla, said William Li, founder and chairman of the company, at the SUV's launch event in Beijing.
Xpeng
Founders: He Xiaopeng, Xia Heng
Latest funding status: series B
Investors include: Alibaba, Foxcon, IDG Capital, Yunfeng Capital, CICC, Morning Ventures
Progress: first production model unveiled in January, delivery starts this year
Xiaopeng Motor, known as Xpeng, unveiled its first production model at the CES technology show in Las Vegas. The G3 electric SUV features a windscreen that extends all the way back to mid-roof, giving occupants a sky view, Star Wars-inspired headlights – the auxiliary lamps are shaped like light sabres – and a contour that the company said resembles a shark.
Expected to be priced between 250,000 yuan and 300,000 yuan when it goes on sale later this year, it is in the same price bracket as Audi's Q3, Mercedes-Benz's GLA and BMW's X1.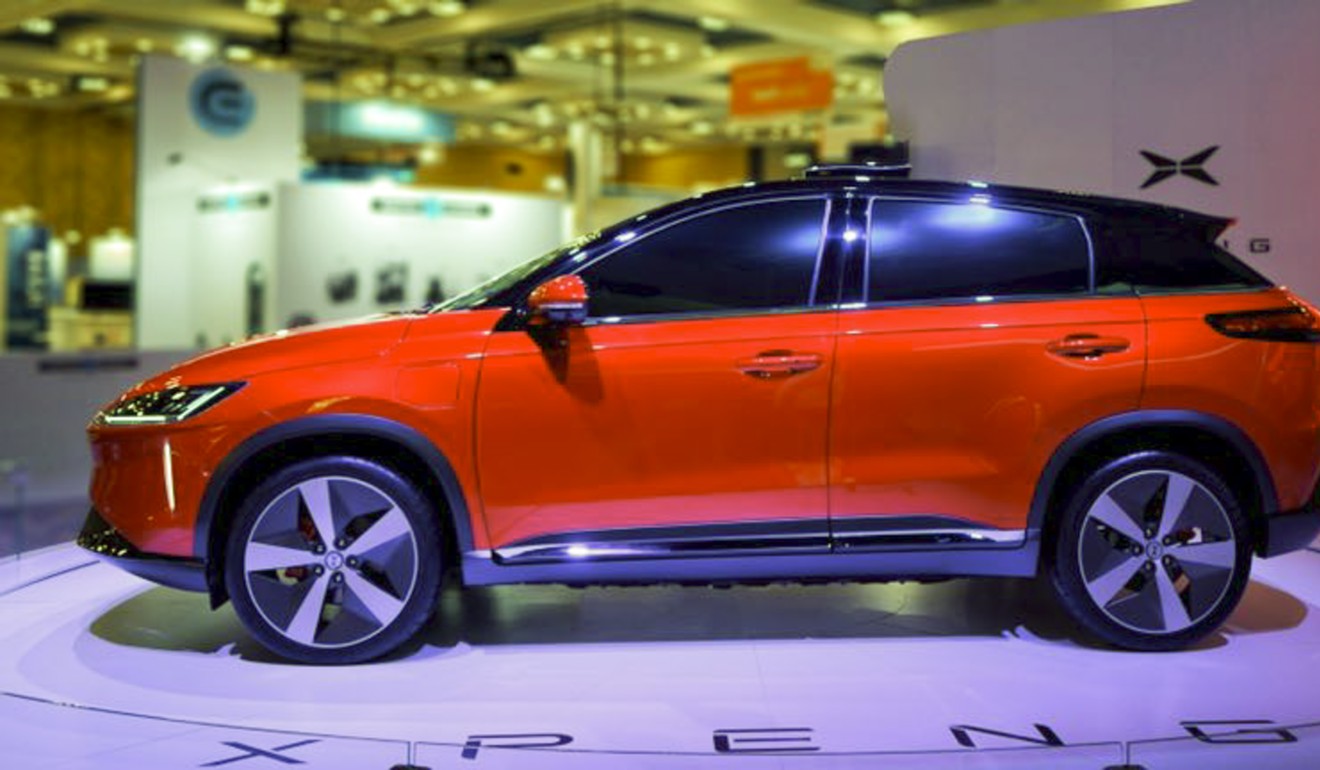 He Xiaopeng, who co-founded Chinese mobile web browser company UCWeb and later served as president of Alibaba's mobile business group, established Xpeng in 2014. The company's list of initial investors includes Li Xueling, founder of Nasdaq-listed Chinese live-streaming social media platform operator YY, Cheetah Mobile chief executive Fu Sheng and Free Wu Xiaoguang, a senior management adviser at Tencent.
Last month, the company announced it was nearing the close of a 2.2 billion yuan funding round, adding fuel to competition among start-ups in the world's largest auto market.
WM Motor
Founders: Freeman Shen Hui, Napoleon Du Ligang
Latest funding status: series B
Investors include: Tencent Holdings, Baidu, Sequoia Capita, Amiba Capital.
Progress: first production model unveiled in December, large-scale delivery due in the second half of 2018
WM Motor is seen as another Tesla challenger in China. The Shanghai-based start-up has announced its first model, a full-electric SUV, will go into production in the first quarter and carry a starting price of 200,000 yuan before subsidies.
Founded by former Volvo and Geely executives, the company has raised more than 12 billion yuan over the past three years, including two rounds of fundraising led by Baidu and Tencent Holdings.
The model, available to order from April, will have level-two autonomous driving capabilities, according to Shen Hui, founder and chief executive of the company.
Singulato Motor
Founder: Shen Haiyin
Latest funding status: series A
Investors include: Tongling municipal investment fund.
Progress: first production model unveiled in April, large-scale delivery expected in 2018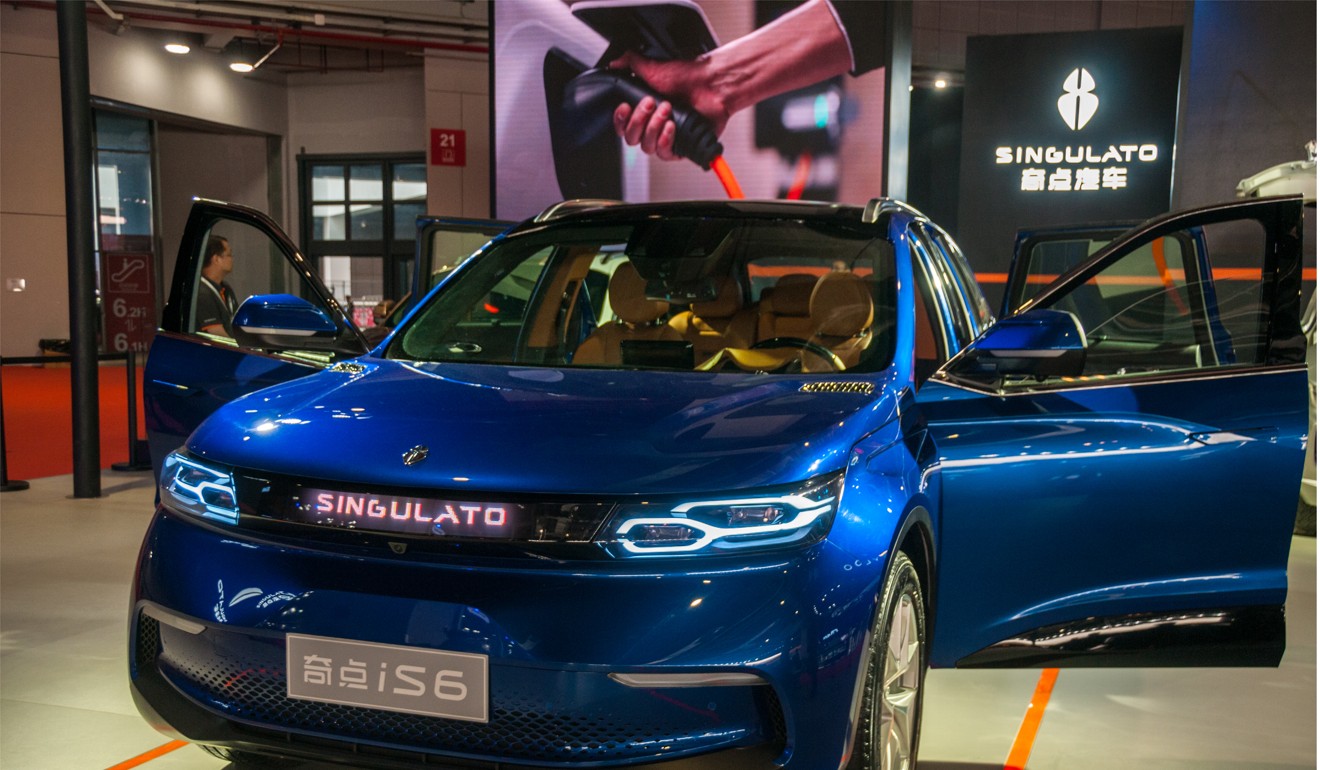 Targeting the full-electric battery car market with a direct-sales model, Singulato Motor is seen as another Tesla challenger in China.
Founded in 2014 by a former 360 executive, the company raised much of its second financing round of US$700 million from an investment fund run by the municipal government of Tongling city, Anhui province, in 2016, according to Reuters. The city will host its major production plant capable of producing 200,000 cars a year by around 2020.
Singulato Motor opened its first experimental store in Beijing in January, and aims to expand to 200 stores in three years in major Chinese cities.
CHJ Automotive
Founders: Li Xiang, Kevin Shen Yanan, Ma Donghui, Johny Li Tie
Latest funding status: series A3
Investors include: Zhejiang Leo Group, Changzhou Wunan New Energy Car 
Progress: first two production models to be released in 2018
Co-founded by entrepreneur Li Xiang and former Auto Home executives, CHJ Automotive expects to introduce its first two production models this year, a full-electric SUV and an ultra-compact car. 
The models will have a swappable battery and utilise Google's Android Auto operating system, according to the company.
CHJ Automotive boasts of over 90 per cent automation in its two manufacturing facilities in Changzhou, Jiangsu province, and an annual production capacity of 80 million battery cells.
JingChi
Founder: Wang Jing
Latest funding status: series A
Investors include: Nvidia's GPU Ventures, Qiming Venture Partners, China Growth Capital.
Progress: open-road test rides in Silicon Valley and Guangzhou, robotaxi services to be introduced by year end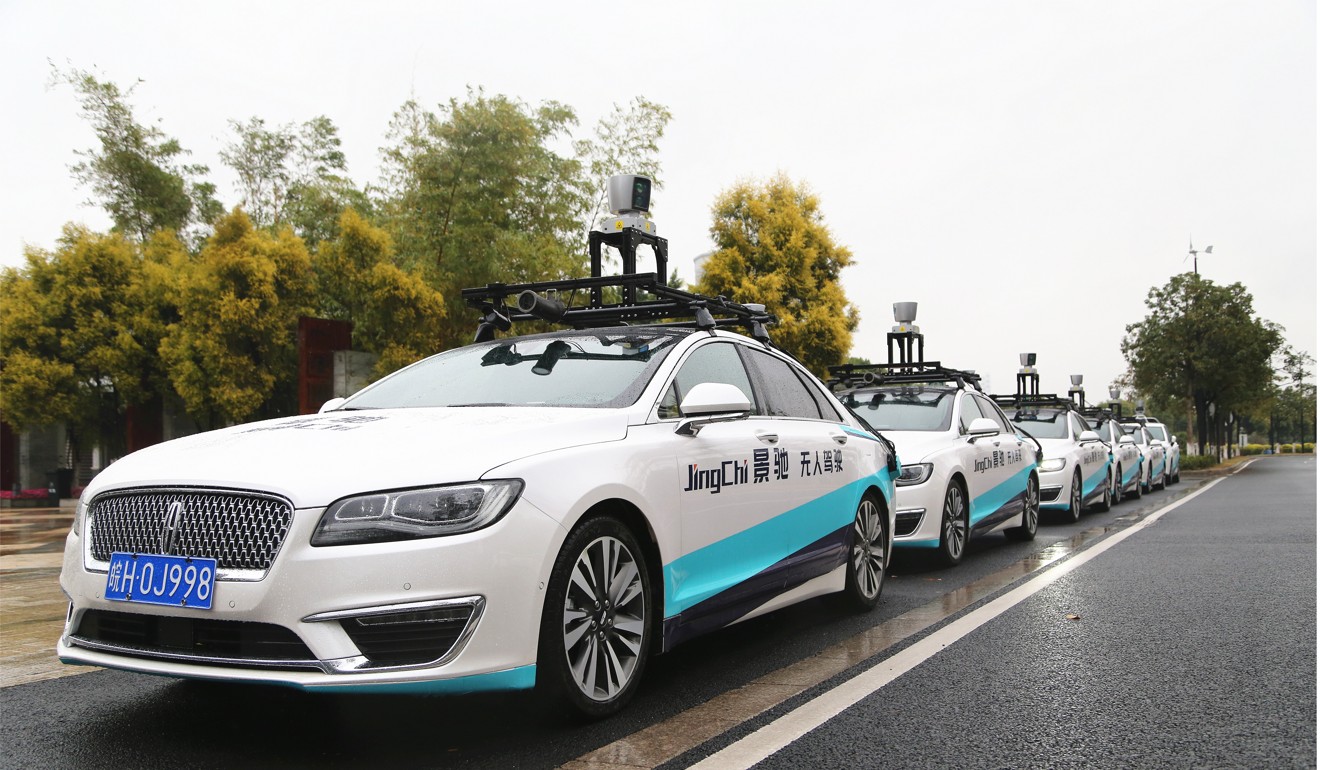 JingChi, the self-driving technology start-up co-founded by Baidu's former autonomous chief Wang Jing last April, launched a three-month public test ride programme in January as part of its goal to be the first company to achieve large-scale, commercial deployment of Level 4 autonomous vehicles in China.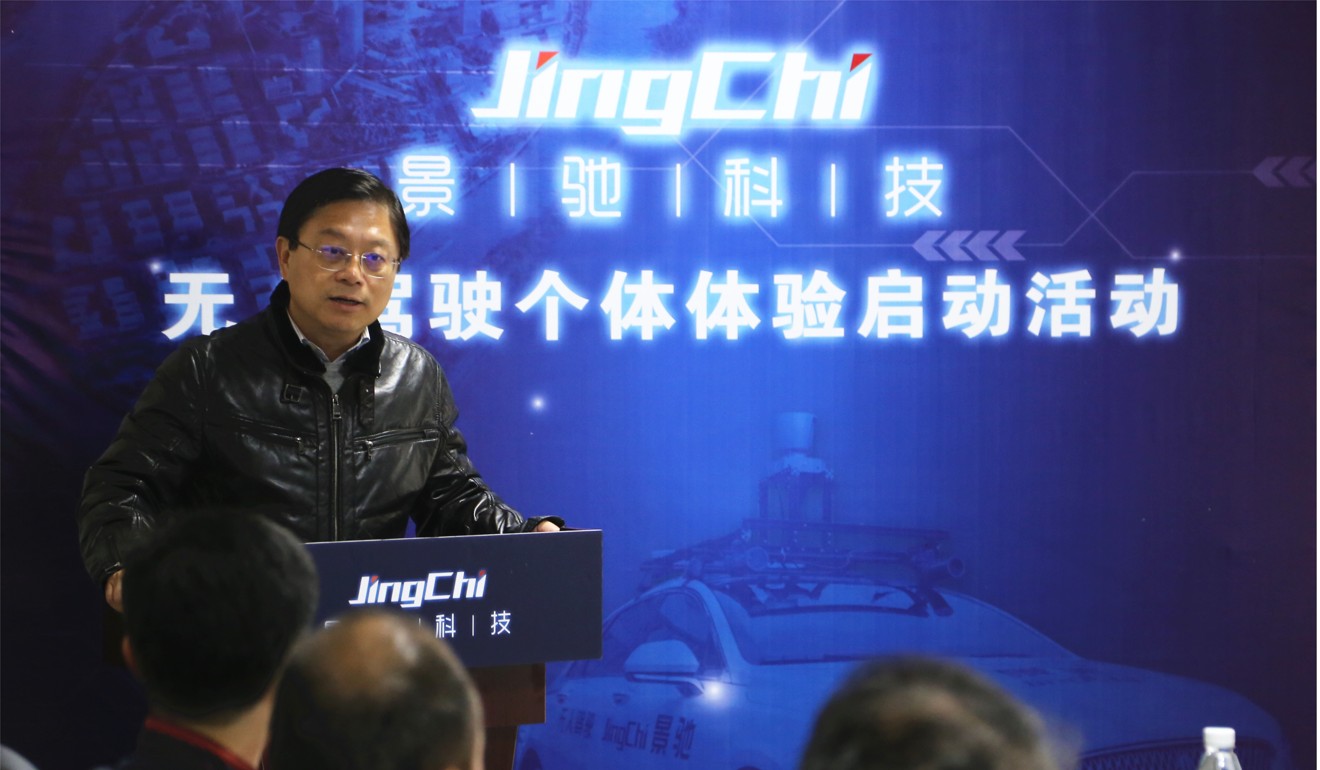 The trial, however, is likely to be under scrutiny by Baidu, as the Nasdaq-listed company had sued both JingChi and its 52-year-old chief executive, Wang, in December for alleged theft of intellectual property related to self-driving technology.
The company completed a US$52 million pre-A funding round in September last year from Qiming Venture, the GPU Ventures programme of US chip supplier Nvidia Corp and a consortium of undisclosed investors.
Pony.ai
Founders: James Peng, Lou Tiancheng
Latest funding status: series A
Investors include: Legend Capital, Morningside Venture Capital, IDG Capital Partners, Sequoia Capital.
Progress: open-road test rides in Silicon Valley and Guangzhou, robotaxi services to be introduced by the end of the year.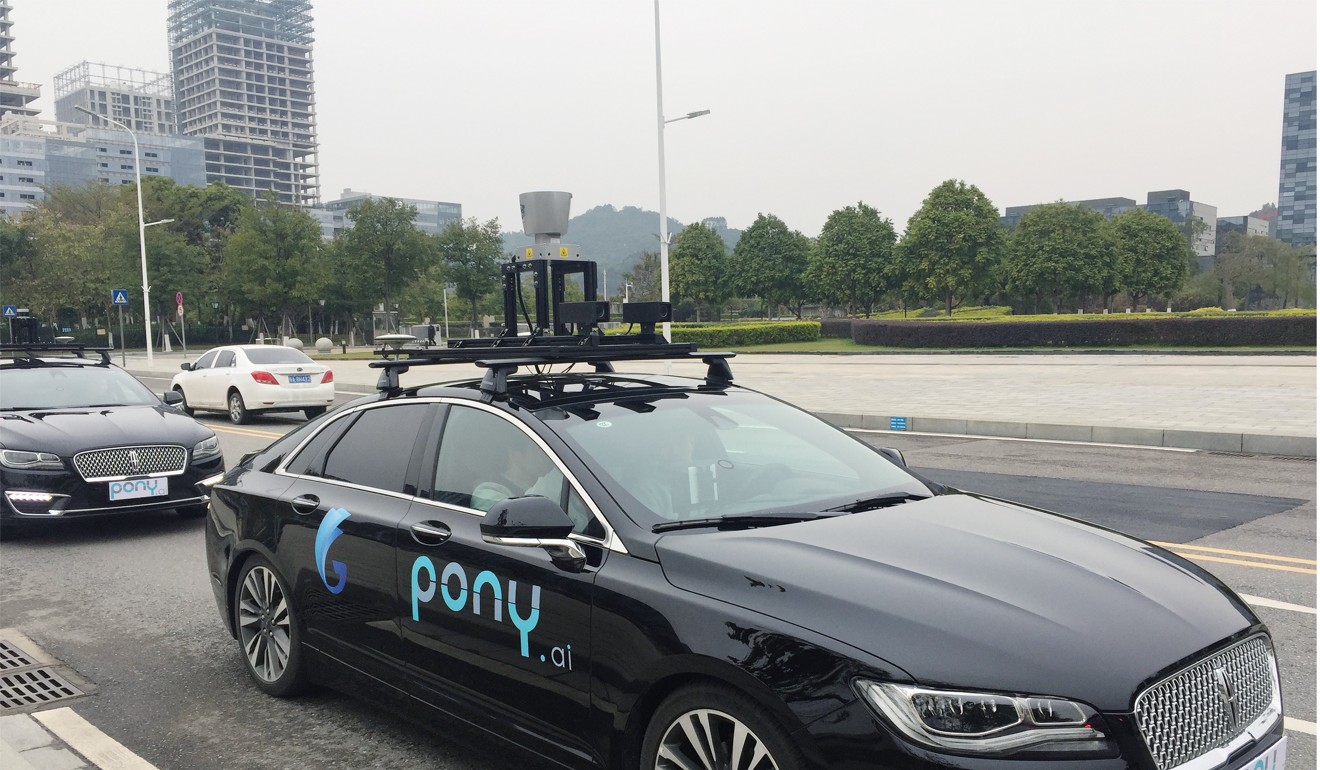 Founded by former Baidu executives and having re-located from Silicon Valley to Guangzhou, Pony.ai launched test rides of its autonomous cars in the city around the same time as JingChi earlier this month.
Pony.ai plans to introduce a fleet of 200 self-driving cars in Guangzhou by the end of the year, where users will be able to hail an autonomous ride through a booking app like Didi or Uber.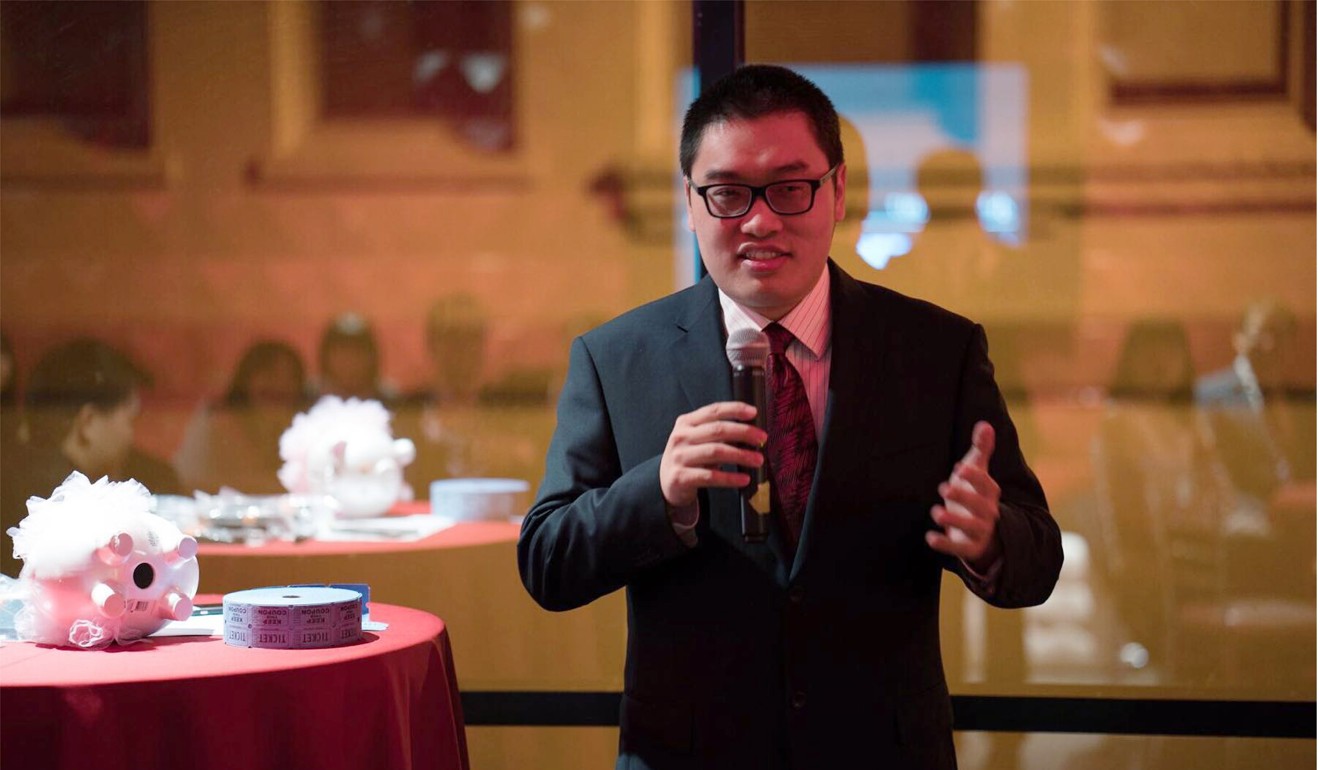 Talent is often said to be the key to autonomous driving, which gives the start-up an edge as it has three of China's top five coders from last year's Topcoder Open, according to Lou Tiancheng, Pony.ai's CTO. The company raised US$112 million from its Series A funding round last month.
Roadstar.ai
Founders: Tong Xianqiao, Zhou Guang, Heng Liang
Latest funding status: angel round
Investors include: Qunqi Partners, Green Pine Capital, Ventech China, Glory Ventures.
Progress: open-road test rides in Silicon Valley, robotaxi services to be rolled out by year-end
The Shenzhen-based company is another artificial intelligence start-up focused on level 4 autonomous driving. 
Roadstar.ai showcased its prototype, powered by its self-driving technologies, at the CES trade show in Las Vegas in January.
The multi-sensor fusion technology it provides can support real-time data analysis of multiple sensors and will become a key solution to go with solid state laser radars that will significantly bring down the cost of autonomous cars, according to CEO Tong Xianqiao.
TuSimple
Founders: Chen Mo, Hou Xiaodi, Hao Jianan
Latest funding status: series C
Investors include: Sina Group, Sina Weibo, Nvidia, Composite Capital, ZP Capital.
Progress: self-driving semi-trucks being tested in Arizona, with commercial hauling operations likely to begin in 2018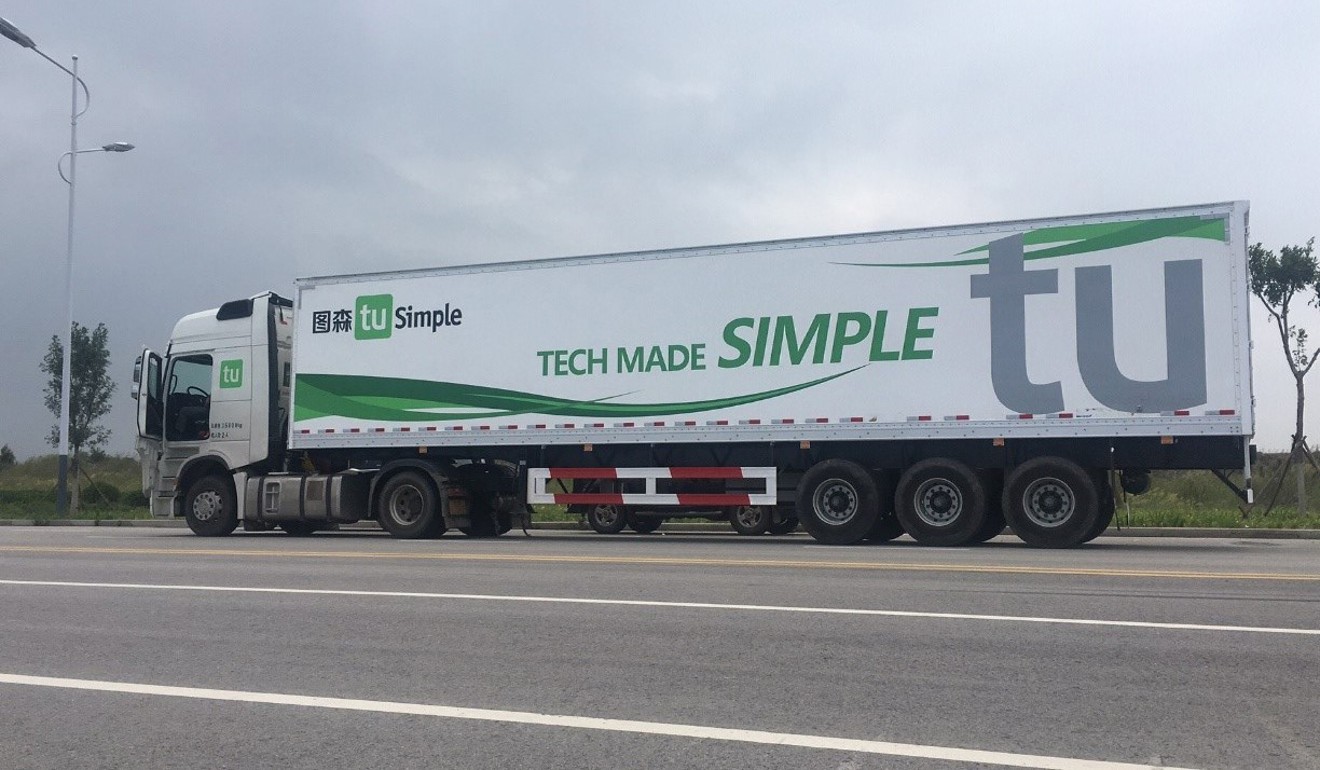 Headquartered in Beijing and San Diego, TuSimple aims to create the world's first commercially viable autonomous truck driving platform, with a goal to "redefine the logistics industry".
The start-up has already begun tests of the system in Arizona and in China, and plans to move to commercial operation of cargo trucks later this year, despite the fact drivers will still sit behind the wheel for safety and legal reasons.