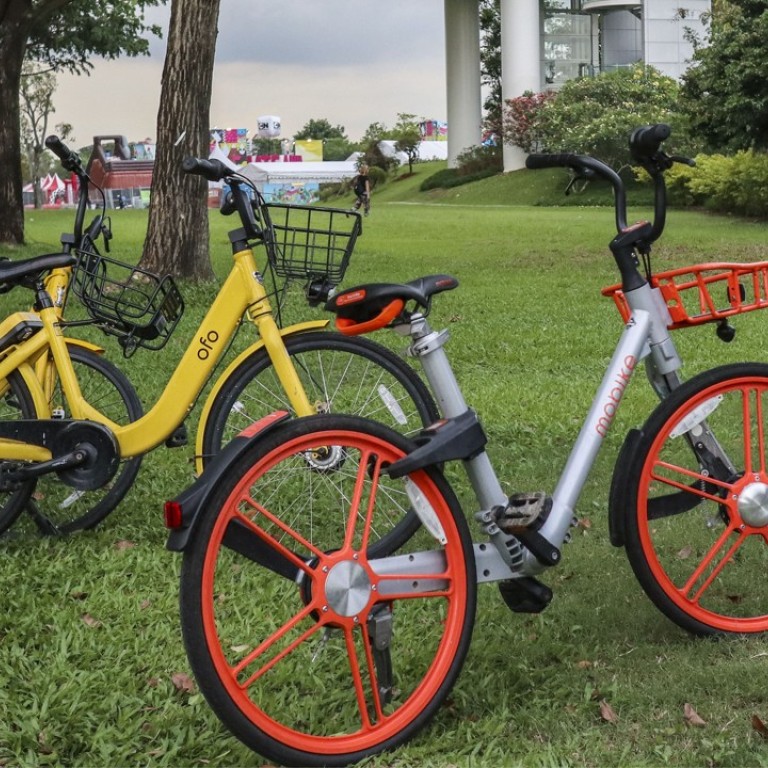 Chinese bike sharing firm Ofo pulls out of Australia and Israel in the wake of stiff competition at home
Ofo, one of China's biggest bike-sharing platforms, is pulling out of Australia and Israel as competition heats up at home with rivals offering deposit-free services in the latest effort to compete in the cash-burning business.
Over the next two months the Beijing-based start-up will wind down operations in the Australian cities of Adelaide and Sydney, including the removal of bikes, according to a company spokesman.
The company will also withdraw from Israel, five months after it launched trial services in the country, its only foothold in the Middle East.
"Our focus now is on priority markets and moving towards profitability," the spokesman said in response to inquiries on Tuesday. "We are communicating with our [overseas] markets about plans moving forward."
A similar exit is happening in Chicago due to regulation, according to a report by the Chicago Tribune. Starting July 1, the city's authorities have required all bikes not in use to be locked to a stationary object like a bike rack, as part of a goal to avoid pavement congestion.
Unlike traditional bike rental services, Ofo along with other Chinese bike-sharing providers operate a "station-free" solution where users do not have to pick up and drop off the bikes at designated locations.
The overseas exits come after Ofo announced a restructuring of its international strategies. The company's founder and chief executive Dai Wei will directly oversee the business to "optimise global team structure" and enhance efficiency, according to a statement last Friday.
"While the overseas market grows rapidly, diverse user habits and demands have also created new challenges for us," Dai said in the statement. "In the new strategic phase, we will further refine our management and provide more differentiated services."
Founded in 2014, Ofo claims a user base of nearly 200 million in China and operations in 20 overseas markets including the US, UK, France and Singapore. In March the company secured US$866 million in a funding round led by Alibaba Group, which surpassed ride-hailing giant Didi Chuxing as Ofo's biggest institutional investor.
Despite the cash injection, escalated competition at home is understood to have played a part in the overseas pull back, as major rivals including Meituan-Dianping-owned Mobike and Ant Financial-backed HelloBike now offer deposit-free services.
Mobike last week said it would drop the requirement for a 299 yuan (US$45) initial deposit for all users, four months after HelloBike waived a similar requirement for users with a score of more than 650 on Sesame credit, a social credit system developed by Alibaba affiliate Ant Financial.
China's bike sharing industry has dwindled from a peak of about 100 players to just a handful in little more than two years as intense competition and heavy operational costs took their toll.
At stake is an industry potentially worth about 24 billion yuan (US$3.8 billion) by 2019, according to market research firm iResearch. Besides rental income, companies saw the bike-sharing business as one that provided access to mobile payment systems, allowed the sale of third-party advertisements, and most importantly amassed data useful for the analysis of consumer patterns.
The sector is expected to see dramatically slower growth this year, as dozens of Chinese cities, including Beijing, Shanghai and Shenzhen, have banned sharing companies from putting more new bikes on streets to avoid further pavement congestion.
Alibaba is the parent company of the South China Morning Post.
This article appeared in the South China Morning Post print edition as: Ofo to cut scale of foreign operations