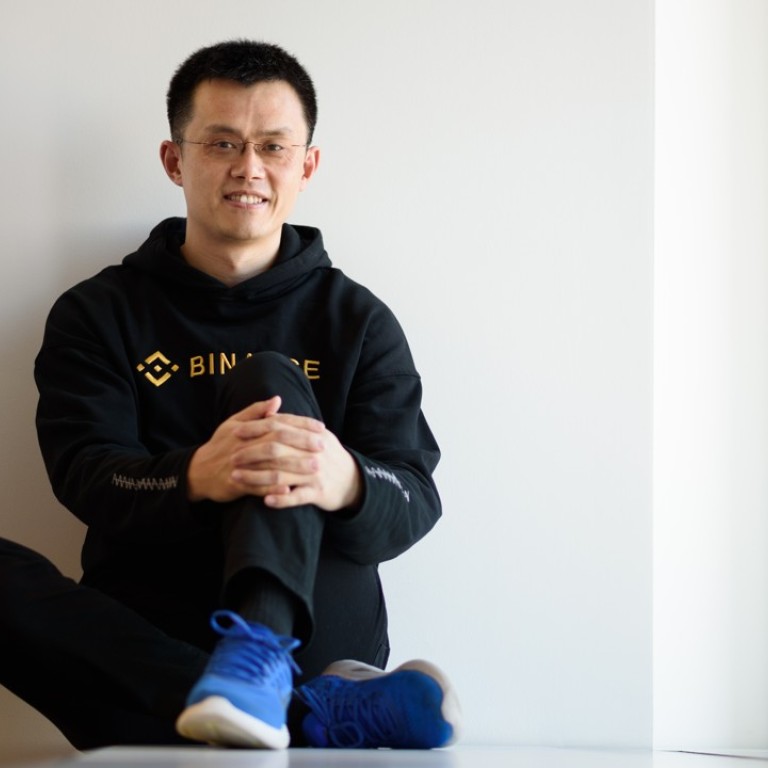 Exclusive
How China's crackdown helped Binance become the world's largest cryptocurrency exchange
Binance founder Zhao Changpeng is playing a game of regulatory arbitrage to grow the world's No 1 cryptocurrency exchange wherever it is welcome
Zhao Changpeng, 41, built the world's biggest cryptocurrency exchange by trading volume in about 165 days by sticking to a simple strategy: expand anywhere, but China.
The meteoric rise of Binance, which was founded in Hong Kong in July last year, was helped in part by China's decision to crack down on domestic cryptocurrency trading, Zhao said in an interview on the sidelines of a conference in Singapore last month.
When China shut down all domestic cryptocurrency exchanges in September last year, Zhao quickly moved the headquarters and servers of Binance to Tokyo, outside the reach of Hong Kong and mainland regulators, and then to other markets, including Singapore and Taiwan.
Chinese operators of cryptocurrency exchanges scrambled to keep up with new regulations on the mainland, which provided Binance with precious time to build up its business, according to Zhao.
Binance claims to have made a profit of US$350 million, mostly from transaction fees, in the six months ended June 30, as it hosted trades of digital tokens from its 10 million users around the world.
Although they do not serve Chinese clients, cryptocurrency exchange operators OKCoin and Huobi, both of which are based in Beijing, currently operate the next two largest trading platforms in the world for bitcoin and other digital currencies.
Outside the mainland's regulatory ambit, Zhao has been more mobile than his peers. During the past month alone, Zhao said he has visited eight countries – including Switzerland and South Korea – to hire new staff, attend industry events and forge deals. He has not travelled back to mainland China since the cryptocurrency crackdown a year ago, he said.
While the Chinese government is ratcheting up its adoption of blockchain, the underlying technology behind cryptocurrencies, Beijing has made clear it does not want people in the country to get involved with cryptocurrency trades amid concerns of financial chaos.
As part of its international business expansion, Binance will launch new trading platforms in 10 markets where users can buy digital tokens with their local currencies. At present, Binance's main platform only supports trades between different cryptocurrencies.
Binance has initially targeted Uganda, Jersey, Liechtenstein, Malta and Singapore for its new trading platforms. Zhao expects these new fiat-to-cryptocurrency exchanges to go live in the next few months.
Last month, Binance teamed up with the Malta Stock Exchange to enable security token trading in the European island nation, according to a report by Malta Today. That followed Binance's acquisition in July of a five per cent stake for an undisclosed amount in Founders Bank, a blockchain-based bank to be launched in Malta, according to a Bloomberg report.
Zhao said he is looking to expand his company's trading platform to cover almost every continent, but ruled out China. Binance has already banned transactions that involve users with Chinese internet protocol addresses.
If a government "doesn't welcome us, we will definitely not go there", said Zhao, adding that Binance has no staff on the mainland. "Wherever our leadership team goes is where our headquarters [is located]."
Drawing from past experience, Zhao said Binance will work with any friendly jurisdiction, no matter how small the market seems. "We are quite passive. Governments typically invite us," he said.
That expansion initiative has come amid efforts by the cryptocurrency industry to achieve mass adoption, despite the ongoing slump in digital currency trading.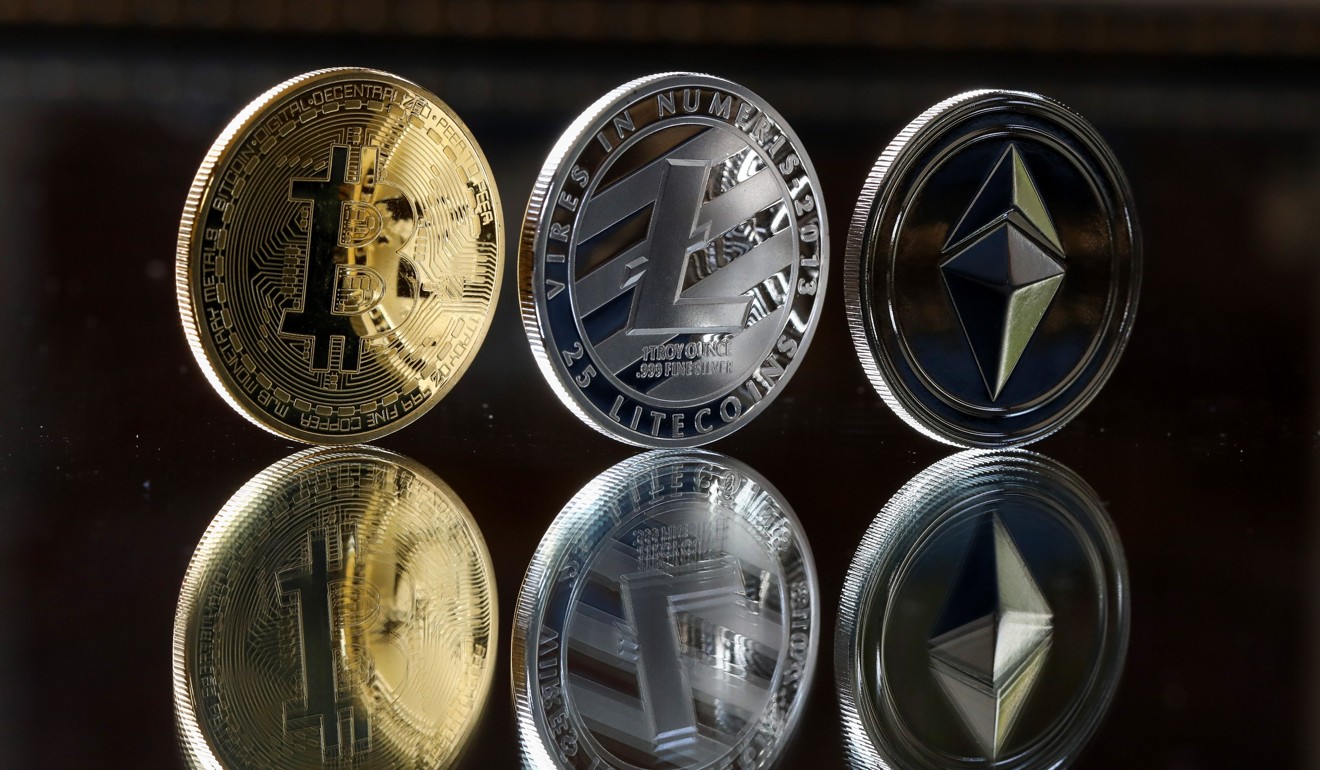 Bitcoin and other cryptocurrencies have ridden a wave of speculation to reach a peak of US$829 billion in total value on January 7, only to shed more than US$600 billion in the past eight months, according to data from CoinMarketCap.
While that has shaken the confidence of many retail investors, news of institutional interest in the industry by the likes of asset management giant BlackRock, as well as a collaboration between New York Stock Exchange owner Intercontinental Exchange, Starbucks and Microsoft on a digital asset platform, means digital currencies have started to engage a wider audience than just the financial fringe.
Commenting on Zhao's expansion strategy, Arianna Simpson, the founder of US-based cryptocurrency hedge fund Autonomous Partners, said: "It's clear that Binance is playing a game of regulatory arbitrage."
"Fiat to crypto on-ramps remain a clear bottleneck in terms of crypto adoption, but being able to offer this type of access is a strong competitive advantage for exchanges – at least, temporarily until others catch up," Simpson said.
At the two-day Consensus: Singapore blockchain and cryptocurrency forum hosted by industry publication CoinDesk last month, Zhao received a welcome befitting a rock star. The audience shouted out his initials "CZ" when he emerged on stage to attend a fireside chat, and at one point, conference organisers considered calling security as he was mobbed by fans offstage. His dress code at the conference was a black T-shirt with the Binance logo.
In the late 1980s, Zhao emigrated to Canada from China with his parents. As a teenager, Zhao supported the family by working at McDonald's, covering night shifts at a service station and washing dishes at a summer fair, where he got the highest pay of C$9 (US$7) per hour, he recalled.
After studying computer science at Montreal's McGill University, Zhao spent eight years in Tokyo and New York, developing trading systems for companies like the Tokyo Stock Exchange and Bloomberg. In 2005, he moved back to China to start his own software business.
Zhao kicked off his career in cryptocurrency in 2013 at the digital wallet company Blockchain.info, and a year later, went on to join OKCoin as its chief technology officer.
He founded Binance after raising US$15 million through an initial coin offering, two months before China declared the novel cryptocurrency-backed crowdfunding method illegal even as it remained supportive of blockchain.
Zhao said it was not possible to say yes to blockchain, but no to cryptocurrencies. "It's just like supporting banks, while not supporting renminbi," he said.
While most exchanges only provided fiat-to-cryptocurrency trading services at the time, Binance targeted what was then the niche market of cryptocurrency-to-cryptocurrency trades. Fourteen months later, Zhao's strategy has proven successful.
"He is like the Jack Ma of cryptocurrency: he came out of nowhere and scaled very fast," said Timothy Tam, a banking veteran who co-founded Hong Kong-based cryptocurrency intelligence platform CoinFi. "Personally, I don't think it's luck because he has a track record of working in the trading space."
Ma is the executive chairman of e-commerce giant Alibaba Group Holding, which is the parent company of the South China Morning Post.
The breakneck growth of Binance has attracted the interest of major investors. Zhao, however, decided that he did not need external money to grow Binance as cryptocurrency prices soared last year.
Still, the current bear market in cryptocurrency trading has affected Binance. Zhao said the firm recorded a US$200 million profit in the first quarter, but only US$150 million in the April to June period. He estimated his personal wealth – of which 99 per cent is held in cryptocurrencies – has probably declined from US$1 billion to US$2 billion in February, when he was put on the cover of Forbes magazine.
Increased regulation of the cryptocurrency industry also looms. While Binance and its peers have been operating with little to no oversight, regulators around the world are gearing up to introduce some order to digital-asset trading platforms amid growing concerns from everything to computer hacking and market manipulation to money laundering.
"There is no incentive for cryptocurrency exchanges to go out of their way to enter markets with poor or no regulations in place," said Joseph Young, a Hong Kong-based analyst and early investor in cryptocurrencies.
The US currently has some of the strictest regulations, while Malta has stood out as a cryptocurrency-friendly jurisdiction when it established the world's first regulatory framework for the sector in July.
Last month, the New York State Attorney-General published a lengthy report naming three exchanges, including Binance, for potentially violating the state's virtual currency rules.
Zhao declined to comment on the report. Earlier this year, Binance exited Japan after Zhao received a letter from authorities warning him against operating in the country without a licence.
Despite challenges, Zhao said there was still room for the industry to grow by at least "a thousand times". His view differs from that of other cryptocurrency industry leaders like ethereum creator Vitalik Buterin, who recently warned that the exponential growth in cryptocurrency is nowhere to be found again.
Zhao said if he was not optimistic, he would not have opened a cryptocurrency exchange to begin with. "This isn't a job for me," he said. "It's very meaningful to me, and has become the only thing I do."