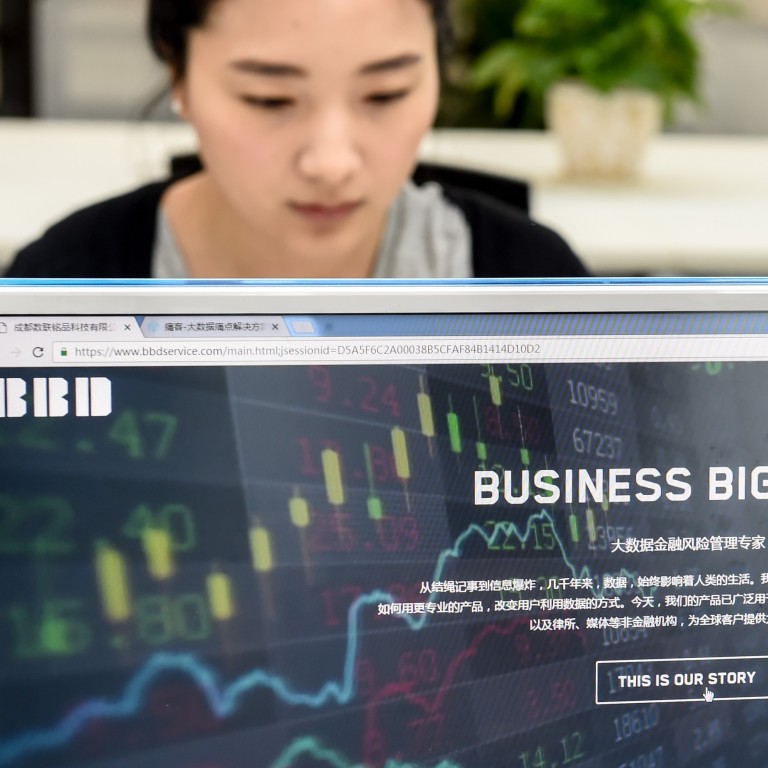 China's work ethic stretches beyond '996' as tech companies feel the impact of slowdown
The number of venture capital deals in China fell 25 per cent year on year to 713 in the fourth quarter of last year
For Keith Ding, who works for a big Chinese tech company, the country's infamous "996" work culture – where employees are expected to be in the office from 9am to 9pm, six days a week – is not going away any time soon.
"Staying [at work] till 10pm is the new norm. It has become the busiest hour to call for a taxi because so many others are trying to hail a ride at same time," says the 30-year-old Shenzhen-based project manager. "Voluntary overtime on weekends is also now common as most [of us] choose to work at least one day from home."
Clocking up long hours has long been an unwritten rule in China – a way to demonstrate work ethic and prove your job dedication.
"The bosses in the company work even longer than 996 hours. How am I supposed to leave if my team leader is still there?" Ding says. "Besides, we are always overloaded with multiple tasks that I can never finish unless I work overtime or on weekends."
The hiring freeze and lay-offs now spreading through China's tech industry might make the situation even worse, he believes. "It is tacit belief across the company that people need work even harder just to keep their jobs."
The grim realisation for many of China's tech workers comes as the world's second largest economy is growing at its slowest pace in nearly three decades, putting a damper on fundraising activities and the tech boom.
The days of rampant job hopping for higher pay look to be over as companies of all sizes trim headcounts and hunker down for tougher times. Competition for job vacancies is intensifying with an average applicants-to-jobs ratio of 32 to 1, according to a talent supply and demand report released by job site Zhaopin earlier this month.
Internet and e-commerce companies still have the most job openings, but hiring in the sector is down 15 per cent from a year earlier.
The slowdown has also contributed to lower valuations for Chinese start-ups and a shrinking pool of venture capital funds. The number of venture capital deals in China fell 25 per cent year on year to 713 in the fourth quarter of 2018, while funding fell 12 per cent to US$18.3 billion, according to market research firm Preqin.
"Entrepreneurs [in China] have had it too easy raising gigantic billion-dollar rounds of capital and multibillions in valuation," Alibaba Group Holding executive vice-chairman Joseph Tsai said at a forum last week. He expects valuations in the private tech market to undergo a "healthy correction" in the next six to nine months.
The debate over long working hours was reignited after Zhu Ning, founder and chief executive of Hangzhou-based e-commerce firm Youzan, called on all employees to embrace the 996 work culture. His comments, made on WeChat under the pen name of Bai Ya, went viral over the weekend.
"If you feel no pressure working at a company, you should leave for your employer is dying; if you feel no pressure at your department, then you should request a transfer for your department is about to cease existence," he wrote.
Zhu says the human resources department will inform every new job applicant that working at Youzan involves "huge pressure, where many have already treated long work hours as a habit and can't really tell work and life apart".
"If we coax you into it and you end up finding out that's not what you want. [it will be a waste of time and cost for both sides]," he added.
When reached by phone, an employee at Youzan's Hong Kong office declined to put a call through to the chief executive's office for comment.
In his post, Zhu also expressed admiration for the work culture at Huawei Technologies, recounting a story about its founder Ren Zhengfei, who, according to Zhu, once told an employee who was quitting for family reasons, "Why resign? You can get a divorce".
Huawei did not immediately respond to an emailed inquiry for comment.
The Youzan chief executive said that while he did not expect people to divorce for the sake of their job, he does admire Huawei for hiring people with shared values.
Youzan is not the only Chinese company to challenge its staff to do better as China's economy shifts into low gear. "Only when the year grows cold do we see the qualities of the pine and the cypress," Baidu chief executive Robin Li Yanhong wrote in a letter to employees on the first working day of the year.
Some Chinese entrepreneurs still believe that success depends on long working hours and scrimping on employee benefits, according to Liu Guohong, a director at Shenzhen-based think tank China Development Institute.
"Long working hours and shrinking benefits at some Chinese technology start-ups could be a reflection of the current chilling economic environment," he said. "It is not necessary for all Chinese companies to learn from Huawei's highly intense working culture. Huawei is successful but it is not the only mode that has succeeded in the world."
One factor driving the 996 culture in start-ups is the prospect of a huge payoff from an initial public offering, where "the founder as well as the employees will be financially better off", said Ouyang Liangyi, an associate professor of Peking University HSBC Business School.
"For some start-ups, 996 might be inevitable as they need to launch products as fast as possible to compete with rivals or they will lose their golden opportunities. But it does not mean all companies should consider 996, especially those mature and well-developed ones," he says.
For Ding, the Shenzhen tech worker, it may not be that bad after all.
"Though I feel mentally and physically tired all the time, we are paid better than most others in the industry, so we don't deserve to complain about longer working hours," he says.
He may have spoken too soon. A joke circulating on Chinese social media refers to a new work ethic – "007", that is "00.00am to 00.00pm", seven days a week.