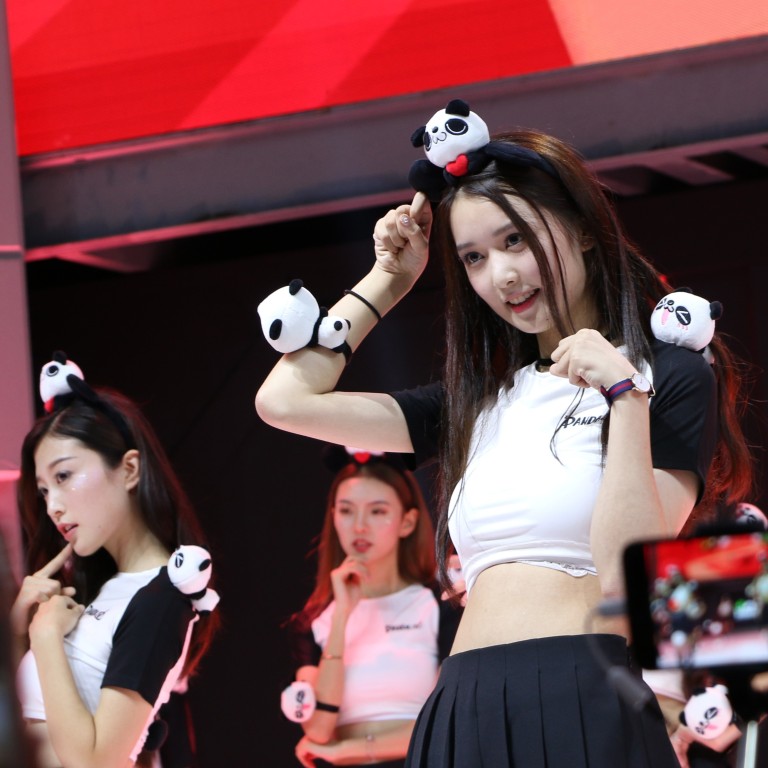 Panda TV's demise makes way for gaming giant Tencent to dominate live streaming too
China is home to the world's biggest live streaming user base, with industry revenue expected to grow to US$16.5 billion by 2022 from 2017's US$5.5 billion
Last August, Wang Sicong showed up on his live streaming network Panda TV to play a game of League of Legends for his e-sports team. The flamboyant son of Wang Jianlin, one of China's richest men, did not do great, but his team won. The professional match ended up getting a peak of 50 million concurrent viewers, according to Panda, setting a record for the platform.
To give some context, the record for an individual's live stream on US-based Twitch was 628,000 concurrent viewers, when Fortnite pro Ninja played alongside rap star Drake in March last year.
It took less than a year for Panda to go from peak to bottom. Last month, the company officially shut down its server after failing to raise fresh funds to keep operations going in a cash-burning industry. The decision, first announced on March 8, came amid reports that Wang's company would file for bankruptcy and dismiss its 500-strong workforce, mostly based in Beijing's Wangjing tech hub.
By the end of last year, Panda TV still ranked as China's No 3 game streaming network in terms of daily active users, trailing Tencent Holdings-backed Huya and Douyu, according to data firm Jiguang. Back in October, Panda TV chief operating officer Zhang Juyuan floated the idea of an initial public offering, after the company raised about US$150 million in its last funding round in 2017.
After Panda TV's fall, game streaming in China is now dominated by Tencent, which also controls many other aspects of the country's video games industry. In addition to backing Douyu and Huya, the Shenzhen-based internet giant made another bet in 2016 with its own streaming platform eGame, which ranked just behind Panda TV in terms of daily active users in December, according to research firm Jiguang.
"Content and streamers are keys for live-streaming platforms, and that's why Tencent could quickly step in and take the lead," said Turian Tan, a Beijing-based market analyst with research firm IDC.
The rapid fall of Panda TV serves as a cautionary tale for entrepreneurs and investors in China's once red-hot live streaming industry, which in recent years has seen a growth slowdown, market consolidation, and challenges from the rising popularity of short video apps.
China is home to the world's biggest live streaming user base, with industry revenue expected to grow to US$16.5 billion by 2022 from 2017's US$5.5 billion, according to figures cited by Huya's filing to the New York Stock Exchange.
Panda TV did not immediately respond to a request for comment sent to an email listed on its website.
Founded in late 2015, Panda TV came about during what was known locally as the "1,000 Streaming War". Huya and Douyu had already gained attention among Chinese gamers after operating for more than a year, but Panda stood out thanks to its celebrity founder.
Dubbed "China's national husband," Wang, 31, is known for his flamboyant lifestyle and lavish display of wealth, including one photo showing his pet husky wearing two gold Apple Watches. In 2009, Wang founded venture capital firm Prometheus with an initial 500 million yuan (US$74 million) from his father, founder of the property titan Dalian Wanda Group.
An avid e-sports fan, in 2011 Wang junior bought a top Chinese e-sports club and rebranded it Invictus Gaming (IG). In December, IG claimed the first League of Legends World Championship for China and won hearts on the country's internet. A photo of Wang stuffing his face with a hot dog at the final was turned into online memes – and most recently was the inspiration for a dwarf-like creature in the LoL game itself.
At its peak, Panda TV attracted a long list of top streamers in games like LoL and Hearthstone, all taking home generous paychecks. Wang's connection, meanwhile, helped Panda TV book streaming sessions with pop stars, including Taiwanese singer Jay Chou and Singapore's JJ Lin. As part of its move to expand beyond gaming, Panda TV also went on to produce variety shows attended by celebrity guests including Wang himself.
These were expensive promotions. After failing to inject outside money since the 2017 funding, Panda TV hit a cash crunch because of high bandwidth costs and rising salaries for streamers, despite the platform grossing tens of millions of yuan every day, according to a message posted on the employee's WeChat group by chief operating officer Zhang shortly before Panda TV's closure.
A former Panda TV employee, who declined to be identified after losing her job, confirmed Zhang's message at the time.
Since late last year many high-profile streamers have fled Panda TV to join its two bigger rivals, with some complaining about not being paid for months. One of them, Liu Mou – better known by his online identity PDD – sued Panda for breach of contract in a case that is still pending.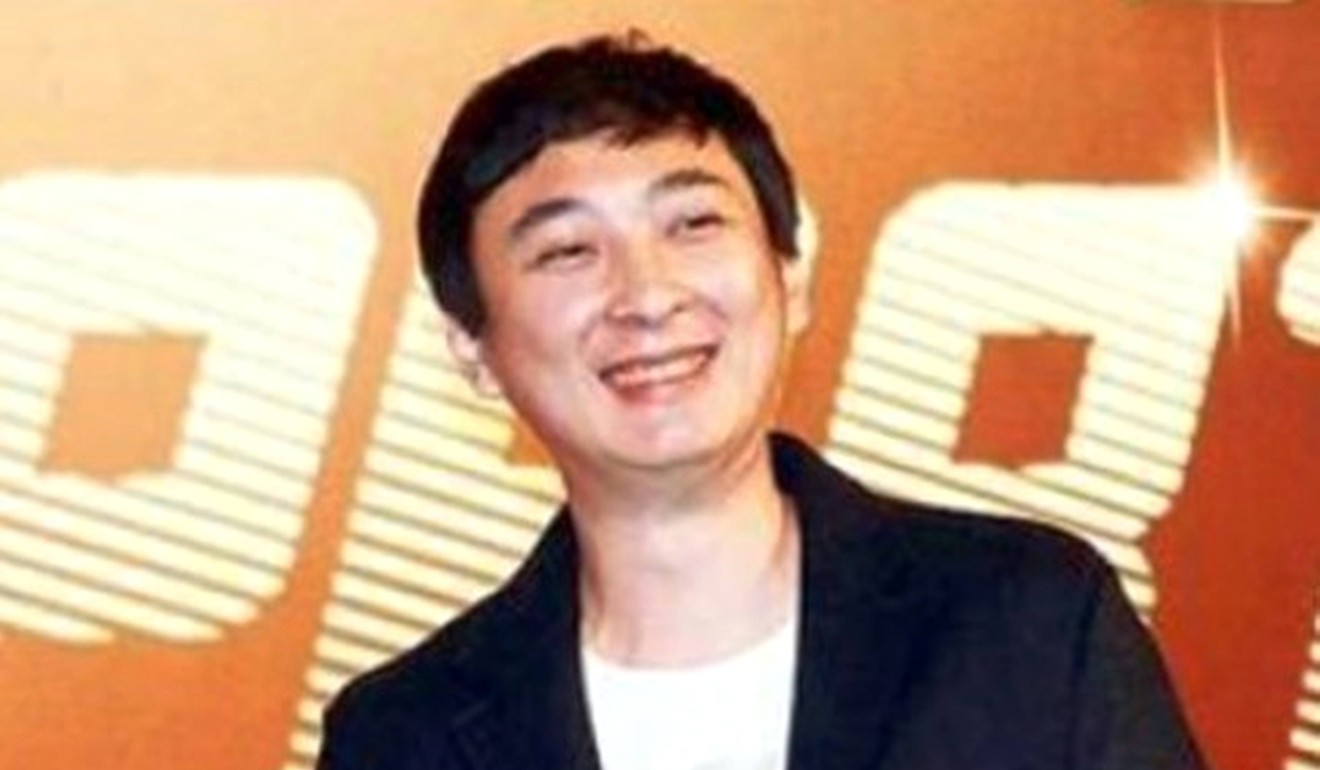 Wang's own IG is the latest to flee, with a debut earlier this month on Douyu, billed by the network as "Legend Comes". In less than a week, each of the six IG members has already garnered hundreds of thousands of followers in their new channels on Douyu. "I downloaded Douyu specifically for you," one viewer wrote to one of them.
Live-streaming platforms in China derive most of their revenue from the sale of virtual gifts to viewers, who buy everything from virtual cucumbers to yachts as tips for their favourite streamers. With 4.8 million paying users, New York-listed Huya, for example, recorded US$14.5 million in net profit for 2018's fourth quarter, up 19 times year on year. But not everyone is making money. Before Panda TV's closure, the fierce competition had already killed smaller players like Shanghai-based Quanmin TV.
Viral short video apps like ByteDance's Douyin, whose overseas version is known as TikTok, are another worry for the live streaming platforms. In the 12 months ended December, China's short video apps saw market penetration jump from 35 per cent to 62 per cent – meaning among 100 Chinese smartphone users, 62 of them had installed such an app, according to Jiguang. During the same period, the penetration rate for live streaming apps remained at around 19 per cent.
"Players in the industry should always focus on what they have in their pockets and manage to enhance market exposure, which brings in users, revenue and capital. The ones who can provide exclusive gaming content will have an advantage in standing out in the race," according to IDC's Tan.
Wang was the largest shareholder in Panda TV with a 40 per cent stake, followed by Beijing-based software company Qihoo 360 with 19 per cent, according to company registration information.