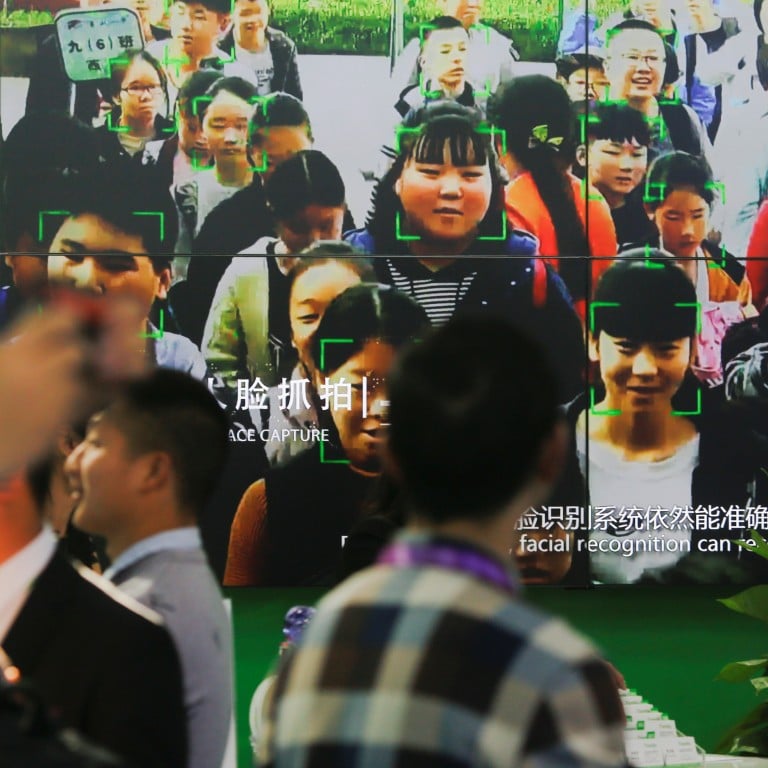 DeepGlint: the Chinese AI firm that helped police catch a criminal who had been on the run for 20 years
Company says its system – inspired by structure of human eye – can capture images of, and identify, individuals and vehicles as far away as 50 metres
Trying to find a criminal on the run among 1.4 billion people is a perennial challenge for China's law enforcement agencies.
Recently a cluster of AI-enabled facial recognition technology companies have emerged in China to lend a helping hand though. Beijing-based DeepGlint Technology is one of them and even helped police authorities track down a criminal who had been evading justice for 20 years.
Sequoia-backed DeepGlint specialises in the field of computer vision, which involves the automatic extraction, analysis and understanding of useful information from a single image or sequence of images.
The company says its system – inspired by the structure of the human eye – can capture images of, and identify, individuals and vehicles as far away as 50 metres, alerting authorities if there is suspicious activity. Its 3D image analysis and pattern recognition technology has led to the arrest of 100 suspects, it says.
More controversially, perhaps, its technology has also been used to identify targets in the Xinjiang autonomous region where the government has been accused of locking up more than a million mainly Uygur Muslims in mass internment camps to prevent what it calls terrorist activities. According to information on its website, DeepGlint developed a joint lab with Urumqi police in April 2018.
DeepGlint joins a host of other facial recognition tech companies such as SenseTime Group, Yitu Technology and Megvii competing to help authorities fight crime, maintain public order and improve health (through scans and AI diagnostics). China's growing deployment of surveillance technology is attracting some criticism though, and only last week a report by Human Rights Watch revealed details of a
mobile app
being used by police in Xinjiang to identify target groups.
DeepGlint did not respond to a request for comment on issues raised in this story.
Research firm IHS Markit estimated that China had 176 million surveillance cameras in public and private areas in 2017, compared to only 50 million cameras in the US. It expects about 450 million new cameras to be shipped to the Chinese market by the end of 2020.
Aside from public security, DeepGlint is also exploring the application of its technology in driverless vehicles as well as robotic and smart medical systems. Hyundai Motor Group announced an investment of US$4.9 million in the firm in March – its first in a foreign start-up.
The Hyundai investment ended two years of radio silence for DeepGlint after former chief executive officer He Bofei left the company in 2017 and as rivals in the AI arena racked up several successful funding rounds.
"A change of CEO is always dangerous, and it had a negative impact [initially] on the company," said Zhao Yong, current CEO of DeepGlint in an interview earlier this year with local media title AI Caijing.com. "There have been big changes to company staffing, products as well as our culture in the past two years, but this fact proves our transition is correct."
In the interview, Zhao said company revenue had increased five times in 2017 and sevenfold in 2018 and that DeepGlint turned a profit last year. One of its analysis devices for banks has achieved sales of over 100 million yuan (US$14.9 million yuan), he added.
"The company has been a no-show in many events because we've been focused on the application of technologies to different industries," said Zhao in the interview. "DeepGlint had strong technologies before 2016 but was weak in products and sales. The company was very active in promotion and marketing previously … but I think that marketing and public relations need to be based on the real business and products."
Zhao said he was persuaded by Chinese venture capitalist Xu Xiaoping to return to China to co-establish DeepGlint in 2013, after working as an engineer at Google in the US after graduating from Brown University.
DeepGlint has received investments from Xu's ZhenFund and Ceyuan Ventures as well as Microsoft Accelerator Beijing in 2013. The company raised US$17 million in its Series A from Sequoia Capital in June 2014, according to Crunchbase data.