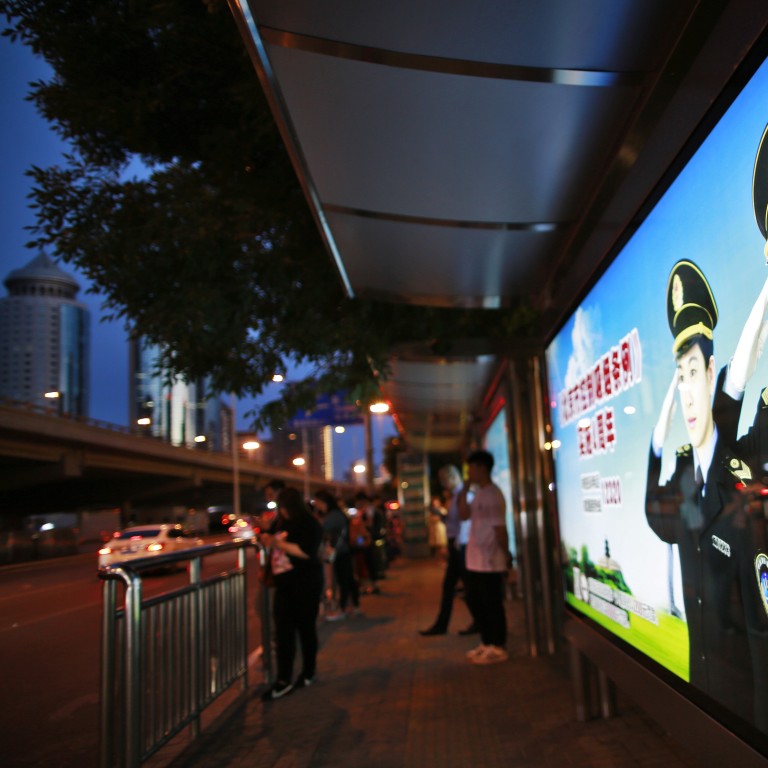 What you need to know about Meiya Pico, China's low-profile forensics champion named in data privacy scandal
Meiya claims a 40 per cent share of the digital forensics market in mainland China
Net profit was US$44 million last year, five times more than in 2011
Most people in China had not heard of Xiamen Meiya Pico Information Co – until it caught the attention of officials in the Trump administration and subsequently was named in a data privacy scandal.
The 20-year-old company based in China's coastal province of Fujian is believed to be linked to a spy app used by Chinese police to extract data from citizens' smartphones during random street checks, according to a recent Financial Times report. The app known as MFSocket provides access to images and audio files, location data, call logs, messages and the phone's calendar and contacts, including those used in the messaging app Telegram, French security researcher Baptiste Robert said after conducting research into the app.
When reached by the South China Morning Post last week, Robert said his research into MFsocket, which was based on the information available on the internet, showed that Meiya Pico's name was on the certificate used when signing the app. Meiya Pico did not respond to a request for comment.
Meiya Pico received global attention after Bloomberg reported in May that the Trump administration was considering adding the company, as well as four other Chinese surveillance tech companies, on its trade blacklist over concerns about their role in helping Beijing repress minority Uygurs in China's west. The latest concern is that the app developed by Meiya Pico is now being used outside Xinjiang as part of China's so-called surveillance state after several Chinese netizens complained on social media about the police installing MFSocket on their smartphones.
A Chinese internet user complained on the country's biggest search engine Baidu, asking advice in a Q&A forum after a police officer installed MFSocket on his smartphone during a routine traffic stop. Another user in the same forum asked about the function of the app after he found the software on his phone.
Meiya Pico's eight-year-old online store on Taobao marketplace, one of China's largest e-commerce platforms, has only 700 followers compared to more than 10 million for Apple's six-year-old store on the site.
Starting out as a computer sales firm two decades ago, the company has transformed into a digital forensics and information security specialist. The computer sales business came about from personal interest, 49-year-old company co-founder Teng Da said in an interview with Chinese media Caijing early last year. Born in 1970, Teng grew up in Xiamen, a city on China's southeast coast, and has been passionate about electronics since childhood.
"I do not attribute my interest in electronics to my talent but to the influence of my father," Teng said. "He always feels excited about new things … He bought me an Apple computer in my middle-school days [in the early 1980s] when most Chinese people didn't know about computers."
Graduating from the electronic engineering department of Xiamen University in 1992, Teng worked as an engineer in a local electronics company for seven years where he gained experience in computer assembly and sales. Computer sales was a profitable venture in China in the late 1990s because the government departments and private organisations were keen to embrace computer technology, even though most users did not know how to fully take advantage of the functions.
Teng stepped in to fill that void and established Meiya in 1999 with financial backing from his father, who ran a medical electronic instruments factory at the time, according to Caixin.
Soon after the company began to make products for digital forensics and information security and in 2008 it won a contract to provide data security for the Beijing Olympics, a turning point for Teng.
Fast forward to today and Meiya Pico has become China's largest provider of digital forensics, serving law-enforcement and government organisations all around the world, according to information on its website.
"Protecting information has become increasingly necessary, of which crime monitoring and post-crime investigations are of great importance," Teng told state media China Daily in a 2018 interview.
Meiya Pico is also moving into advanced technologies such as big data, artificial intelligence, AI and cloud computing to seek new growth engines. AI is seen as a key technology, according to last year's annual report, and Meiya has built a public AI platform to cooperate with research associations and colleges on advancing its technologies.
Meiya claims a 40 per cent share of the digital forensics market in mainland China, benefiting from a surge in demand for products and services aimed at identifying and extracting evidence from computer hard drives and mobile phones as the country steps up law enforcement, crime prevention and internet clean-up measures. Net profit reached 303 million yuan (US$44 million) in 2018, up from 62 million yuan in 2011 when the company listed on the Shenzhen Stock Exchange.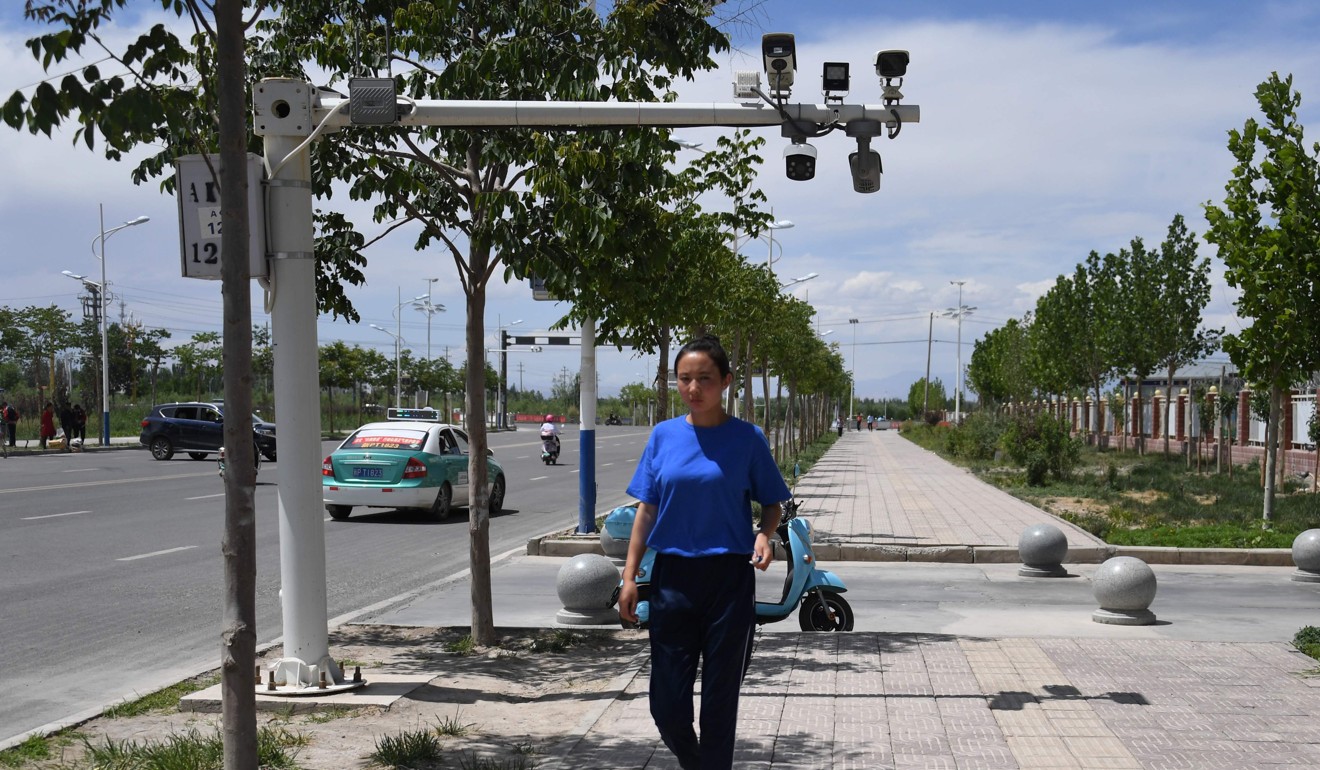 Meiya's products cover the investigation process, including field investigations, evidence gathering, data recovery, digital analysis, password recovery and related areas, according to information on its website. Customers include police departments, public prosecutors, the customs department and China's public cyberspace administration. The company says it has more than 1,600 senior employees and 24 branch offices in China. However, overseas sales are less than 1 per cent of total revenue, with clients in Hong Kong, Southeast Asia, Korea, India and Europe, according to the company.
Its rapid development and leading position in the digital forensics also caught the eye of China's biggest state-owned investment holding company. In early April, Meiya Pico's controlling shareholders, including Teng Da and his mother Guo Yongfang, sold 15.79 per cent of the company's shares to SDIC Intelligence, a unit of State Development & Investment Corporation (SDIC).
It is unclear how its new status as a state-affiliated company will be seen by the Trump administration as it considers whether to add Meiya to the entity list, which would effectively bar the Chinese company from buying US technology. However, in May the company issued a statement to the Shenzhen Stock Exchange saying: "Most of the company's software products are self-developed … and most components for hardware products are replaceable and mainly provided by Chinese producers."