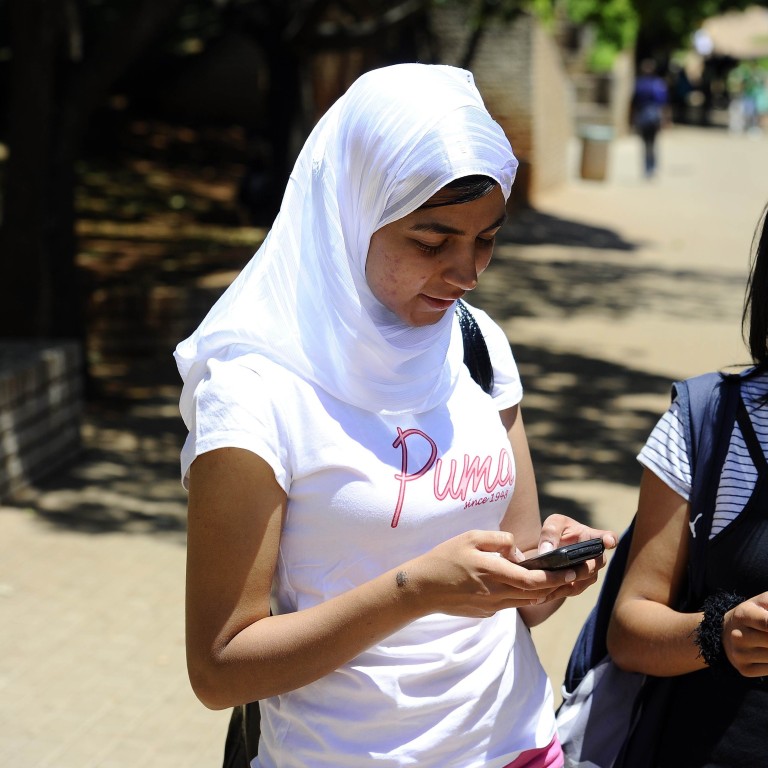 How China's Simi Mobile is conquering Africa, one country at a time
Budget phone maker Simi Mobile recorded total revenue of US$39 million in 2018
In the first quarter of this year, Africa's smartphone shipments declined 7.1 per cent quarter on quarter but were up 5.6 per cent year on year to 21.5 million units
When Ares Chow Yuqing decided to strike out on his own after working 10 years at a number of domestic Chinese mobile phone suppliers, he looked to a country few of his fellow entrepreneurs would ever think of going: Ethiopia
In 2013 Chow established his new business in the northern African country, where he began importing and selling semi-knocked down (SKD) kits for smartphones. When the government introduced a rule restricting the sale of imported phones, Chow turned a potential set back into an opportunity.
"Ethiopia has the second largest population in Africa, and most importantly, it set a threshold which required locally established factory to sell [smartphones] in the country," Chow, CEO of Simi Mobile, said in an interview at the company's Shenzhen headquarters.
Chow's decision to establish a local factory in Ethiopia came around the same time that smartphone consumption was exploding in China, with domestic brands like Xiaomi, Oppo, Vivo and Huawei starting to dominate the market. Hundreds of knock-off phone brands, mostly from Shenzhen where Chow established Simi, also mushroomed to tap demand from users who wanted a mobile phone but were strapped for cash.
The decision by the Ethiopian government effectively blocked the hundreds of cheap Chinese-made knock-off phone brands that were eyeing the same market as Chow, enabling Simi to compete with fewer rivals by selling products produced by its own factory.
Chow, 40, is the controlling shareholder of Simi with 70 per cent of the equity while Qian Kejun, a Chinese investor with knowledge of the African market, owns the remaining 30 per cent.
Africa has long been a battleground among Chinese smartphone brands, which together control 53 per cent of the market. "Chinese brands do not have a negative association and are quite welcomed in the African market," said Nabila Popal, IDC's senior research manager for the Middle East, Africa and Turkey. "In most African countries the disposable income is very low, therefore they are price conscious markets as opposed to brand conscious."
In the feature phone segment, Shenzhen-based Transsion is No 1 on the continent with a unit market share of 58.7 per cent, followed by Nokia with a 9.6 per cent share. Founded in 2006, Transsion is believed to be the first brand to provide dual and even four-sim-card phones in Africa where local consumers commonly juggle several sim cards to avoid high call charges from some telecom operators.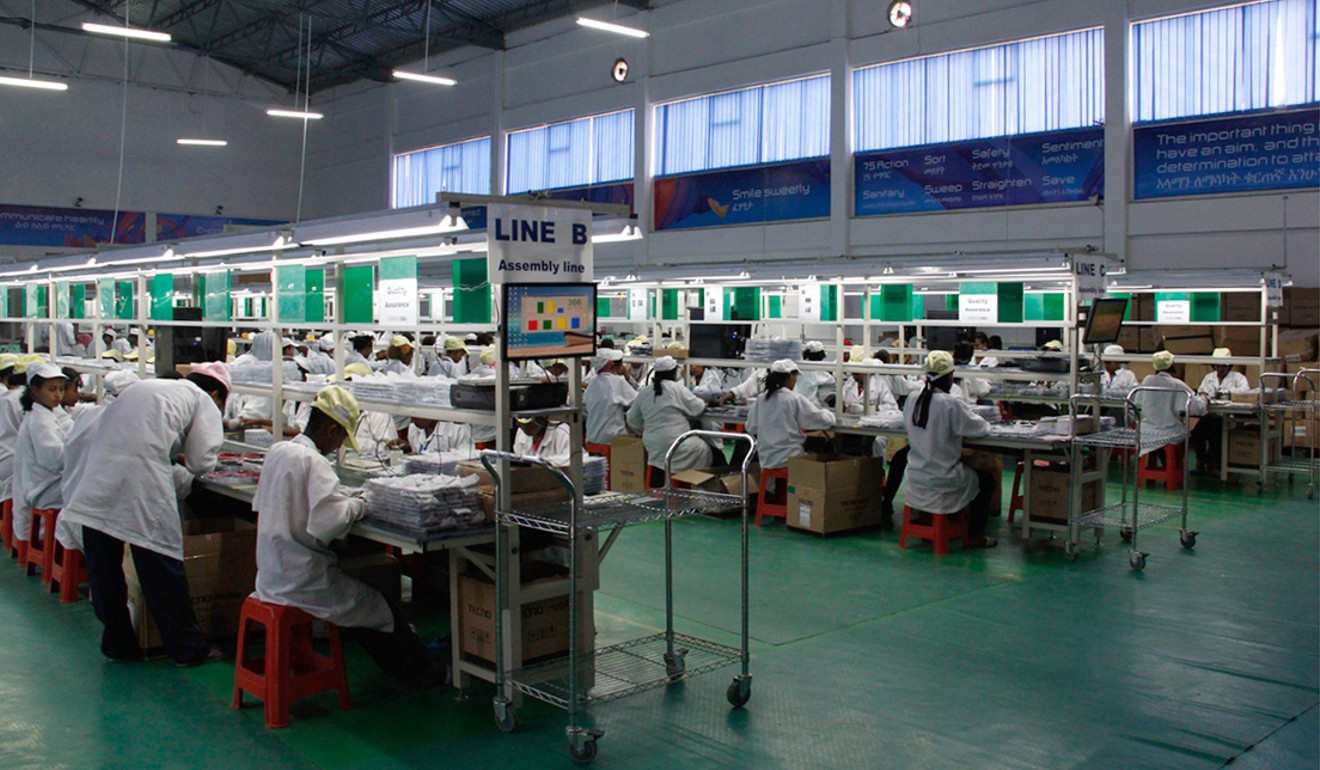 In the smartphone segment, Transsion, Samsung Electronics and Huawei Technologies dominate with respective unit market shares of 34.3 per cent, 22.6 per cent and 9.9 per cent, according to IDC, which noted that 60 per cent of the 215.3 million mobile phones shipped in Africa last year were budget-priced models. Even in the higher priced smartphone segment, more than 70 per cent of the sales are for devices in the sub-US$150 price bracket.
In the first quarter of this year Africa's smartphone shipments declined 7.1 per cent quarter on quarter but were up 5.6 per cent year on year to 21.5 million units, according to IDC. Although the share of smartphones is slowly growing, feature phones still constitute a significant 59.9 per cent of the total mobile phone market due to their relative affordability and durability.
"Cheap price, long battery life, and strong signal are the three factors African consumers consider when buying a handset," Chow said. Simi's nearly two-dozen feature phone handsets are priced between US$10 to US$20, while its smartphones are mostly sold below US$50 and are already on sale in Ethiopia, Uganda, Cameroon, and will soon be available in more African countries.
The transition from feature phones to smartphones on the continent is driven by the availability of affordable models, the growing ecosystem of refurbished devices, and increasing internet penetration, said Karn Chauhan, a Counterpoint research analyst.
"In the larger African countries, like Nigeria and Kenya, smartphones remain the primary medium to access internet services. There is also the increasing popularity of the mobile money ecosystem, which is driving further smartphone adoption," Chauhan said.
Nonetheless, feature phones and entry-level smartphones are still a big market but not all brands can successfully target this segment because building a robust distribution channel in Africa is still a challenge, according to Counterpoint. "It needs a deeper understanding of the geography, deep investments and strong relations with the retail partners," Chauhan said.
Simi is expanding production to more African countries, with its international affiliate Engo Holdings announcing in July the establishment of a manufacturing plant in Namanve, Uganda's flagship industrial estate, to assemble mobile phones and laptop computers. The Chinese firm also announced it would invest US$15 million over five years to increase the production capacity to 1 million phones per year.
Chow declined to break down sales figures for his feature phones and smartphones shipped in Africa, the only market the company is operating in for now. However, Simi's total revenue in 2018 was 270 million yuan (US$39 million) and that could double after its Uganda plant starts operations, according to the CEO.
He believes that close cooperation with governments and state-backed enterprises is key for the Chinese company to establish a firm foothold in Africa, given that the continent's economies and social stability are relatively backward compared to developed regions.
For example, the groundbreaking ceremony for Engo's Uganda project was presided over by State Minister for Investment Evelyn Anite and Minister of Information, Communication and Technology (ICT) Frank Tumwebaze. Simi is also working closely with state-backed telecom operators in Ethiopia and state-owned firms in Cameroon to facilitate endorsements of its handset brand.
Chow's strategy is a wise one, according to analysts, because of the tendency of African governments to abruptly make changes that can raise import taxes or restrict imports, which can have a major negative impact on the mobile phone industry. An example came in the first quarter of this year when Nigeria imposed a three-week embargo on Chinese mobile phones imports, which was a contributing factor in the slowdown of Africa's quarter on quarter sales growth.
"The African market is like China 30 years ago and the power of the government should not be overlooked. We need to ensure our safety first to get a foothold in these countries, and working closely with the government and state-backed enterprises plays an important role for us," Chow said.