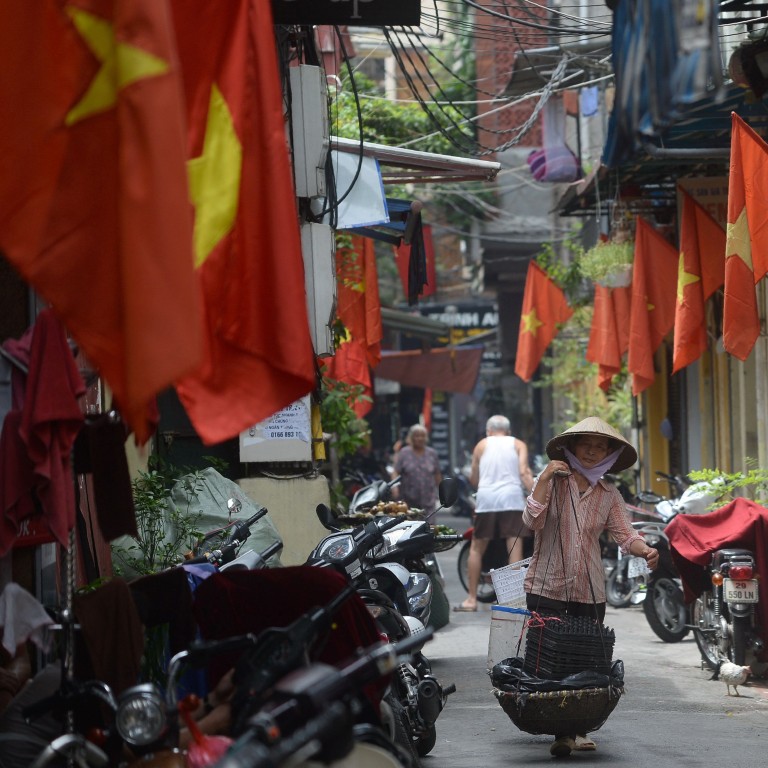 Vietnam's Luxstay has ambitions to take on Airbnb
Luxstay strives to capitalise on its understanding of local home-sharing market to challenge Airbnb.
After Steven Nguyen sold Netlink Online Communications in 2017, an ad tech start-up he'd established a decade earlier, he set his sights on building the next tech unicorn for Vietnam.
Malaysia had Grab, Indonesia had Gojek and Traveloka, while Vietnam had yet to produce another tech unicorn besides VNG. "Grab's success in the Southeast Asian market showed us that local players can compete and win," Nguyen told the judges on the Vietnamese version of a popular show for entrepreneurs, Shark Tank.
It still has a long way to go, but his two-year-old start-up Luxstay created a lot of buzz in Vietnam as it looks to challenge Airbnb – the global household name in home-sharing – at least, for now, in Vietnam.
Founded in 2017, Luxstay is an online short-term rental platform and hospitality service, connecting customers looking to rent a property with the property owners. A wide range of accommodation – from flats, villas, entire houses to studios – is available for those looking to stay in some of Vietnam's top holiday destinations. Currently, Luxstay claims it has about 15,000 listings, with about 20,000 bookings monthly and a monthly growth rate of 20 per cent. Airbnb does not have an official presence in Vietnam but started offering home rental services online since 2015. According to a recent report on Vietnam's home-sharing market by local tourism consulting company Outbox Consulting, Airbnb currently has about 40,000 listings in the country.
Nguyen said while Airbnb primarily focuses on meeting the demand of foreign travellers coming to Vietnam, there is still plenty of room for Luxstay to serve domestic travellers and reach out to foreign travellers looking for something in 'under-the-radar destinations' in Vietnam.
According to research from Google and Temasek, growth in Vietnam's online travel market in 2018 reached US$3.5 billion and is expected to reach US$9 billion by 2025. The report also noted that in Southeast Asia as a whole, online holiday rentals, although from a relatively small baseline, has been emerging as the fastest-growing segment within the online travel market and has the potential to grow to US$2 billion by 2025.
One of Luxstay's strategies is to diversify its inventory so that travellers will be able to find listings that are not available on Airbnb. According to Nguyen, investment has also been made to support hosts to improve the operational efficiency of their properties.
Luxstay also works with real estate partners to capitalise on local tourism. Another point of difference, according to Nguyen, is that it's easier for users to get support from Luxstay in Vietnam compared to bookings on international platforms, as they have staff on call and are available via SMS around the clock.
Like Airbnb, Luxstay offers free listing for hosts and charges a 15 per cent fee for every successful rental transaction. The website claims that the fee can be drawn from either the host or the guest depending on Luxstay's policy during different periods. When a booking is confirmed on Airbnb however, the company generally charges a 3 per cent host service fee and a guest service fee of typically less than 13 per cent.
Luxstay has teams in multiple localities to verify a host application. In terms of technology, Nguyen said the priority is not to strive for "mind-blowing" technological solutions but to ensure Luxstay's design and content meets the needs of Vietnamese users.
While Luxstay is concentrating on its local market for now, the ultimate goal is to go beyond Vietnam to make a regional impact. For now, Luxstay is working to secure some strategic partnerships with foreign partners to explore its overseas options.
Nguyen has raised about US$10.5 million in funds for Luxstay, with the latest coming from South Korean investors. Nguyen also secured some investment commitments worth US$6 million from Vietnamese investors after making an appearance on Shark Tank.
Nguyen said the goal is for Luxstay to break even in Vietnam, within the next three to five years. Nguyen acknowledges the fierce competition, which does not just come from Airbnb but also other online travel agents (OTAs) that also provide holiday home rentals and private companies that manage a large number of homes.
Nevertheless, he is confident that the start-up can reach the target, by betting on Vietnam's tech-savvy consumers and a booming internet economy.
"I believe that Vietnamese start-ups are best placed to understand and solve problems in our domestic market and to better meet local consumer demand. We can seriously challenge international competitors if our start-ups cooperate in terms of services that are being offered, and share data so that together we can create a strong ecosystem," he said.