Back in business, China's online travel sites Qunar, Ctrip expect a surge in domestic tourism amid global shutdown
Ctrip started selling travel packages and attraction tickets last week as the country accelerated the pace of reopening parks and tourist spots
Analysys is forecasting that the proportion of domestic tourism will increase to 60 per cent from 47 per cent last year
Qunar and Ctrip, two of China's biggest online travel service providers, have resumed bookings for travel packages and attraction tickets after a two-month hiatus as the country recorded its lowest number of deaths since the outbreak and no new infections for the second day in a row.
Customers can now book presale travel packages for April and May on Qunar's app and website, a company spokeswoman told the Post. Qunar is now offering 1,000 domestic travel packages for regions including Shanghai, Xinjiang and Sichuan, based on the respective local government guidelines for the resumption of tourism.
With the coronavirus on every continent except Antarctica and the health crisis easing in China, the country's online travel platforms will see a spike in demand for domestic tourism.
For the full year of 2020, Analysys is forecasting that the proportion of domestic tourism in the country's overall holiday travel market will increase to 60 per cent from 47 per cent last year, with that number dependent on how long international travel restrictions remain in place.
The coronavirus, also known as Covid-19, broke out in Wuhan in January and has sickened over 244,000 and killed more than 10,000 people globally so far. The pandemic is proving to be a massive blow to the global travel industry, with most countries severely restricting international flights and some even outright banning their citizens from travelling abroad.
As a result, most airlines and hotels are asking their staff to go on unpaid leave for up to two months.
International travel restrictions have created an opportunity for the Chinese domestic tourism industry to rebound after nearly two months of virtual lockdown.
Ctrip started selling travel packages and attraction tickets on its app last week as the country accelerated the pace of reopening parks and tourist spots. As of Tuesday, tickets to 1,449 well-known tourist spots across the country could be bought online while 40 per cent of China's top national tourist spots have reopened, according to Ctrip.
"The reopening of tourist spots has provided the ground for the recovery of the tourism industry," said Yu Xiaojiang, vice-president of Ctrip Group, adding that the platform has seen increasing numbers of domestic travel agencies resume business and they are offering a variety of tours on its app.
The two online travel giants have also seen a rebound in consumer confidence when it comes to travel, which was severely curtailed or even shut down during the spread of the novel coronavirus in the country.
Results from a recent Ctrip online survey of nearly 15,000 netizens showed that 78 per cent expressed willingness to travel in the near future. Qunar said online searches for China's upcoming May 1 holiday soared 76 per cent this week compared to a week ago.
"We remain optimistic about the future of travel and our industry," a Ctrip spokeswoman said.
During the epidemic, the Chinese government implemented strict quarantine measures, issued notices to suspend domestic and overseas group tours and shut down tourist attractions. Online travel service providers like Qunar and Ctrip were overloaded dealing with millions of booking changes, cancellations and refunds.
Beijing-based consultancy Analysys estimates that China's national tourism economy lost at least 10 billion yuan (US$1.4 billion) a day on average during the outbreak.
"Domestic tourism is still in the initial warming-up phase, not yet fully recovered," said Jiang Xinwei, senior analyst with Analysys. "Nationwide, we won't see a full recovery until May. The strongest rebound could be during the summer and National Day in October."
Qunar declined to disclose details of the company's losses during the outbreak but said the impact has "obviously been significant". In an interview earlier this month Ctrip's chairman and CEO James Liang said at its worst, 80 per cent of domestic bookings were being cancelled.
Trip.com, the company that owns and operates Ctrip, also gave updates on the potential impact of the pandemic in its fourth quarter earnings report on Thursday. It posted net revenue of 8.3 billion yuan (US$1.2 billion) and net income of 2 billion yuan (US$282 million) in the fourth quarter ended December 31.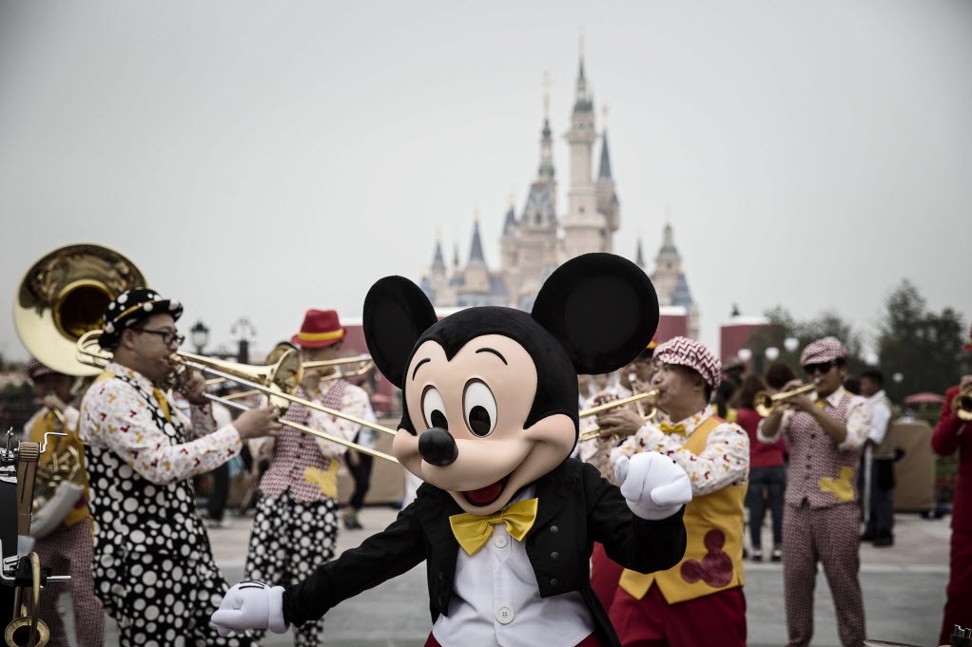 The company lowered expectations for growth in the first quarter of 2020 due to the impact of coronavirus, expecting net revenue to decrease by 45 per cent to 50 per cent year on year, according to the earnings report.
Excluding equity compensation expenses, first quarter 2020 operating losses could be 1.75 billion yuan to 1.85 billion yuan, according to Analysys.
With the epidemic seemingly under control in China, governments from several cities and provinces have lifted the ban on travel. However, Qunar and Ctrip said they would continue to take measures to prevent further infections during the recovery period.
Qunar will monitor each step of the journey for travel packages sold on its platform, alerting customers about reported cases of Covid-19 in nearby hotels, tourist spots or on flights taken.
Ctrip has proposed the idea of "contactless tours" that include online booking, admission to attractions by scanning codes, and streaming of free audio guides for scenic spots from its app.
Additional reporting by Che Pan
Purchase the China AI Report 2020 brought to you by SCMP Research and enjoy a 20% discount (original price US$400). This 60-page all new intelligence report gives you first-hand insights and analysis into the latest industry developments and intelligence about China AI. Get exclusive access to our webinars for continuous learning, and interact with China AI executives in live Q&A. Offer valid until 31 March 2020.