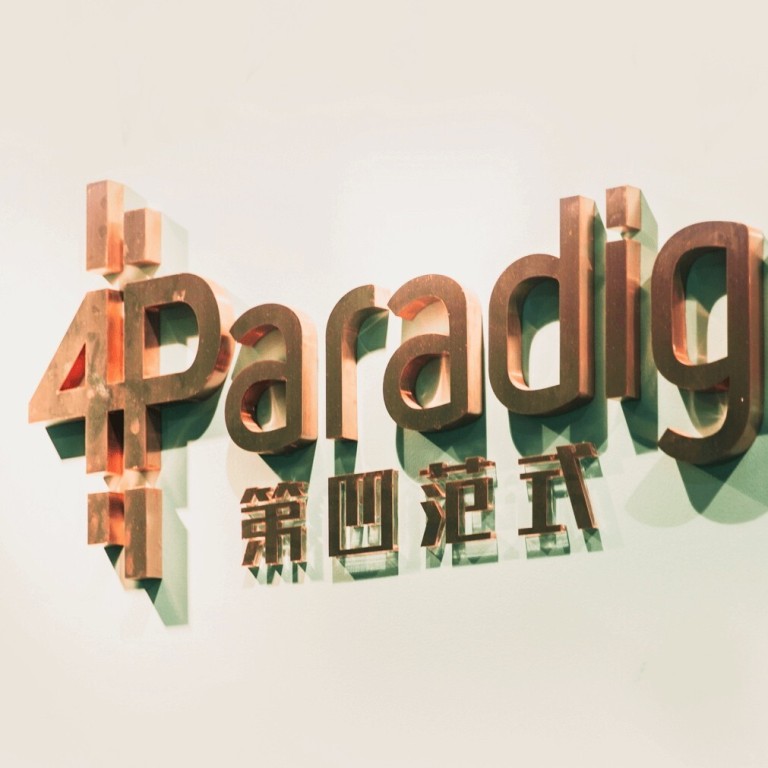 Chinese AI unicorn 4Paradigm raises another US$230 million, bringing valuation to US$2 billion
The funding round has attracted new strategic investors including American technology conglomerate Cisco and the world's largest PC maker Lenovo
Sequoia Capital remains 4Paradigm's largest external shareholder
Chinese artificial intelligence (AI) start-up 4Paradigm raised US$230 million in its latest funding round, bringing its net valuation to about US$2 billion, despite a
slowdown in investments in China
amid the coronavirus pandemic.
The funding round has attracted new strategic investors including American technology conglomerate
Cisco Systems
and the world's largest PC maker
Lenovo
, according to a company statement on Thursday.
Sequoia Capital
remains the company's largest external shareholder.
"With its latest funding round completed, 4Paradigm will now accelerate the pace and scale of helping global enterprises achieve digital transformation through AI," added the company, which said it started expanding to Europe and Southeast Asia in 2019.
Founded in 2014 by industry veterans that used to work for Chinese search engine giant Baidu, the Beijing-based company has been promoting the rapid and scaled industrial application of AI, and has won favour among state-backed banks – all five of China's largest banks are its investors.
The new funding is a strong vote of confidence from investors at a time when the world's second largest economy is being hit by the pandemic and venture capital investments are drying up.
The company's machine learning technology has been used in more than 10,000 cases in a wide variety of industries including finance, retail, health care and manufacturing, according to its website.