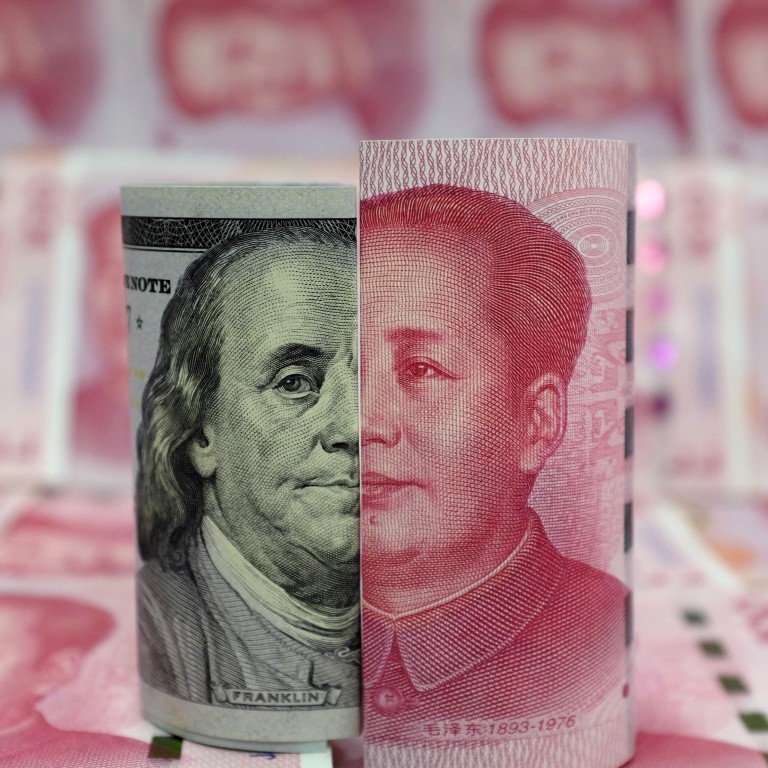 VC investment in China's tech sector down more than 30 per cent in first quarter as coronavirus takes its toll
The number of investment deals also fell, from 1,143 in the first quarter last year to 634 in the same period this year, representing a 44.5 per cent decline
336 start-ups in China were forced to cease operation last year, having collectively raised 17.4 billion yuan from investors
China's tech sector has seen reduced investment activity over the past four months with the novel coronavirus outbreak inflicting a heavy new blow to the already shrinking venture capital market, a report shows.
Investments targeting China's so-called new economy – a term loosely applied to tech-based industries including artificial intelligence, fintech and web-based services – saw a 31.3 per cent decline to 119.1 billion yuan (US$16.8 billion) in the first quarter, from 173.5 billion yuan in same period last year, according to a report by Beijing-based information service provider ITJUZI.com.
The number of investment deals also fell, from 1,143 in the first quarter last year to 634 in the same period this year, representing a 44.5 per cent decline.
"The suspension of businesses, lay-offs, and pay cuts caused by the coronavirus outbreak have made entrepreneurs and business owners among the hardest hit group under the pandemic," the report said. "Unable to conduct legal and financial due diligence on site, investment organizations had to pause or put off their investment activities. On the other hand, they have to offer financial help to the companies they've already invested in."
The report, published on March 30, noted that less than 100 start-ups were founded in the first quarter of 2020, accounting for under 3 per cent of the 3,161 companies founded during all of last year. Even then, most of the new start-ups were founded in January before the pandemic broke out in China.
Vexed by a trade war with the US and economic uncertainty, analysts have characterised China as going through a "capital winter", reflected in the significant slowdown in fundraising activities since 2018.
ITJUZI.com reported that 336 start-ups in China, including several unicorns, were forced to cease operations last year, having collectively raised 17.4 billion yuan from investors. And with the coronavirus outbreak in January, 2020 is expected to see an even colder and longer capital winter.
"There's definitely going to be a significant slide in funds raised this year compared to 2019, with any [general partner] even unable to collect money," Chen Wei, president of Shenzhen-based Oriental Fortune Capital, said in an interview. He expects the capital winter to continue this year and start-ups should prepare for the worst over the next three to six months.
Despite the overall decline, major venture capital firms including Sequoia China, Addor Capital, Hillhouse Capital, and corporate backers such as Tencent, Xiaomi and Bytedance still remain active investors despite the pandemic. Sequoia China made 23 investments in the first quarter 2020, followed by Tencent and Addor Capital with 17 and 16 respectively.
Amid the global health crisis there is also a growing appetite among venture capital firms to invest in the biotechnology and health care sectors. Chinese business data research firm Tianyancha reported 98 investments in the medical and health care tech sector in the first quarter, with some of the targeted start-ups involved in genetic testing and vaccine development.
Online enterprise and
education services
were also among the most attractive target sectors in the first quarter, as demand for remote working and learning surged amid the coronavirus lockdown. Chinese online education platform Yuanfudao had one of the largest fundraising rounds, with US$1 billion led by Hillhouse Capital and Tencent.
Start-ups in semiconductors, artificial intelligence, and e-commerce also continued to attract funding in the first quarter, according to ITJUZI.com and Tianyancha.
Sign up now and get a 10% discount (original price US$400) off the China AI Report 2020 by SCMP Research. Learn about the AI ambitions of Alibaba, Baidu & JD.com through our in-depth case studies, and explore new applications of AI across industries. The report also includes exclusive access to webinars to interact with C-level executives from leading China AI companies (via live Q&A sessions). Offer valid until 31 May 2020.
This article appeared in the South China Morning Post print edition as: slump in tech sector investment