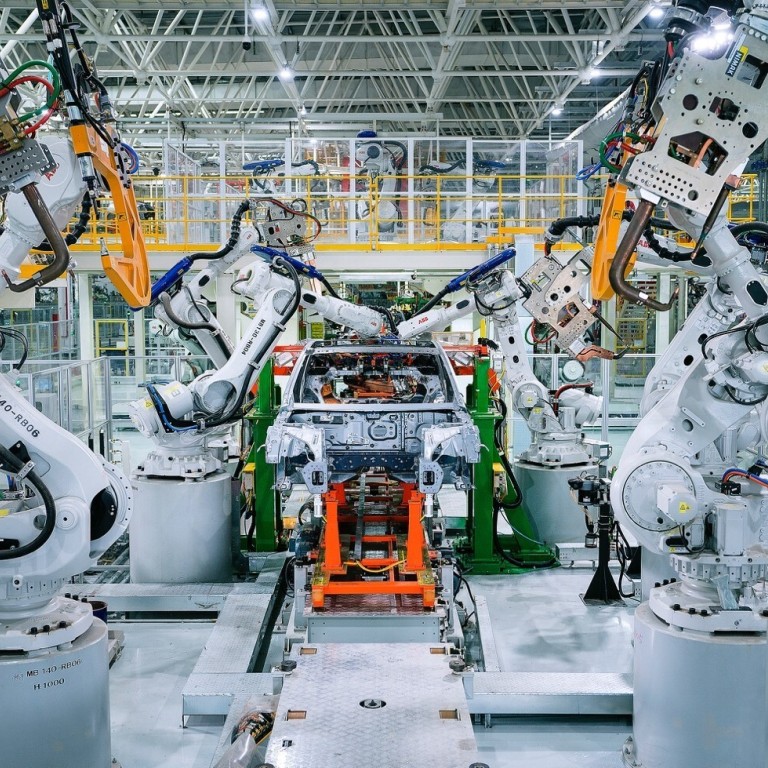 Alibaba-backed Xpeng gets go-ahead to assemble its own electric cars, heating up Tesla challenge
Guangzhou-based Xpeng's newly opened electric car factory runs more than 260 industrial robots
The roll-out and delivery of Xpeng's new P7 sports car is expected to start at the end of June
Xpeng Motors has received government permission to independently assemble its electric vehicles, months after it acquired a local car maker, as the start-up moves into a higher gear to challenge Tesla in China.
The manufacturing licence, granted by the Ministry of Industry and Information Technology, enables Xpeng to soon start large-scale production of its P7 electric sports car at its new highly automated plant, according to an Xpeng statement on Tuesday The factory opening followed Xpeng's
recent acquisition of Guangdong Foday Automobile Co
.
The factory, which runs more than 260 industrial robots, is located in Zhaoqing, a city that is about 110 kilometres northwest of Guangzhou, capital of southern Guangdong province and home base of Xpeng.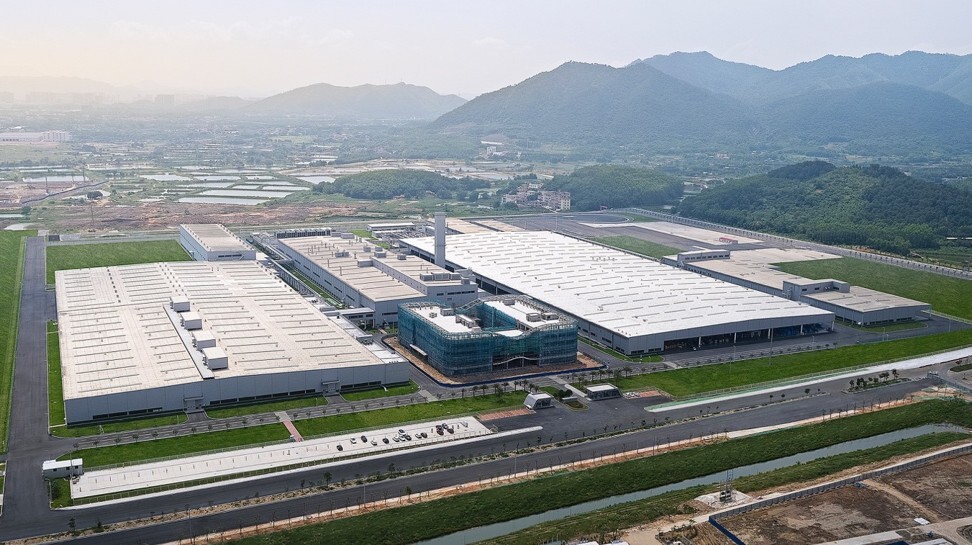 The six-year-old Xpeng, which also has offices in Mountain View, California, expects to roll out and deliver the first batch of P7 cars from its smart manufacturing facility by the end of June, the company said.
Xpeng's first production model, the G3 electric sport utility vehicle released in 2018, was previously assembled by contract manufacturer Haima Automobile Co, a subsidiary of state-owned car maker FAW Group Corp.
A spokeswoman for Xpeng had no further comment beyond the company's statement.
The company's production and upcoming release of
the P7
, which was unveiled in the Auto Shanghai trade show in April last year, comes at a time when China's car industry is searching for increased momentum to overcome the challenges brought by the coronavirus pandemic, which has upended sales and manufacturing in the world's largest car market.
Last month, China's overall vehicle sales ended a 21-month slump. The industry showed the first monthly increase, up 4.4 per cent, since June 2018, according to data from the China Association of Automobile Manufacturers.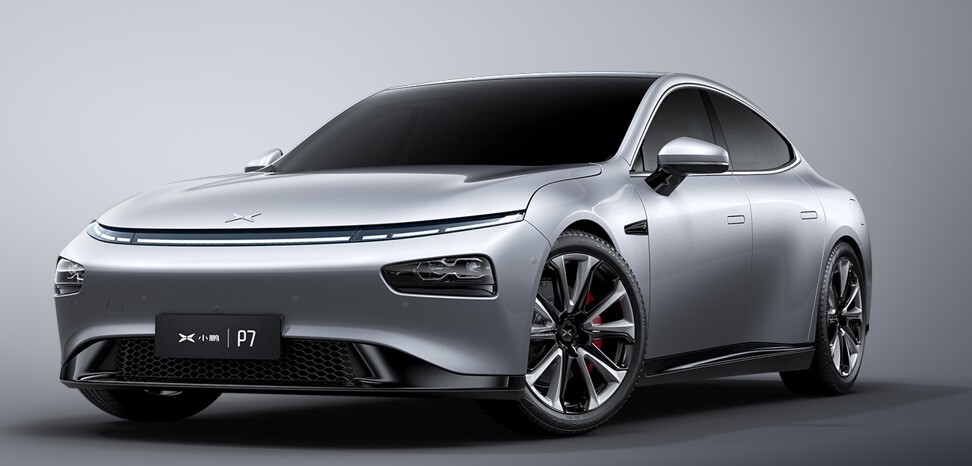 That rebound bodes well for the P7, which Xpeng describes as the first Level 3 autonomous driving-ready production vehicle in China. Level 3 vehicles are able to drive from point A to point B based on certain road conditions. In case of an emergency, drivers are expected to take control of the car.
The P7 is priced from 229,900 yuan to 349,900 yuan (US$32,462 to US$49,204) after subsidies, making it highly competitive against Tesla's Model 3, which has a floor price of 271,550 yuan after subsidies.
The electric sports car, which has a driving range of up to 706 kilometres per charge, is also built with an intelligent cockpit, which runs the in-car mini app from Alibaba Group Holding. Xpeng is backed by Alibaba, the parent company of the South China Morning Post.
This article appeared in the South China Morning Post print edition as: Green light to let Xpeng challenge Tesla