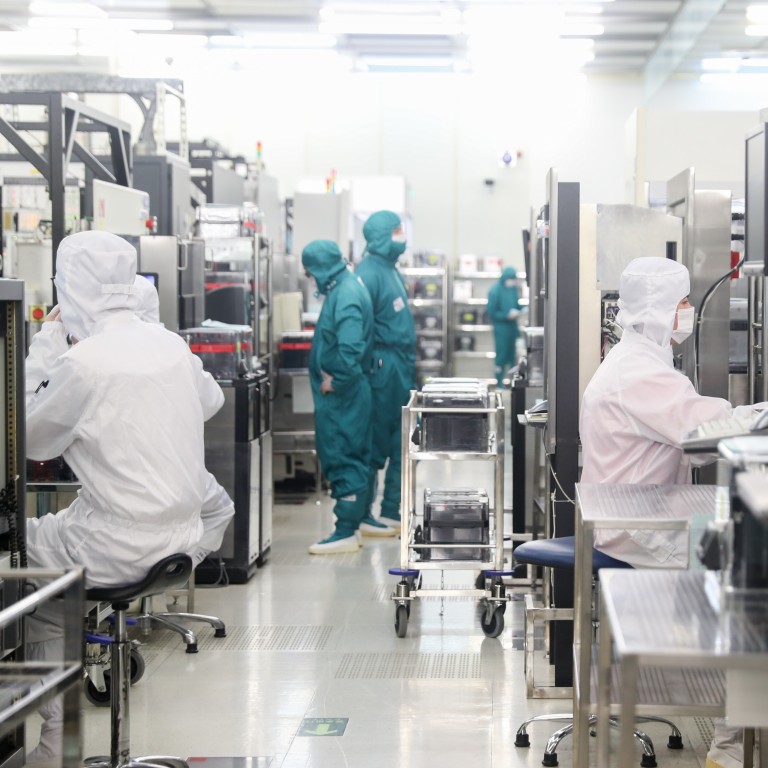 The top 10 Chinese semiconductor start-ups to watch
Chinese consumption of semiconductors has been growing faster than any other market, accounting for around 60 per cent of global consumption in 2019
Changxin expects to quadruple production of DRAM chips to 40,000 wafers a month, or 3 per cent of total world DRAM output
Aside from major players like SMIC and Huawei's HiSilicon, China has launched a national initiative to bolster its capabilities in semiconductor technology, where the country has been hugely reliant on imported chips in the past. This directive has caught the attention of start-ups and VCs alike, who are keen to capitalise on this industry via semiconductor start-ups.
Currently, Chinese consumption of semiconductors has been growing faster than any other market, accounting for around 60 per cent of global consumption in 2019, while domestic demand far exceeds the supply.
The Chinese government is keen to correct this imbalance by focusing more support for local start-ups in this area. Firms can tap domestic exchanges like the Shanghai STAR market to fuel this transition to self-sufficiency in key components. In fact, semiconductor companies listed on the Shanghai STAR market performed especially well in the first quarter of 2020.
Here are the top 10 Chinese semiconductor start-ups to watch:
1. Eswin Computing
Founded: Beijing, 2016
Latest funding: Series B in June 2020
Eswin focuses on the design of human-computer interaction integrated circuits, mainly for use in IoT devices like wearables. Eswin's founder and CEO is Wang Dongsheng, who previously served as chairman of BOE Technology Group, a Chinese giant that produces displays for smartphones and TVs, before leaving the company after 26 years in 2019.
The start-up began to construct its new production facilities in Xi'an, Shaanxi province at the end of 2017, and in December, the first batches of products were completed. The company's manufacturing capacity in Xi'an was expected to reach mass production in mid-2020 and is estimated to generate 4.5 billion yuan (US$635 million) annually.
2. Changxin Memory Technologies
Founded: Hefei, Anhui province, 2016
Latest funding/valuation: 150 million yuan in state-funding
Changxin Memory Technologies specialises in producing dynamic random access memory (DRAM) chips. The company has over 3,000 employees with over 70 per cent dedicated to research and development.
Changxin expects to quadruple production of DRAM chips to 40,000 wafers a month, or 3 per cent of total world DRAM output. CEO Yiming Zhu has already invested 15 billion yuan into technology and R&D. The company also focuses on local talent, recruiting roughly 500 Chinese college graduates each year to bolster its talent development.
3. Senscomm Semiconductor
Founded: Suzhou, Jiangsu province, 2018
Latest funding/valuation: Series A round in February 2020
The firm aims to mass-produce new system on a chip (SoC) products supporting Wi-fi 6, while also looking towards future consumer-facing products with Internet of Things (IoT) applications as well as virtual reality (VR) and augmented reality (AR). The latest funding round, led by Xiaomi's investment arm Hubei Xiaomi Yangtze River Industrial Fund and joined by Glory Ventures, will go towards expanding its engineering team and exploring new markets.
The company has previously developed and mass-produced more than 20 SoC chips for Wi-fi, Bluetooth, and cellular 4G applications Senscomm's management team brings experience from the US and South Korea, while the firm's engineers have over 20 years of experience at reputable firms like Qualcomm, Samsung, and SK Telecom.
4. Yangtze Memory Technologies
Founded: Wuhan, Hubei province, 2016
Latest funding/valuation: state-funded
State-backed company Yangtze Memory Technologies, which counts Huawei and Lenovo among its major customers, makes NAND flash memory chips and expects to triple production to 60,000 wafers a month, or 5 per cent of world output, by the end of 2020.
NAND chips use electronic storage to increase storage density and minimise the area required on the chip. With a higher maximum chip capacity, NAND chips are used in everyday electronics from smartphones, cameras, and USB storage to displays and laptops.
5. ProPlus Electronics
Founded: Jinan, Shandong province, 2010
Latest funding/valuation: Series B in May 2020
ProPlus Electronics develops electronic design automation (EDA) software used by chip makers to design their products. The company also provides fast circuit simulation solutions to increase chip makers' speed of production. In addition, the firm uses design for yield (DFY) technology, which can maximise chip storage capacity.
Current leaders in this space hail from the US, including Cadence Design Systems, Synopsys and Mentor Graphics (which was acquired by Siemens in 2017). Series B investors included US chip maker Intel.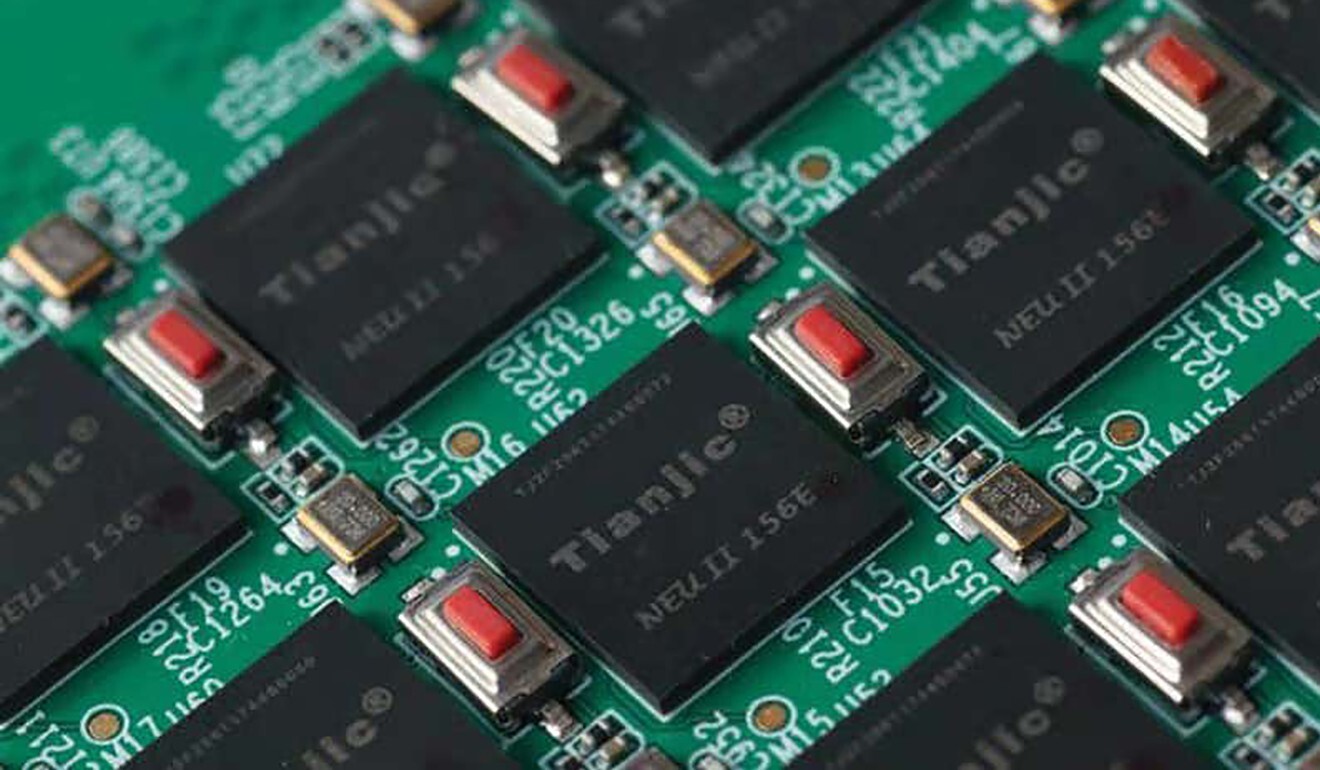 6. Spectrum Materials
Founded: Quanzhou, Fujian province, 2009
Latest funding/valuation: Series B in May 2020
Spectrum Materials is a supplier of high-purity speciality gas and materials for semiconductor fabs. The company also owns more than 20 patents while servicing clients including TSMC, SMIC and Toshiba. Meanwhile, Intel was a participant in Spectrum's recent Series B round.
The company also specialises in the construction and design of semiconductor plants. Spectrum's services are crucial to the semiconductor fabrication process, as the quality of the electronic gases directly determines the integrated circuit product performance and yield.
7. Silicon Integrated
Founded: Wuhan, Hubei province, 2016
Latest funding: Series B in June 2020
Silicon Integrated develops high-performance analog and mixed-signal chips and application systems and boasts R&D and sales centres in Shenzhen, Shanghai, Europe, and the Americas. In March 2020, the company unveiled a new optical sensor that can be used for facial recognition in a variety of scenarios including smartphone hardware.
In its latest funding round, the firm bagged 180 billion yuan, led by CTC Capital and with the participation of Allin Capital, Source Code Capital, and Jiangmen Investment Fund.
8. ASR Microelectronics
Founded: Shanghai, 2015
Latest funding/valuation: Series D+ in May 2020
ASR Microelectronics focuses on chips for a variety of consumer electronics uses, including mobile intelligent terminals, IoT, and navigation, while the firm's biggest shareholder is Alibaba Group (parent company of the Post), with a 21.75 per cent stake.
In its latest Series D+ funding round, it secured US$119 million from China Internet Investment Fund, with Sequoia Capital China and Hillhouse Capital among other investors. ASR Microelectronics' post-financing valuation sits at US$1.6 billion, one of the highest among semiconductor start-ups in China.
9. OnMicro Corporation
Founded: Shenzhen, Guangdong province, 2012
Latest funding/valuation: Series C in February 2020
OnMicro creates chips for IoT applications, wireless communications terminals, and other front-end chip solutions. Originally founded in Beijing, the company moved to its Shenzhen headquarters in 2019. The start-up counts Chinese smartphone giant Xiaomi as its third-largest shareholder, holding a 6.98 per cent stake in the company.
The firm's customers include Samsung, Nokia, ZTE, TECNO, and China Mobile. OnMicro is currently working on the next generation of chip technology as it develops its 5G RF front-end chip and IoT SoC chips, awaiting the widespread adoption of 5G networks in China.
10. Iluvatar CoreX
Founded: Nanjing, Jiangsu province, 2015
Latest funding/valuation: Series B in September 2019
Founded by former Oracle employee Li Yunpeng, Illuvatar CoreX features a series of in-house chip products called Big Island and Treasure Island, while it also boasts a machine learning platform called SkyDiscovery. Its latest capital haul will go towards mass production, R&D, and market expansion. Many of its engineers hail from notable industry names like Oracle, AMD/ATI and Fujitsu.