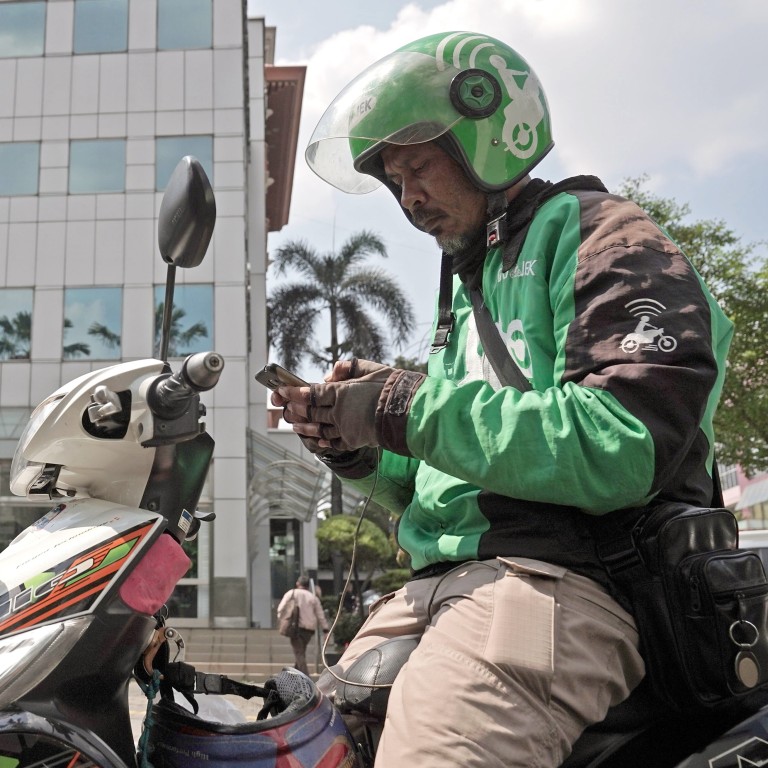 Gojek joins global tech lay-offs in slashing 9 per cent of staff
Indonesia's largest start-up will cut 430 jobs, as it grapples with the economic fallout of the coronavirus pandemic
The move underscores Gojek's effort to streamline its core businesses to focus on digital payments
Gojek, the ride-hailing and delivery giant competing with Grab Holdings, will cut 430 jobs or 9 per cent of employees, as it grapples with the economic fallout of the coronavirus pandemic.
Many of the staff reductions hit newer divisions GoLife and GoFood Festivals, Indonesia's largest start-up said in a statement on Tuesday. The household services and dining divisions will close in July, it said.
The move underscores Gojek's effort to streamline its core businesses to focus on digital payments, transport and food delivery, which are aimed at helping the super app operator move toward profitability.
Gojek joins arch-rival Grab in culling staff, as Asia's biggest technology start-ups grapple with global coronavirus lockdowns.
"The biggest challenge is the level of uncertainty ahead and the hard fact that this will forever change how some of our businesses and products need to operate," Gojek co-chief executives Andre Soelistyo and Kevin Aluwi said in an internal email to employees on Tuesday.
The staff reductions come after Gojek managers pledged to funnel 25 per cent of their salaries over the next year into a fund designed to support drivers, merchants and partners. The budget assigned for annual employee salary increases was also redirected, producing a total pool of roughly US$6 million.
Technology companies across the globe have been shedding workers in large numbers since the coronavirus was declared a pandemic in March.
In Asia, Grab and Oyo Hotels were among the largest start-ups so far to have culled staff. A tracker maintained by Layoffs.fyi estimates that 500 tech companies have cut about 64,400 jobs as of mid-June.
Facebook and PayPal Holdings this month revealed they had invested in Gojek, showing confidence in its efforts to create a digital payments platform in the region. Gojek is now backed by some of the world's largest internet companies, including Alphabet's Google and China's Tencent Holdings.
Gojek announced the lay-offs on Tuesday evening after a series of 16 internal town hall meetings attended by employees.
"Today, in each town hall, I felt like I'd failed so many of our colleagues," said Aluwi. "I'd like to personally apologise for what we unfortunately had to do."