Huawei
Get more with myNEWS
A personalised news feed of stories that matter to you
Learn more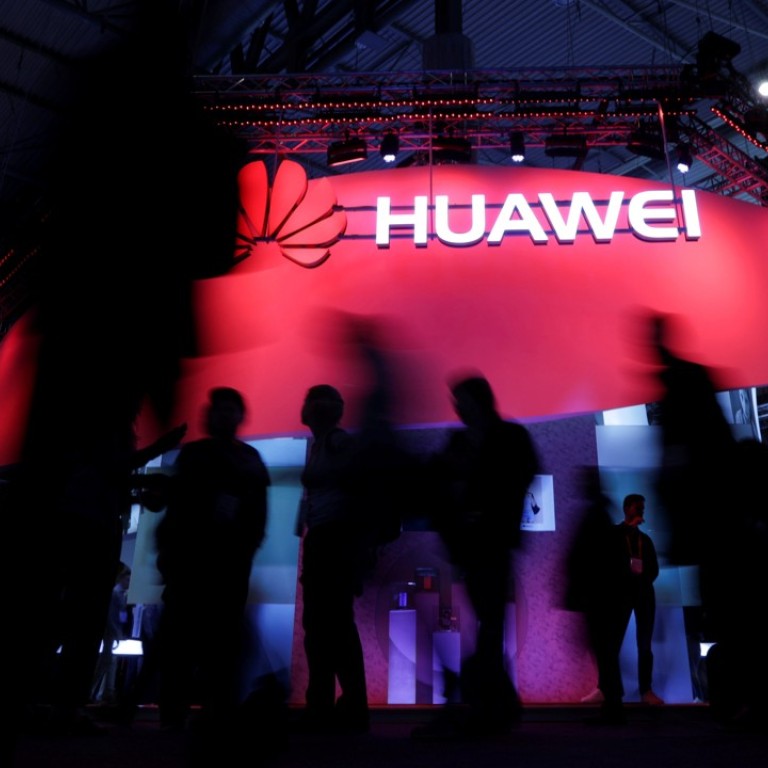 Japan latest country to exclude Huawei, ZTE from 5G roll-out over security concerns
Japan's decision adds to the list of countries that have pushed back on Huawei's involvement in 5G infrastructure plans
Japan decided on Monday to effectively exclude Chinese telecoms equipment giants Huawei Technologies and ZTE from public procurement, the government said, adding to the list of countries that have pushed back against the Chinese technology companies on security issues.
The decision comes amid concerns about security breaches that have already prompted the US and some other countries to ban the two Chinese companies from supplying network infrastructure products.
Cybersecurity officials of relevant Japanese government ministries and agencies agreed on the plan, but did not explicitly name the companies in consideration of the potential impact on ties between Tokyo and Beijing, which have shown signs of improvement in recent months.
Japan adds to the roll call of countries who have effectively blocked Huawei from taking part in 5G mobile network infrastructure build-outs, including the US, Australia, and New Zealand, upping the pressure on the Chinese telecom equipment giant as it seeks to take the lead in next generation mobile networks amid a trade and technology stand-off between the US and China. The UK and Canada are weighing up the possible security risks posed by Huawei too.
In August, the US, a key ally of Japan, enacted the National Defence Authorisation Act to ban the government's use of Huawei and ZTE technology products and services on concerns over their connections with Chinese intelligence.
Australia and New Zealand have also excluded both firms
from their next-generation 5G mobile network roll-outs.
ZTE declined to comment on reports of Japan's decision on Monday. Huawei did not respond immediately to a request for comment.
The Japanese ban marks the first setback Huawei has officially encountered from its East Asia neighbours. In August, when Japanese business newspaper Sankei Shimbun first reported that Japan may consider a ban in a move to align it with the US and Australia, Huawei said the news was "unsubstantiated rumour, and not factual".
A Nikkie report on Monday indicated that Huawei owned about a 13 per cent share in the telecoms equipment market in Japan in 2017, compared with 18 per cent shares owned by local players NEC and Fujitsu, respectively. Huawei's consumer products, such as smartphones and tablets, are also widely seen in Japan.
When Australia took the decision to block Huawei from its 5G infrastructure in August on national security grounds, Huawei said the decision was not aligned with the long-term interests of the Australian people, and denied Australian businesses and consumers the right to choose from the best communications technology available.
"The Australian government's decision to block Huawei from Australia's 5G market is politically motivated, not the result of a fact-based, transparent, or equitable decision-making process," Huawei said in a statement at the time.
Meanwhile Huawei, the world's largest telecoms equipment supplier, last week agreed to British intelligence demands to address risks in its equipment and software, as the company seeks to be part of the UK's 5G mobile network plans, according to a Financial Times report last Friday.
Its comments came after BT Group, which runs the UK's largest mobile network operator EE, said last week that Huawei will not supply equipment for EE's core 5G network. It has also started removing Huawei gear from EE's core 4G infrastructure. That followed a warning from the head of the MI6 foreign intelligence service that singled out the Chinese company as a potential security risk.
The news has not been all bleak on 5G for Huawei though. Last week Huawei signed an MoU to upgrade Portugal's No 1 phone network into the 5G standard.
Huawei will supply the equipment and software for Altice Portugal to upgrade its network to support commercially applicable 5G standards by 2019, the Shenzhen-based gear maker said in a press statement.
The MOU in Portugal is the latest deal after Huawei announced 22 commercial 5G contracts in November – 14 in Europe, five in the Middle East and three in Asia – putting the Chinese company ahead of Nokia and Ericsson as the leading supplier of next-generation telecommunications technology.
Meanwhile, in a move that threatens to intensify the trade war between Washington and Beijing,
Canadian authorities arrested Meng Wanzhou
, the chief financial officer of Huawei and the daughter of its founder, in Vancouver on December 1 at the request of US authorities. Meng faces US fraud charges associated with sanctions-skirting business dealings with Iran, according to media reports.
In April, the US Commerce Department announced a ban on US firms shipping products to ZTE, alleging the company violated its sanctions against North Korea and Iran.
ZTE, the second largest telecoms equipment maker in China, was first fined in early 2017 for selling millions of dollars' worth of hardware and software from US technology companies to Iran and North Korea, which were under American sanctions.
The company was later found to have lied about the matter, which led the US Commerce Department this year to impose the seven-year ban.
The inability to buy components from US suppliers resulted in ZTE's closing major operations within weeks. The company's survival became a source of friction in trade talks between Washington and Beijing. US president Donald Trump, in what he called a favour to Chinese President Xi Jinping, directed the Commerce Department to come up with an alternative, less crippling punishment.