Huawei
Get more with myNEWS
A personalised news feed of stories that matter to you
Learn more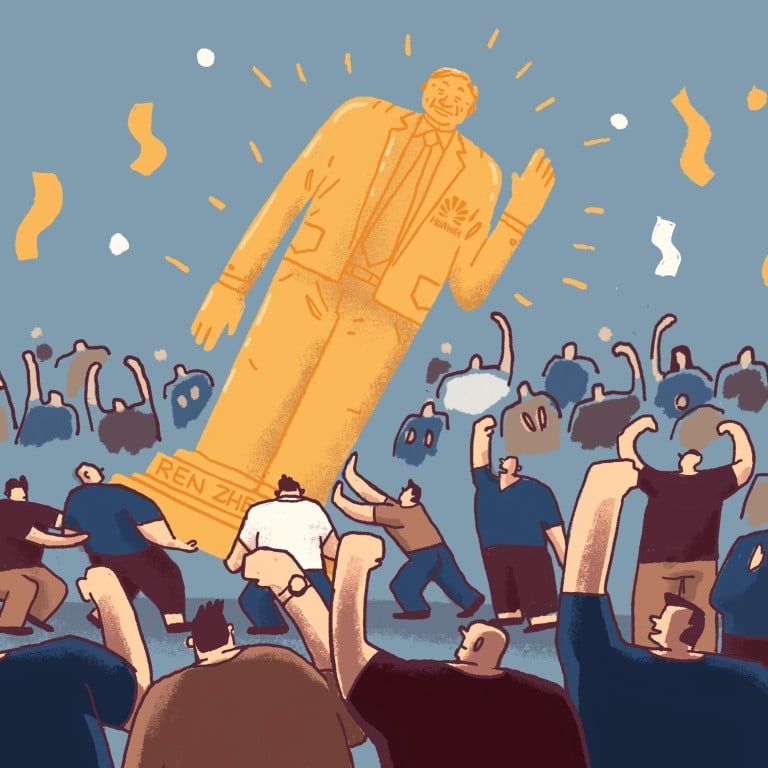 Exclusive

|
'I'm not Huawei's spiritual leader. I'm a puppet leader,' founder Ren Zhengfei says
This is the fifth in an eight-part series looking at how Huawei has found itself at the epicentre of the US-China tech war
Ren Zhengfei has been described as the 'spiritual leader' of Huawei, but he says he would rather be forgotten
Huawei Technologies' founder Ren Zhengfei hopes that in time, he will be forgotten.
It is a simple wish, but one that seems out of reach for the chief executive of the world's largest telecommunications equipment supplier, which is currently caught in the centre of an intense US-China tech war.
A barrage of attacks by the United States against Huawei in the past year has forced the low profile Ren
to step out
from behind the curtain he had been ruling from to defend the company he founded.
It started with the arrest of Ren's daughter, Huawei's chief financial officer
Meng Wanzhou,
in Canada in December 2018 at the behest of the US. Meng is still in Canada under house arrest, amid a hearing that will decide whether she will be extradited to the US, where she
faces a bank fraud charge
.
In May last year, Washington
added Huawei and 68 of its non-US affiliates to a trade blacklist
, accusing the company of being a threat to national security – something Huawei has repeatedly denied. The Trump administration has also continued to urge its allies in Europe to ditch Huawei in their 5G mobile network development plans.
Before Meng's arrest, Ren had never given a televised interview and rarely spoke to journalists. Many Huawei employees the Post spoke to – even those working at Huawei's Shenzhen headquarters – said they had never met the chief executive in person.
But his towering influence within Huawei is apparent on the company's internal online forum, Xinsheng Community. There, posts about Ren such as transcripts of his dialogues with company executives about reforms and his personal takes on various topics, are always placed front and centre.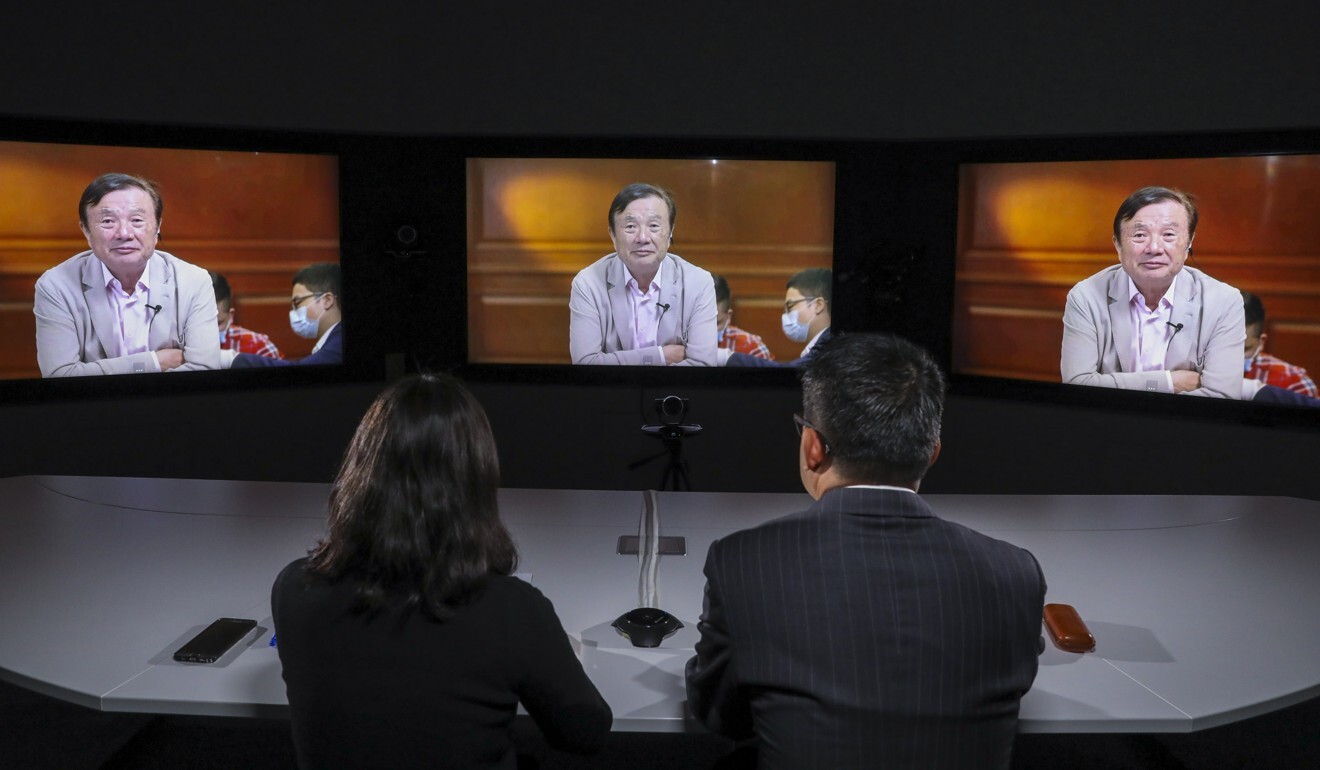 The founder has a reputation for being a straight-talker. One long-time employee, who declined to be named, recalled how Ren publicly scolded him at an exhibition after he failed to answer the founder's questions about products and partnerships satisfactorily.
At interviews, Ren also "speaks what he thinks freely" and his staff do not stop him, even if the company sometimes feels some of his answers are "not the best answers from a public relations perspective and might even have some adverse effects", several people from the company, who requested anonymity, said.
For example, his propensity for using military terms has not helped with the perception that the former army man is still closely aligned with Chinese authorities, but no one tries to stop him, the people said.
"Ren is the definite leader, the spiritual leader in Huawei," said the long-time employee who has been working at the company for more than 10 years.
It is a description Ren disagrees with. "I'm not Huawei's spiritual leader. I'm a puppet leader," he said in the interview with the
Post
, pointing out that the company is led by three
rotating chairmen
.
"I only play a symbolic role, like a clay idol in a temple. Without it, the temple would look empty, but in truth, the idol doesn't really do anything … Whether or not I'm at Huawei has no real impact."
As part of ensuring that the company is not bogged down by past decisions, Huawei has introduced "sunset provisions" for its corporate files, which Ren said were inspired by US President Donald Trump's rule that for every regulation added, at least two must be repealed.
Under these provisions, corporate files are retired five years after they are created, so they do not "drag the company down".
Ren's contributions to Huawei, according to him, have been mainly related to "scientific research and production continuity."
Explaining why he never gave many interviews to promote Huawei in the past, he said: "Survival is not just about talking. It concerns a great many issues, so I paid a lot of my attention to internal affairs. My major contributions have been to help maintain the company's strength during hard times."
Growing up in a mountainous town in one of China's poorest provinces, Guizhou, Ren is no stranger to adversity.
The son of schoolteachers, he survived China's great famine between 1958 and 1961 and later joined the People's Liberation Army (PLA) as an engineer in 1974 during China's Cultural Revolution, in what he called "the best option" during a tough time when millions of Chinese were deprived of the right to education in a decade-long period of political and social chaos.
Four years later, Ren joined the ruling Chinese Communist Party with the help of his supervisor and Party organisations after his selection to the National Science Conference for inventing a crucial tool used for testing advanced equipment at the synthetic fibre factory.
"Looking back now, we were like migrant workers," Ren said about working at the fibre factory. "There weren't many technicians in the army, so soldiers like me who weren't really experts were sent to work on this factory instead."
His experience in the army imbued him with a sense of duty that would go on to underpin the culture of Huawei, which he set up with 21,000 yuan in 1987 after leaving the military.
This sense of duty was why Huawei engineers rushed to help in rescue efforts in Sichuan during the 2008 Wenchuan earthquake, and in Japan during the 2011 Tohoku earthquake and the Fukushima nuclear leak. More recently, it also helped roll out 5G telecoms infrastructure for the Huoshenshan and Leishenshan coronavirus-treatment hospitals in the Hubei provincial capital of Wuhan.
"As a communications company, we have the responsibility to do our part in emergency rescue worldwide," Ren said in the interview with the Post. "This is our duty. When there are emergencies, we are not a company, but a firefighter squad whose first aim is to solve problems. Sometimes we get paid, sometimes we don't. It doesn't really matter."
Tian Tao, an adviser on the Huawei International Advisory Council who said he has been friends with Ren for over 20 years, described the founder as a "Don Quixote-like dreamer who attempts the impossible".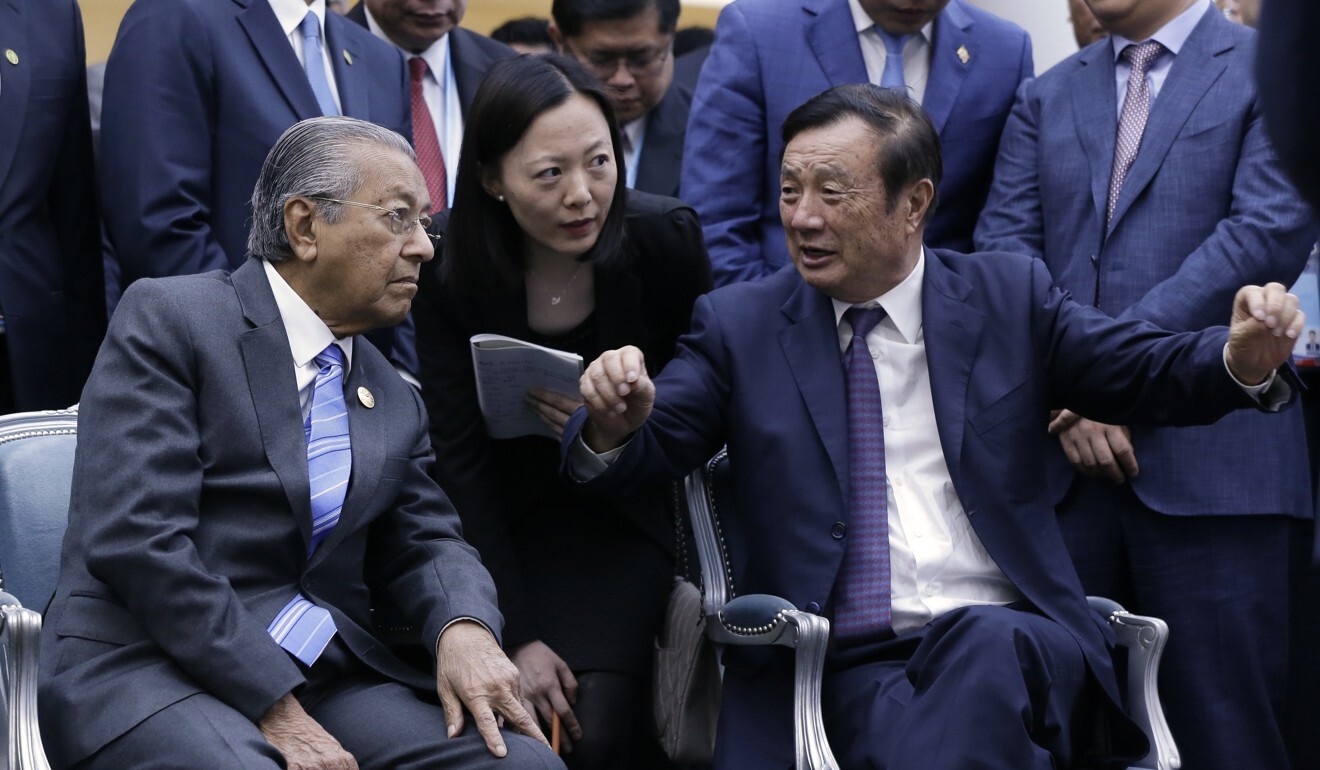 At the time Ren set up Huawei, he was sharing a small room of about 10 square metres with his parents and nephew and space was so limited that they had to cook on the balcony, he wrote in an article in 2001.
Short on equity capital and without access to loans from state-owned banks that favoured their state-owned brethren, the company could not even afford to pay its employees wages at times. Instead, staff were paid in stock and promises of dividends, paving the way for
Huawei's unique staff shareholding structure today
.
"But even under these extreme difficulties, when the company was less than five years old, Ren told staff it was going to be one of the three most important players in the global telecommunications industry in 20 years," Tian said.
This ambition eventually became reality, albeit at a personal cost for Ren.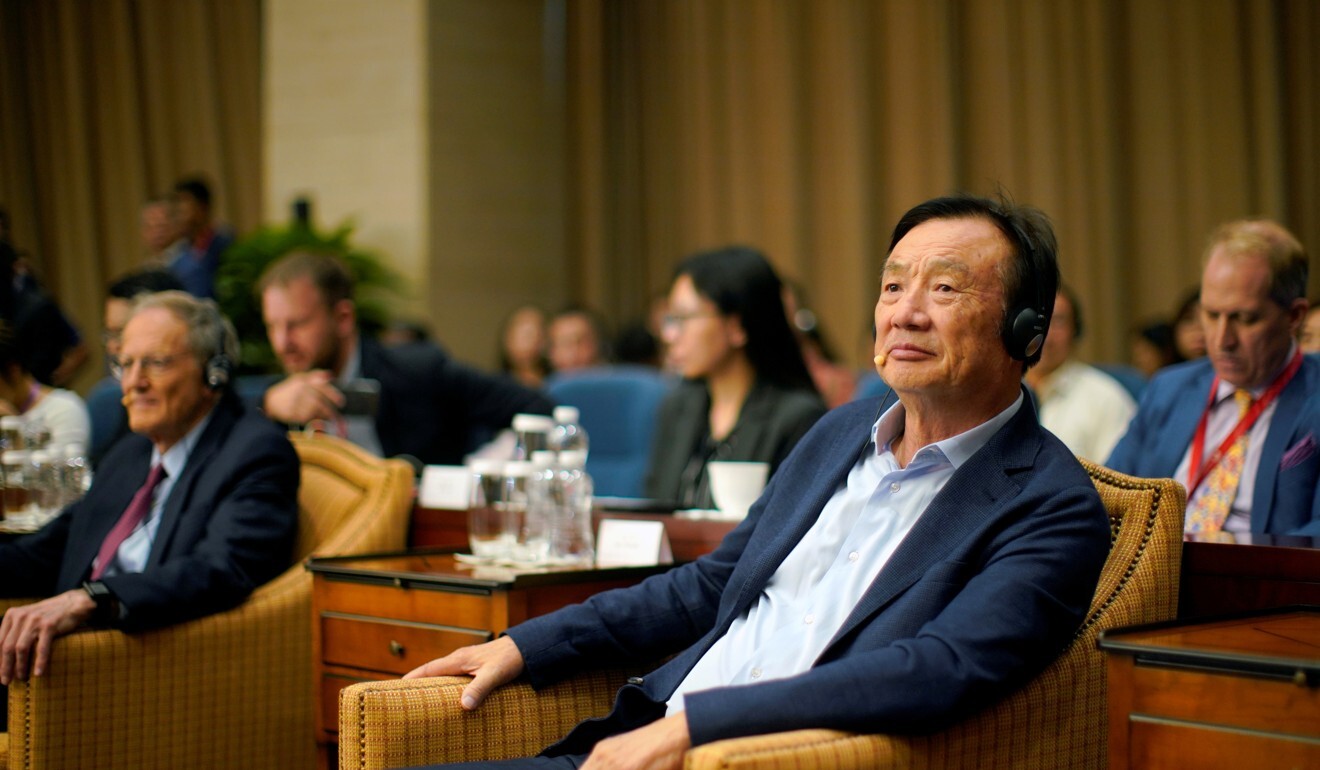 In Huawei's early years, Tian said the company struggled to survive and Ren, suffering from "severe depression" and under tremendous pressure, often cried when talking to him.
"From the age of 44 to 73, Ren Zhengfei has kept his mobile phone turned on almost 24 hours a day. He spent more than a third of each year on aeroplanes and journeys around the world," Tian wrote in his book, Will Huawei Be the Next to Fail?
As a result of his hectic schedule, Tian said the leader does not have many friends. "I've known him for 20 years, and I don't think he has any friends in the industry, the government or the media," he said.
Ren's obsession with work has also cost him a close relationship with his family, something he said is one of his greatest regrets.
While stationed at the fibre factory during his army days, Ren said that like other soldiers, he poured himself into work and did not care enough for his family as it was a "huge opportunity". And later, while building Huawei into a global telecoms giant, he did not spend much time at home.
"My children are all grown-up now. I wasn't with them when they wanted to play games like hide-and-seek or when they wanted me to read them stories, so it's normal that we are not very close," he said. "The same happened with my wife and me. It's understandable that we are not that close, as I don't spend much time with her. This is also a regret."
His elder daughter, Meng, has spent decades at the company, rising through the ranks to become its chief financial officer. His son, Meng Ping, also works at a Huawei subsidiary, while Annabel Yao, his daughter from his second marriage, is studying at Harvard University.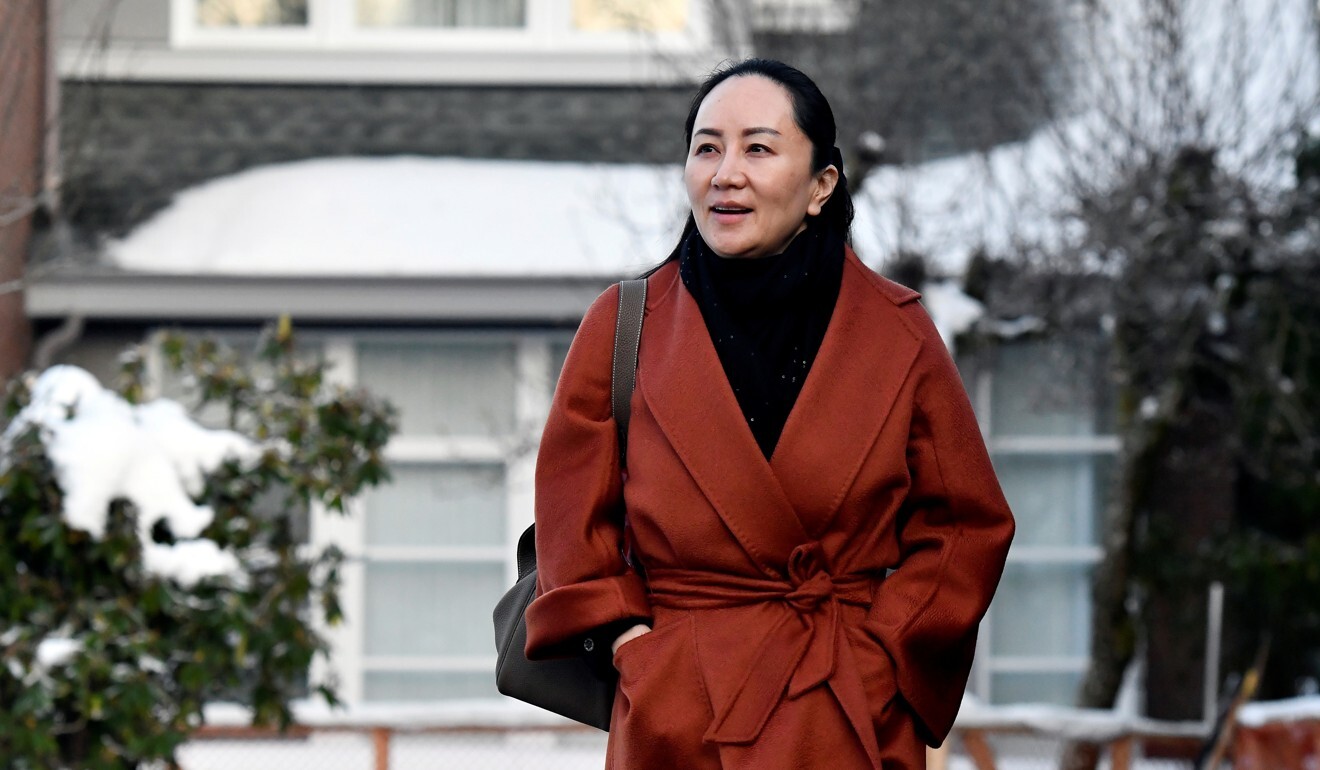 Asked about the last time he spoke to Meng, which he said was during the Lunar New Year, Ren became reticent.
"We just chatted," he answered. When prompted further about whether he missed her, he added: "Of course I miss her. We're family. But missing her can't help. There's still a legal process we have to get through, step by step."
In contrast to Ren's seemingly unemotional response to questions about his family, Tian said the Huawei founder is extremely considerate to people around him at work.
For instance, knowing that people from China's northwestern Shaanxi province, where Tian comes from, like to eat noodles, Ren personally cooked him a bowl.
"He pays attention to details like this, and not just for me, for many others. When we sit down together he'll be running around, getting you a platter of fruit or some refreshments. He's very observant of your needs and caring towards others."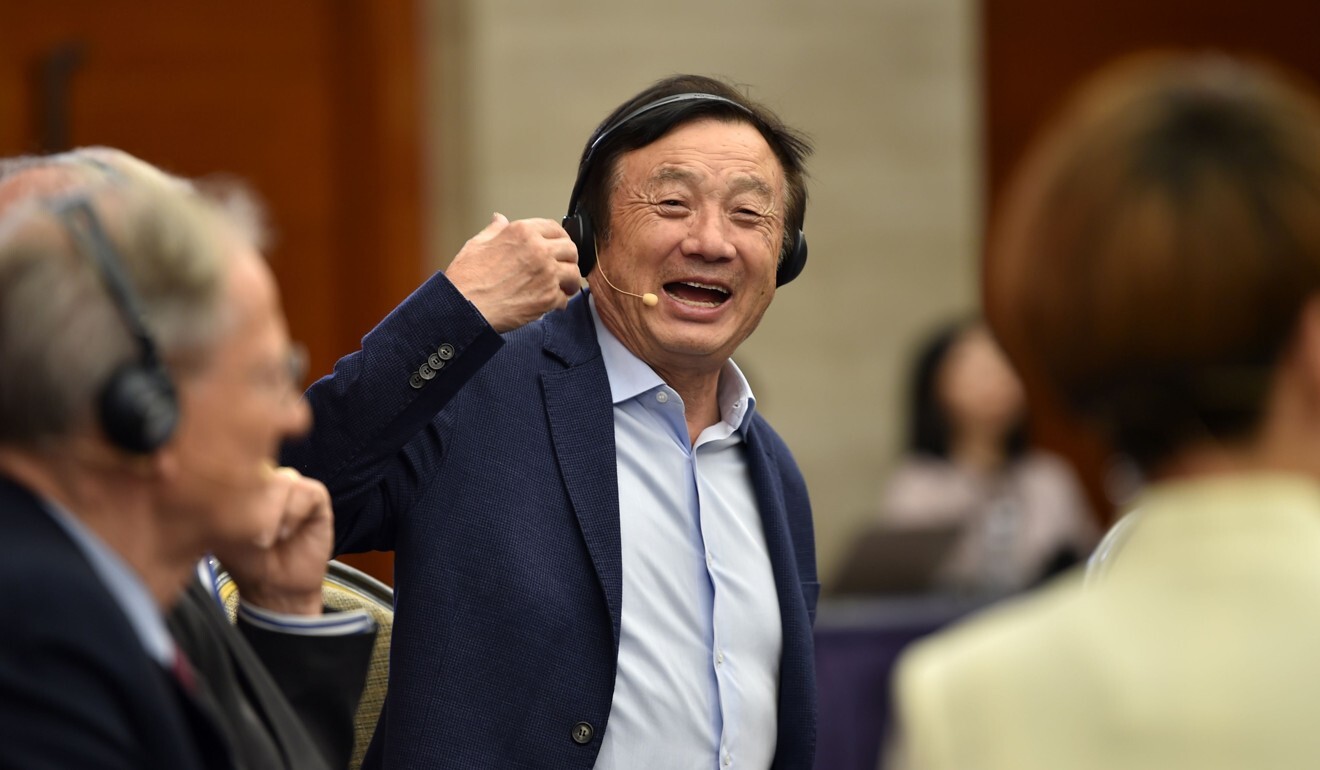 This attention to detail is also evident in Ren's response when asked, in the interview with the Post, about how Huawei has responded to the coronavirus outbreak: snack boxes for truck drivers were among the key measures, according to him.
"Today, it is not easy for [truck drivers transporting Huawei's goods] to get food on their route, so we prepare snack boxes for them," he told the Post. "What's in the snack box? A thermos of hot coffee or tea, yoghurt, sandwiches, and masks. We have also set up tents in places where they unload goods. They can eat there. This way, these drivers have the initiative to transport goods for us."
On the downside, Tian said Ren is impatient and easily loses his temper. His life is also "boring and monotonous" as he has few hobbies aside from reading, according to Tian.
Ren reads voraciously and quickly, and likes to draw ideas from various sources and connect them back to Huawei, his long-time friend said.
His reading extends to articles by the US Department of Defence, including one discussing risks and opportunities in 5G as well as a troop deployment order by its former head James Mattis, which Ren said Huawei posted on its intranet recently. "They know how to launch an effective campaign against us," he said. "Based on their deep insight, we can learn how to further improve ourselves."
Lately, however, the Huawei founder has cut down on reading to protect his eyes, instead picking up new interests such as watching videos on Douyin, the mainland Chinese version of TikTok, as well as films and TV dramas.
"This is a bit of a secret – he's 75 years old but he watches all the popular shows that young people born after the '90s are watching," Tian said, listing I Will Find You a Better Home and The First Half of My Life among the recent dramas that Ren has finished watching.
Perhaps it is another sign that after decades of focusing solely on Huawei, Ren is letting go and preparing for a future for the company without him.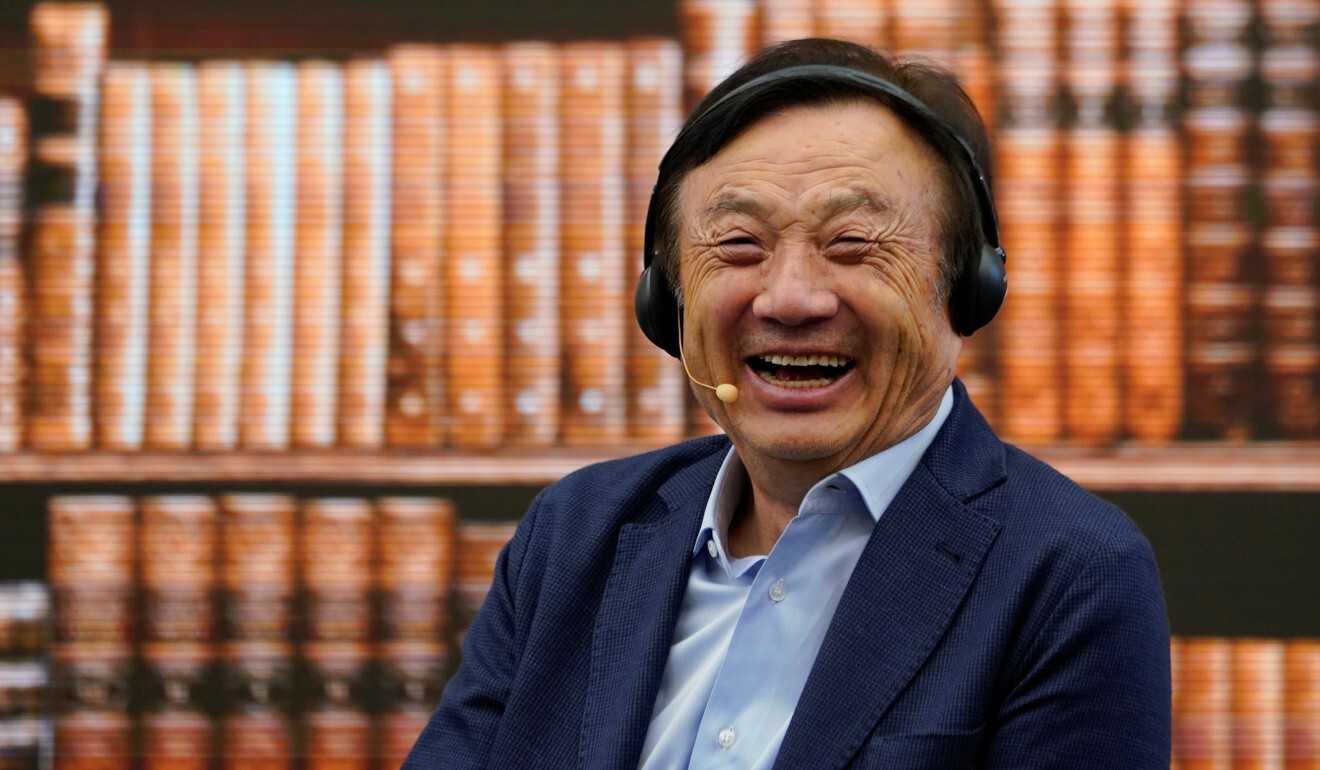 "There will be a day when I will retire. Everybody eventually passes on; no one lives forever," he said in the interview with the Post. 
Ren said he had not been able to enjoy the beauty of Shenzhen, where Huawei is based, because people recognised him and posted photos of him wherever he went.
But the recent Covid-19 outbreak gave him a chance to visit many parks, cafes and empty shopping malls in the city, as there were few others around.
"It would be sublime if nobody noticed me in a cafe when I'm old, with a hat on, a walking stick in my hand, and wrinkles all over my face," he said. "I wish to see, with my own eyes, the splendour of my country."
Additional reporting by Li Tao
Read more from this series on Huawei, China and the US.
This article appeared in the South China Morning Post print edition as: The tech leader who just wants to be anonymous