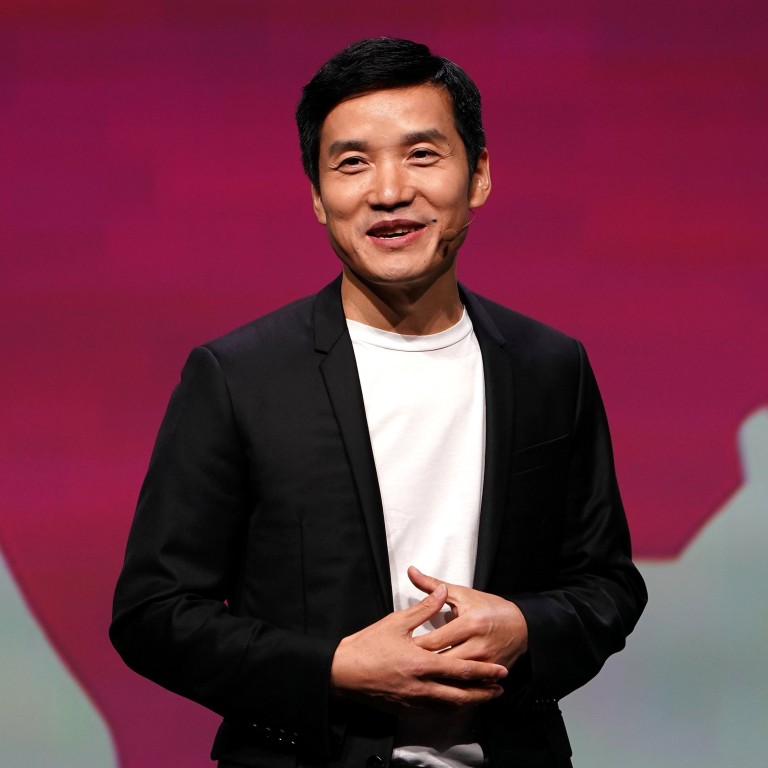 OnePlus founder Pete Lau takes on new role heading product planning at Oppo's holding company
Lau will serve as senior vice-president of OPlus, and will be responsible for product planning and experience at the company including for Oppo
He will continue to hold his role as CEO of OnePlus, and reportedly may focus on achieving synergies between Oppo, OnePlus and RealMe
Pete Lau, the chief executive officer and founder of premium Chinese smartphone brand
OnePlus
, has taken on a new role at his former employer
Oppo

's parent company Oujia Holdings, known internationally as OPlus.
"Pete Lau will serve as senior vice-president of OPlus, and will be responsible for product planning and experience at the company," Oppo and OnePlus said in identical statements. "His role as founder and CEO of OnePlus will not change."
OPlus is the majority shareholder of both Oppo and OnePlus, as well as budget Oppo spin-off brand
Realme
.
The OnePlus founder's new role will put him in direct control of Oppo's product line, and he may focus on achieving synergies between Oppo, OnePlus and Realme, according to Chinese news site thepaper.cn, citing unnamed sources from Oppo.
Lau began his career as an engineer at Oppo in 1998 and was vice-president by 2013, when he left to establish OnePlus – which targets the higher-end market and has won a loyal tech following for the design of its phones. Oppo later became a major stakeholder in OnePlus.
The management change comes at a time when Oppo's growth strategy appears to be increasingly mirroring that of OnePlus'. While OnePlus is
better-known overseas
than in mainland China, Oppo has a strong presence in lower-tier Chinese cities and developing markets such as Southeast Asia.
However, amid stiffer competition back home with Huawei Technologies directing its attention back to mainland China as it faces global headwinds, Oppo has been pushing to promote its brand in mature overseas markets including Europe. It also launched the Find X2 Pro, its most expensive smartphone ever, earlier this year.
"Oppo has been hoping to improve its position in the high-end market," said Canalys vice-president of mobility Nicole Peng. "They have been spending aggressively in terms of branding in the overseas market. However, in terms of product, they need to consolidate all the resources they can to make a successful flagship."
Lau joining Oplus will strengthen Oppo's strategy and competitiveness as he is "a product person at heart", while OnePlus has developed a lot of experience working with local carriers in overseas markets, according to Peng.
But Lau's additional role may pose some uncertainty for the company he founded, and OnePlus "may be forced to focus on the core target segments rather than expansion in scale", she added.
This article appeared in the South China Morning Post print edition as: Additional OPlus role for founder of OnePlus