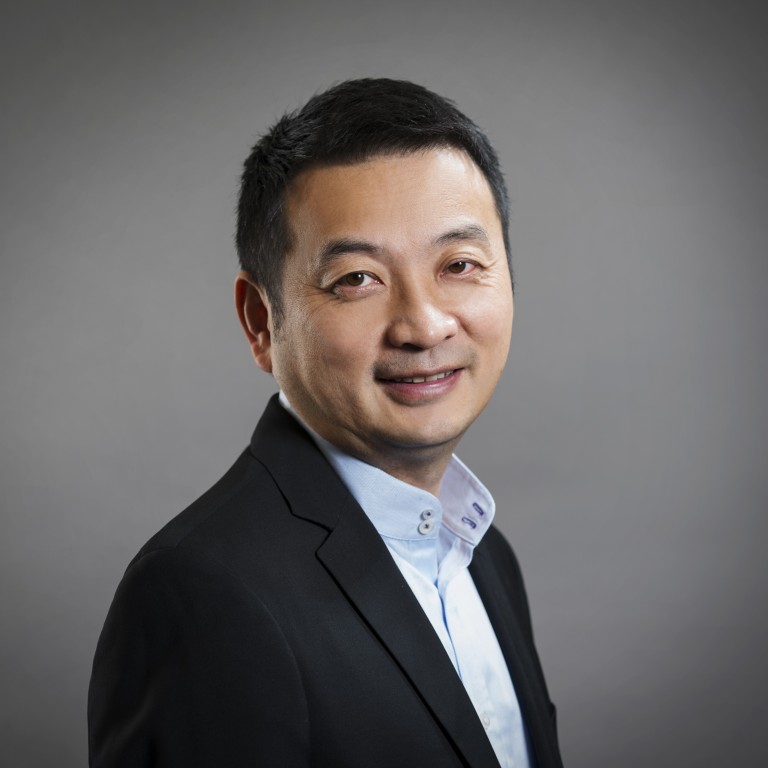 Exclusive

|
Live-streaming here to stay as Chinese travel business almost 'fully recovers' from Covid-19, Trip.com co-founder says
Trip.com Group co-founder James Liang's live-streamed video campaigns, where he often dons traditional folk costumers, have made him an internet star
He has sold US$294 million of travel packages and hotel room bookings over 25 live streams
When China's coronavirus cases stabilised in March and domestic tourism began to resume, Trip.com Group's co-founder and executive chairman James Liang Jianzhang traded his formal business attire for ancient Chinese clothing, known as hanfu, to host live-streamed shows selling travel packages and hotel room bookings.
Liang's entertaining video campaigns, incorporating traditional Chinese performance arts such as crosstalk and Sichuan "face-changing" opera, have made him an internet celebrity.
His 25 live streams on various platforms have netted Trip.com Group – China's biggest online travel services provider – over 2 billion yuan (US$294 million), according to the Shanghai-based company formerly known as Ctrip.com. Most of the orders were for presale deals, where customers purchase travel packages or bookings in advance to be redeemed at a later date.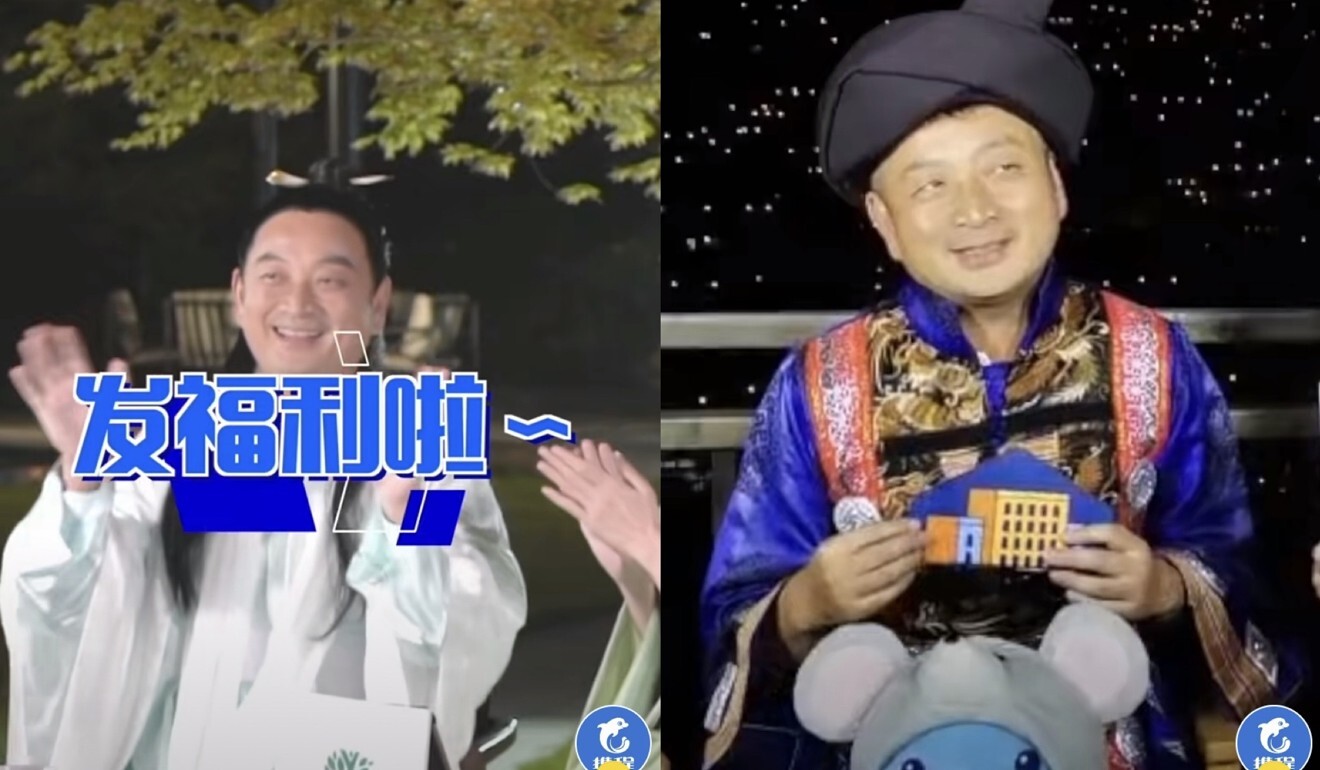 Liang is among a number of mainland Chinese tech industry leaders and entrepreneurs who
turned to live-streaming
during the coronavirus pandemic, which has dealt a massive blow to many traditional businesses while boosting online activity due to the stay-home economy.
"There was no business for the company anyway, so we started the [live-streaming] show," Liang told the Post in an interview last week. "Live-streaming presales were a big part of the business because regular business was down by a lot."
"When normal business started to pick up, live-streaming presales have also gone up, the audience keeps growing," he said. "Even though a lot of people may not order at that moment [while watching the live stream], they often do later on."
In May, even as many countries were announcing lockdowns, Liang sold a record 8,000 nights' worth of hotel bookings within a minute via a live stream. The company now has its own live-streaming platform, which supports five languages including English, traditional and simplified Chinese, Japanese and Korean.
Live-streaming is one of the fastest growing online trends in China. In the first half of the year, there were more than 10 million live-streaming e-commerce shows and about 309 million live-streaming e-commerce users, or one third of the total internet users in the country, according to the China internet Network Information Centre.
The trend has been a "breakthrough" for online travel platforms, according to Chen Liteng, an analyst from e-commerce research company China E-Commerce Research Centre. "The pandemic has become a catalyst for innovation in the online tourism service industry," he added.
Tourism is one of the industries hit hardest during the pandemic: the World Tourism Organisation estimates that there will be 850 million to 1.1 billion fewer international tourist arrivals this year, with a potential loss of up to US$1.2 trillion in export revenues.
Nasdaq-listed Trip.com Group has been expanding its global footprint in recent years with acquisitions of UK travel search site Skyscanner and Silicon Valley-based start-up Trip.com, which now serve its international customers, while Ctrip and Qunar target Chinese travellers. In total, the sites boast 400 million users worldwide.
Liang said that at least in the short term, the company will focus on its domestic business, which he said has "almost fully recovered".
Over the
first half of the eight-day "golden week" holiday
starting last Thursday, 425 million Chinese people hit the road – still far below normal levels, but showing a rebound in consumer spending since the height of the coronavirus outbreak this spring.
Liang said Trip.com Group is aiming to target the high-end segment in China more as people seek alternatives to international travel.
For example, he said, Sanya in the country's southernmost Hainan province is now popular as the only tropical island Chinese people can travel to freely, while other "exotic" destinations like autonomous Chinese region Tibet are also attracting more interest from domestic tourists.
Many families with children, who are unable to travel too far from their schools, are also booking holidays at luxury resorts within a two or three hour journey from major cities, Liang added.
While online travel platforms used to be known for cheap prices, Chinese consumption patterns have gradually evolved from being mainly "price-sensitive" to being more "product-sensitive", Chen said. "With the pandemic, [this] has further upgraded to 'safety-sensitive'."
Meanwhile, Liang said he is less optimistic about the company's international expansion for now, even though it sold over 100 million yuan of high-end hotel bookings outside China in the quarter that ended in June.
"On the international front, we are still under a lot of pressure because the business is still at a very, very minimal level at this point," Liang said. "Of course [international expansion] will be delayed a little bit."