Kuaishou
Get more with myNEWS
A personalised news feed of stories that matter to you
Learn more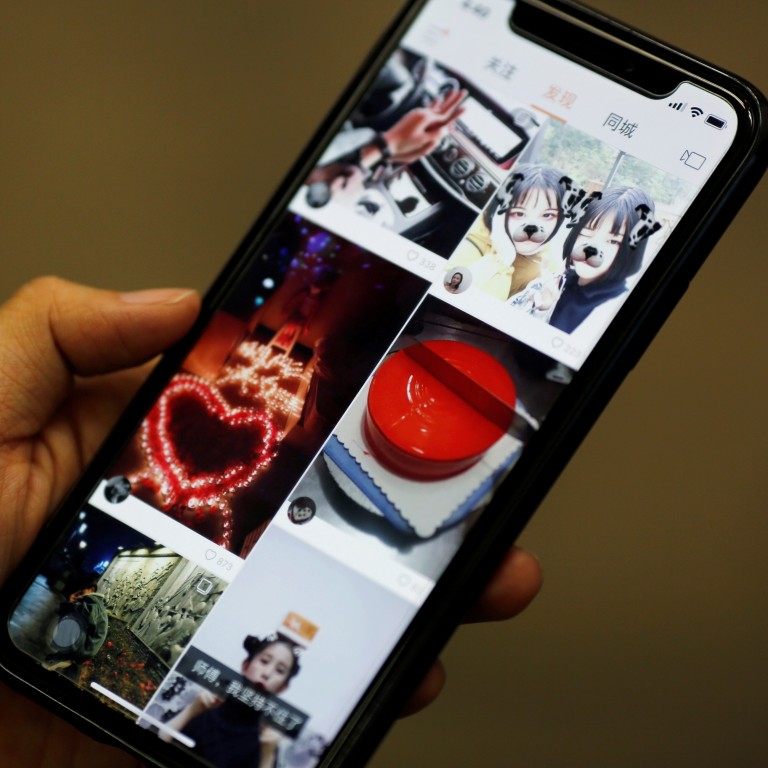 Kuaishou IPO: how newest millennial billionaires built the biggest rival to China's TikTok
Su Hua and Cheng Yixiao will see their net worth jump above US$7 billion and US$6 billion, respectively, following Kuaishou's IPO
Both founders come from humble beginnings with big ambitions, but Kuaishou lacks the global appeal of ByteDance's TikTok
Kuaishou co-founders Su Hua and Cheng Yixiao are set to become two of China's richest millennials following a US$5 billion initial public offering of their video-sharing app in Hong Kong, joining the ranks of young entrepreneurs who have gained massive wealth from China's decades-long technology boom.
The total valuation of Kuaishou, China's second-biggest short video platform next to TikTok sister app Douyin, could reach US$61.7 billion after the IPO, which started to receive public subscriptions on Tuesday. This would push 39-year-old Su's wealth up to US$7.8 billion on the back of his 12.6 per cent equity stake in the company. Cheng, born in 1985, would be worth US$6.2 billion with his 10 per cent stake.
With their new-found wealth, the Kuaishou co-founders will rank just behind fellow young billionaires Colin Huang Zheng of Pinduoduo, Wang Xing of Meituan and Zhang Yiming of ByteDance, according to the estimates by the South China Morning Post.
Cheng created Kuaishou in 2011 as a tool to create and share animated pictures, before moving into video to help "ordinary people" express themselves online.
Cheng was raised in Tieling, in China's northeastern rust-belt province of Liaoning, according to Chinese media. Accounts from people who knew him paint Cheng as a programming geek who liked to focus on products and technology. Fisher Zhang Fei, an early investor in Kuaishou, said in the book The Power to be Seen: What is Kuaishou, that Cheng was not good at communicating with others in the real world and that he preferred the virtual world.
In the book, an official history of Kuaishou compiled by the company and published in 2019 by China Citic Press, Zhang wrote that Cheng is a great product manager but would not necessarily make a good chief executive, the position occupied by Su. "Yixiao could be the chief executive officer … but he wouldn't be happy," Zhang said.
As CEO, Su is the one who brought Kuaishou to the next level. The former Google engineer graduated from Beijing's Tsinghua University, sometimes likened to the Massachusetts Institute of Technology. Su joined Kuaishou in 2013, helping the company raise funds and turn its focus to short video sharing.
According to Power to be Seen, Su grew up in a poor town, home to the Tujia ethnic minority in the mountainous region of southern Hunan province. In this remote corner of China, Su had to "walk for two hours to buy soy sauce".
As a child, Su's village had no electricity, with a flashlight being the only electrical device in his cottage. Su said he liked the flashlight, but he could not play with it because batteries were expensive for his family. 
Nevertheless, Su was a sharp student who managed to get into Tsinghua, a feat that requires top grades on China's gruelling
gaokao exam
to be among the few that make up a province's quota for the school. Su studied software programming and in 2006 he got a job with Google, which had an office right off campus.
Although he had an annual salary of 150,000 yuan (US$23,000), which was then worth below US$20,000 but was good pay for a fresh graduate in China, Su decided to quit in 2008 to start his own business. He then joined Baidu in 2009, but he left the Chinese internet search company in 2011 to again develop his own product. That enterprise was later bought by Alibaba Group Holding, the parent company of the South China Morning Post. Su's last project before Kuaishou focused on social e-commerce.
One story about the founding of Kuaishou has Su and Cheng meeting for the first time in a restaurant. Over numerous rounds of beer, the two soon found that they shared a vision for creating something for China's ordinary internet users. The two co-founders did not respond to the Post's requests for interview.
However the pair's fateful first meeting really went, the result was that Cheng went on to start Kauishou and later gave Su and his team a larger share in the company – a very rare arrangement. Su became the CEO while Cheng took the product manager role.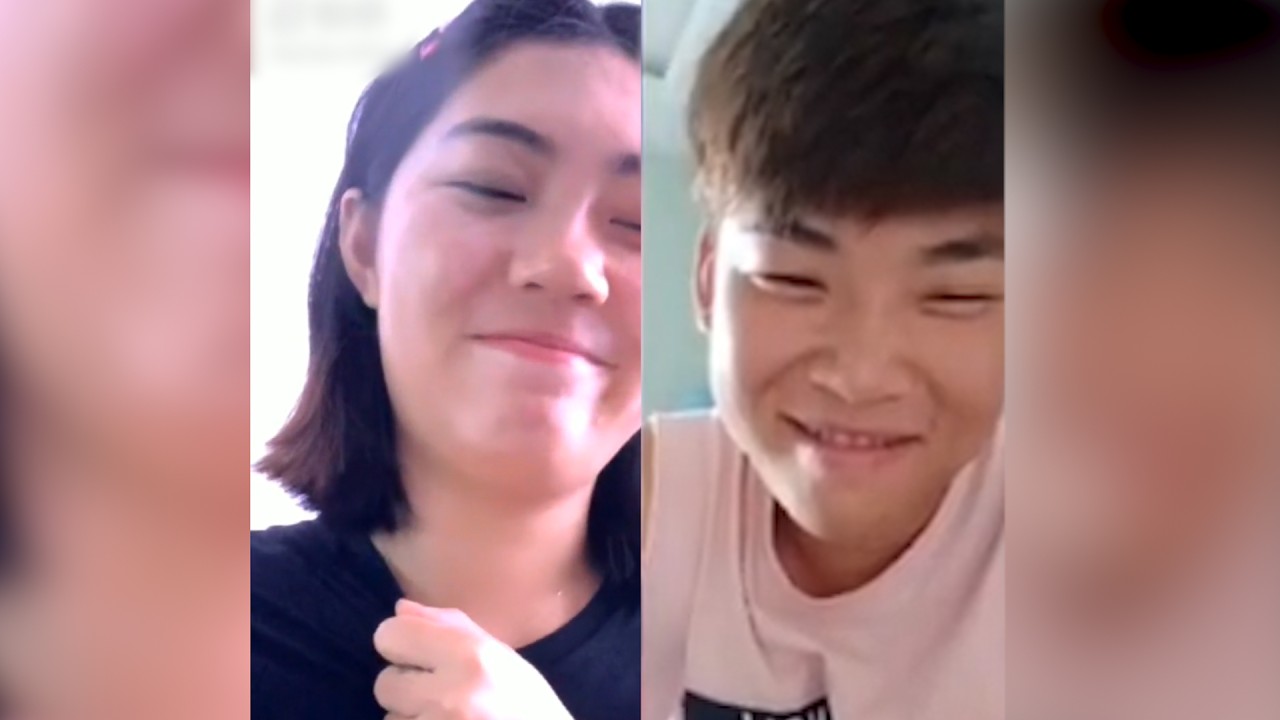 03:29
Long-distance deaf couple's love story melts hearts in China
Long-distance deaf couple's love story melts hearts in China
Su then developed an algorithm for Kuaishou that highlights "equality and inclusiveness", turning the platform into a destination for millions of ordinary Chinese netizens to upload clips of their work and daily life routines. The company said in its prospectus that Su and Cheng share the view that "everyone's life is worth chronicling".
In a rare public speech in 2018, Cheng said Kuaishou was for people who do not have a platform to showcase their talents to the world. "Kuaishou is not for movie stars or Big V [key online opinion leaders] but for most ordinary people," Cheng said. He added that the product has to be as simple as possible so people can use it "regardless of their education level or age".
The company's main Kuaishou app had 263.8 million daily active users at the end of November 2020, according to the company.
As Kuaishou became more popular, it faced increased competition – most notably from Douyin, the Chinese version of TikTok. As of last August, Douyin had 600 million daily active users.
Kuaishou also failed in its bid for Musical.ly in 2017, the app snapped up by ByteDance and merged into TikTok, giving it a huge boost in overseas users overnight. In an interview in 2018, Su said one of his goals is to make Kuaishou a global company.