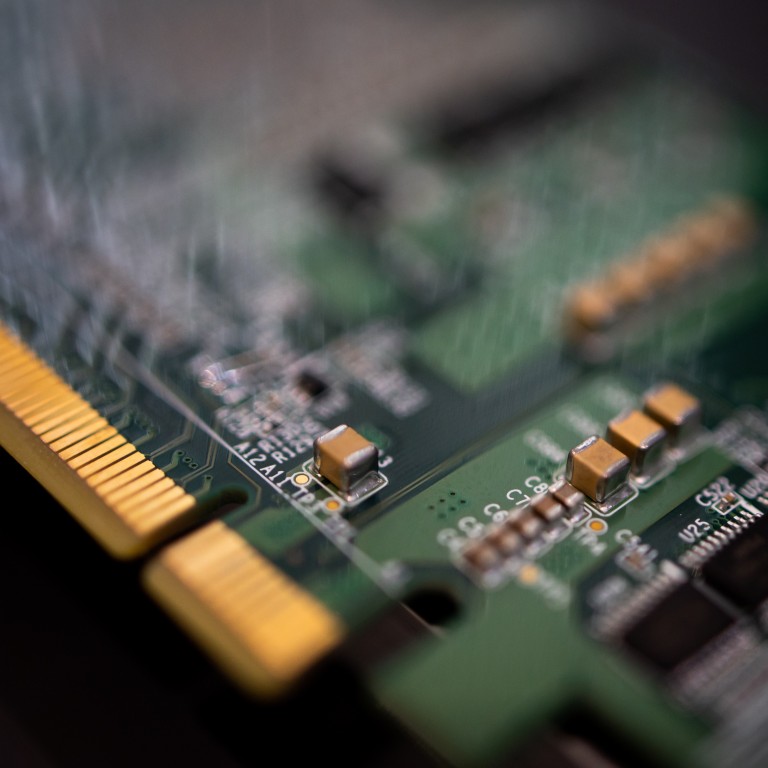 China's semiconductor imports surged year-on-year in January-February period amid global chip shortage
The year-on-year increase could be partly due to a low comparison base from last year when the coronavirus wreaked havoc
China and the US are exploring ways to protect their supply-chain integrity by boosting spending on domestic chip making
China's imports of semiconductors and diodes surged in the January-February period, reaching their highest year-on-year growth rate in six month, as the country's economic recovery boosted demand for the core parts used in electronics products like computers and smartphones.
China imported 96.4 billion semiconductor devices in the first two months of this year, up 36 per cent from the same period a year earlier, according to data released by the nation's customs agency on Sunday. Imports of diodes soared 59 per cent from a year earlier to 99.6 billion pieces in the two-month period.
However, the January-February imports of semiconductors were down 11 per cent compared with 108.3 billion imported in the November-December 2020 period.
The increase in imported semiconductors for the first two months of 2021 could be partly due to a low comparison base from the same period last year when the coronavirus pandemic wreaked havoc on the world's second-largest economy.
The accelerated pace of imports also comes amid a global chip shortage, which started around the second half of last year, and has recently hindered production at some leading US and European car manufacturers. The shortage has since spilled over to the consumer electronics sector, adding price pressure on products such as display panels which use IC driver chips. 
Despite vows by foundries to quickly ramp up capacity expansion plans, industry experts warned that the supply-demand imbalance cannot be solved by "flipping a switch".
"Semiconductor manufacturing is not suited to rapid and large shifts in demand, since it takes time to ramp up semiconductor production," US trade group the Semiconductor Industry Association said in a recent report. 
Against this backdrop, China and the US are exploring ways to better protect their semiconductor supply-chain integrity by boosting government spending on domestic semiconductor manufacturing. The Biden administration is seeking US$37 billion in funding for legislation to supercharge chip manufacturing in the US.
With annual imports of chips topping US$300 billion, China has become one of the world's leading semiconductor markets. In 2020, revenue from China's own semiconductor manufacturing industry reached 885 billion yuan (US$136.1 billion) amid the Covid-19 adversity, posting year on year growth of 20 per cent, three times higher than its global peers, according to a report from the China Semiconductor Industry Association.