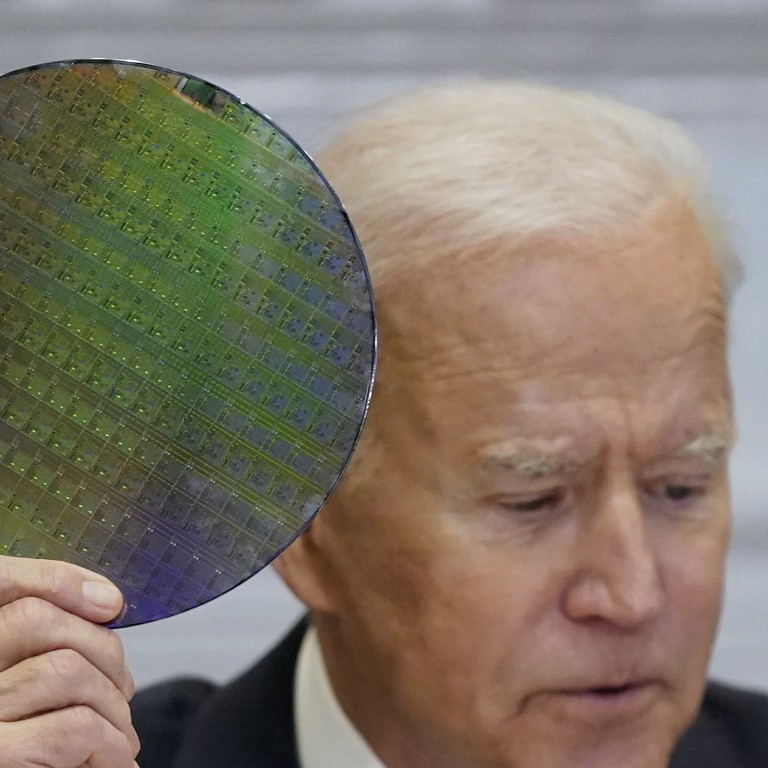 US-China tech war: semiconductor supply chain risks a worry for both sides
US Commerce Secretary Gina Raimondo said the country's lack of semiconductor production was a 'national security risk and an economic security risk'
China will encourage private and foreign entities to invest more in its semiconductor industry to strengthen the country's supply chain, an MIIT official said
Beijing and Washington are waging a tech war on multiple fronts, but they have found common ground on one thing: their respective lack of domestic production capability in semiconductors is a worrying risk amid the global chip shortage.
US Commerce Secretary Gina Raimondo told a Senate hearing on Tuesday that the country was facing a "crisis" over its lack of semiconductor production, calling the deficiency  "a national security risk and an economic security risk", according to a report from Bloomberg.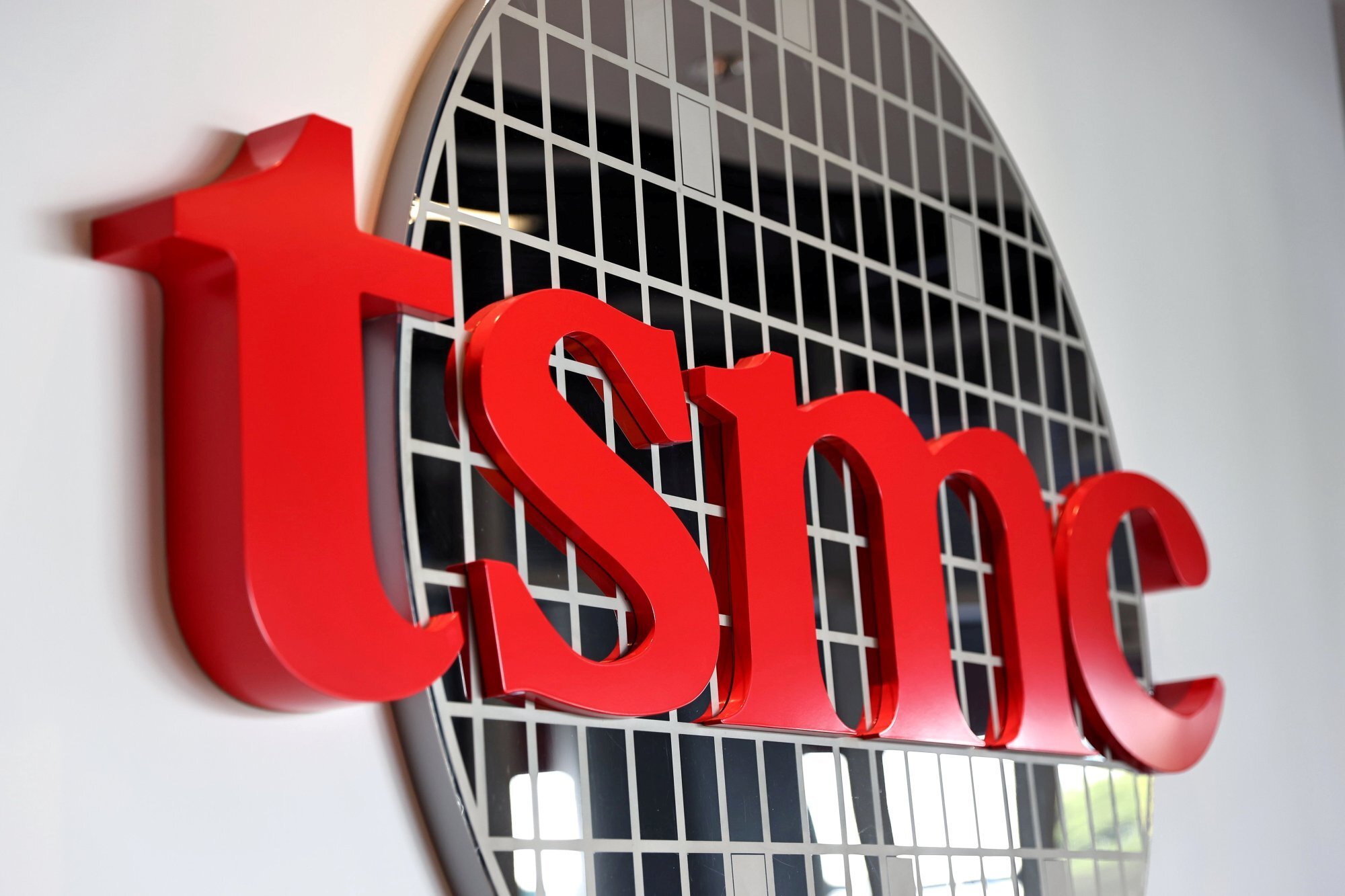 Raimondo was speaking at a hearing on President
Joe Biden
's US$2.25 infrastructure plan, which includes US$50 billion to support semiconductor investment on American soil.
The commerce secretary's comments came just hours after Huang Libin, an official with China's Ministry of Industry and Information Technology, said during a news conference in Beijing that China will encourage private and foreign entities to invest more in the semiconductor industry to
strengthen the supply chain.
The ministry is also trying to compile chip demand information from Chinese carmakers to help them find suppliers.

The separate statements come as the world's two largest economies are trying to boost self-reliance in their semiconductor industries amid a global car chip crunch, which has now spread to consumer electronics products.
The US, a global leader in designing chips and producing the electronic design automation (EDA) software for that purpose, is falling behind in terms of chip manufacturing, while China has been struggling to cut its reliance on imports of advanced integrated circuits (ICs)
The US and China are the two largest
semiconductor markets
, each accounting for 25 per cent of global consumption, according to a report by the Boston Consulting Group (BCG) and Semiconductor Industry Association (SIA).
The report said that fully "self-sufficient" local supply chains in each nation, able to meet their current levels of semiconductor consumption, would require at least US$1 trillion in upfront investment, raising the cost of finished ICs by as much as 65 per cent, and ultimately leading to higher costs for electronic products for consumers.

Both China and the US have over recent years developed a dependence on Taiwan for chip production. The self-ruled island – claimed by Beijing as its own territory – is home to global foundry leader Taiwan Semiconductor Manufacturing Co (TSMC), which produces chips for US tech firms such Apple, Intel, AMD, Nvidia, and Qualcomm.
These US firms still control key chip intellectual property and have access to EDA software, but they outsource the fabrication of silicon wafers to TSMC for cost efficiency.
China's domestic chip makers still
lag behind global peers
, depending on foreign-origin technology for semiconductor design and manufacturing, while maintaining an edge in the relatively less skilled "back-end" process of chip test, assembly and packaging, the BCG-SIA report said.
"No Chinese company has yet emerged as a strong challenger to the American, South Korean and Taiwanese companies that dominate the semiconductor value chain," said Aurélien Duthoit, a senior technology analyst at Euler Hermes and Allianz Research, adding that Chinese foundries only have a combined market share of only 5 per cent.

China has endeavoured to play catch-up in the semiconductor business, offering tax incentives for local fabs capable of producing chips at the 28-nanometre node or less, and scrapping import duties on semiconductor equipment through to 2030.
Beijing's self-sufficiency drive has accelerated after the US leveraged its dominance in semiconductors to cripple Chinese tech giant Huawei Technologies Co, barring it from procuring commercially-available chips and wafer manufacturing services at foundries such as TSMC and Semiconductor Manufacturing International Corp (SMIC). 

Dan Wang, an analyst with Beijing-based research firm Gavekal Dragonomics, wrote in a report this week that China "still has plenty of room for technological catch-up, even if it never gets to the leading edge", especially in design and memory chips, where the foundations for progress are already in place.
"US sanctions may have caused pain, but they have also aligned the interests of Chinese tech firms with the government's goal of self-reliance. The entire Chinese tech industry now has a strong incentive to cooperate with the self-reliance drive," he said.
"Politically-driven opposition from Washington will not be enough to offset the growing demand by Chinese firms for chips that US firms may no longer provide".