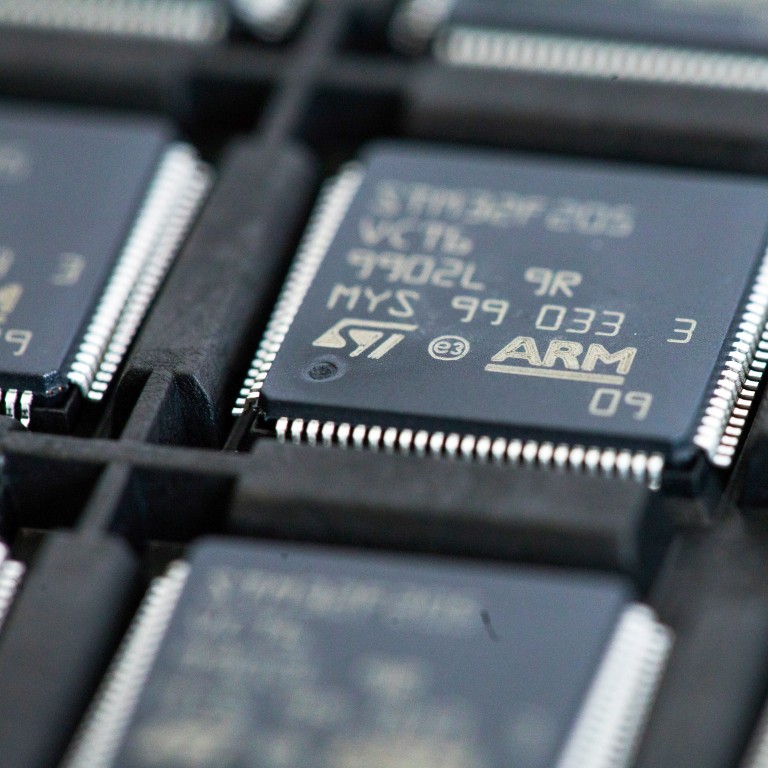 Europe's No 2 chip maker STMicroelectronics reportedly to raise prices from June 1, citing materials shortages
The price hike comes amid a shortage that began in the second half of 2020 and has subsequently disrupted production lines at US, European and Japanese carmakers
One Chinese carmaker was willing to pay 30-times more for an MCU, originally priced at 10 yuan (US$1.50), to secure supply, according to GIICS
STMicroelectronics (STM), Europe's second-largest chip maker by revenue, said on Monday that it would raise prices across product lines from June 1, citing rising costs in materials along with challenges in meeting demand as the global semiconductor shortage deepens, according to a statement circulating on Chinese social media.
"Semiconductor demand is currently reaching unprecedented heights, leading to major challenges in meeting orders despite our significant capital investment," STM said.
The statement was signed by Collins Wu, STM's regional vice-president for Asia Pacific.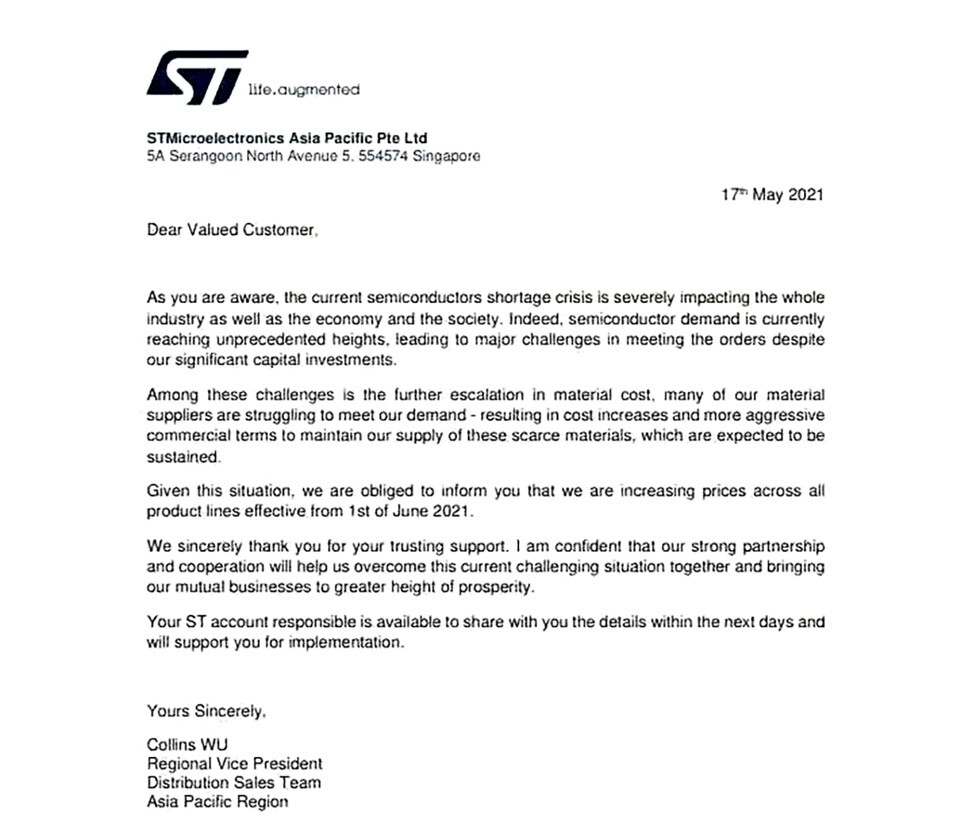 STM could not be contacted to verify the authenticity of the message by the time of publication.
The Switzerland-based company, which specialises in power discrete devices and microcontroller units (MCU) for automotive applications, said materials suppliers have struggled to meet customer demand amid the semiconductor shortage, resulting in "cost increases and more aggressive commercial terms to maintain our supply of these scarce materials".
STM said it expected the higher prices to be sustained. The move comes amid a global auto chip shortage that began in the second half of 2020 and has subsequently disrupted production lines at US, European and Japanese carmakers.
Qiao Mu, a Shanghai-based semiconductor engineer with STM, expected the shortage to continue for another year or two due to the six to 12-month long lead time required for capacity expansion at foundries like TSMC.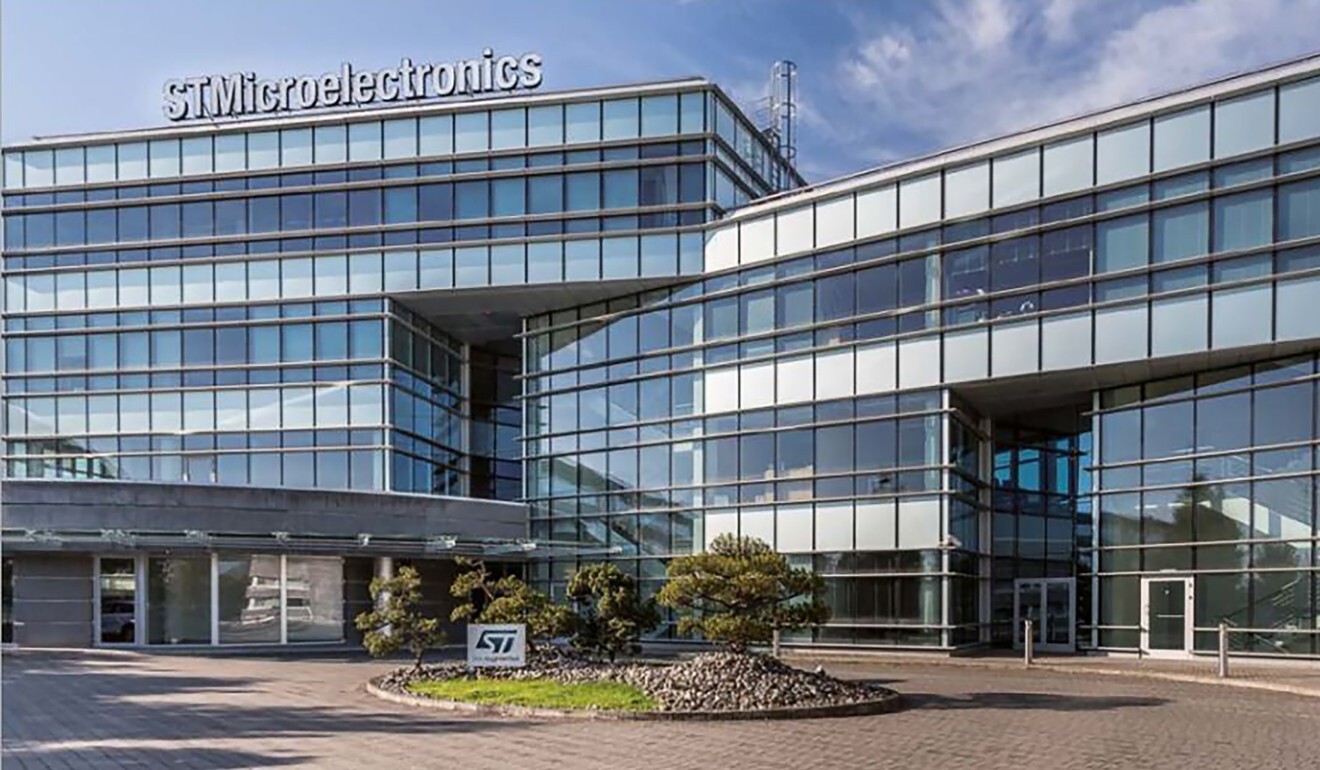 Zheng Kunkun, general manager of the Automotive Integrated Circuit Division at the Guangdong (
Greater Bay Area
) Institute of Integrated Circuit and System (GIICS), said the chip crunch does not show any signs of easing despite plans by foundries and chip makers to ramp up capacity to accommodate demand from the auto sector.
"It's likely to last into next year by our estimates," Zheng said, noting that one Chinese carmaker was willing to pay 30-times more for an MCU, originally priced at 10 yuan (US$1.50), to secure supply.
European chip maker NXP Semiconductors, which supplies chips to tier-1 car parts suppliers such as Bosch – but has the chips made in foundries like TSMC – said it is working directly with car companies to understand future demand situations.
Separately, the shortage of control area network (CAN) chips, a communication circuit used in some car models to enable remote control functions via smartphones, is threatening production of luxury Chinese cars, according to the GIICS.
"There are a lot of car makers scrambling for this type of chip right now," Zheng said.
This article appeared in the South China Morning Post print edition as: European chip maker STM to raise prices as costs bite