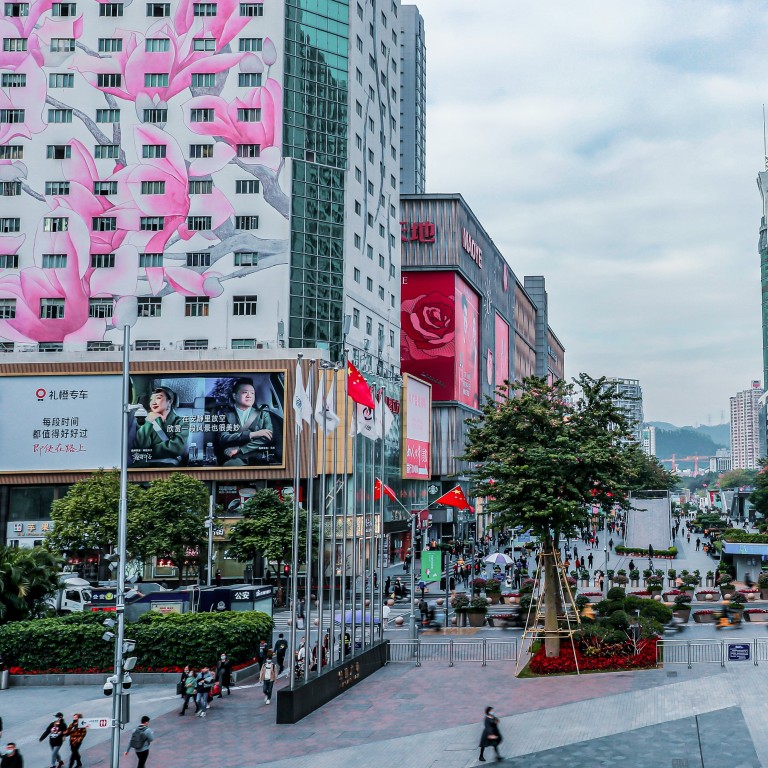 Shenzhen seeks to slow down population growth with changes to incentive structures
The southern tech hub grew to 17.56 million in 2020, blowing past its 2016 target of 14.8 million
The city, known for loose residency rules and generous financial support, wants to make itself a little less attractive for the well-educated
Beginning in September, the tech hub will no longer offer financial support to bachelor's and master's degree holders seeking a residency permit, an announcement on Friday posted to the website of the Shenzhen Human Resources and Social Security Bureau.
According to the statement, more policies will be announced in the future, addressing newcomers under 35 years old who hold a PhD and are seeking a residency permit.
This comes soon after the city announced tighter requirements for residency permits for degree holders as well as those seeking a permit through marriage, according to an updated draft of the policy released last week.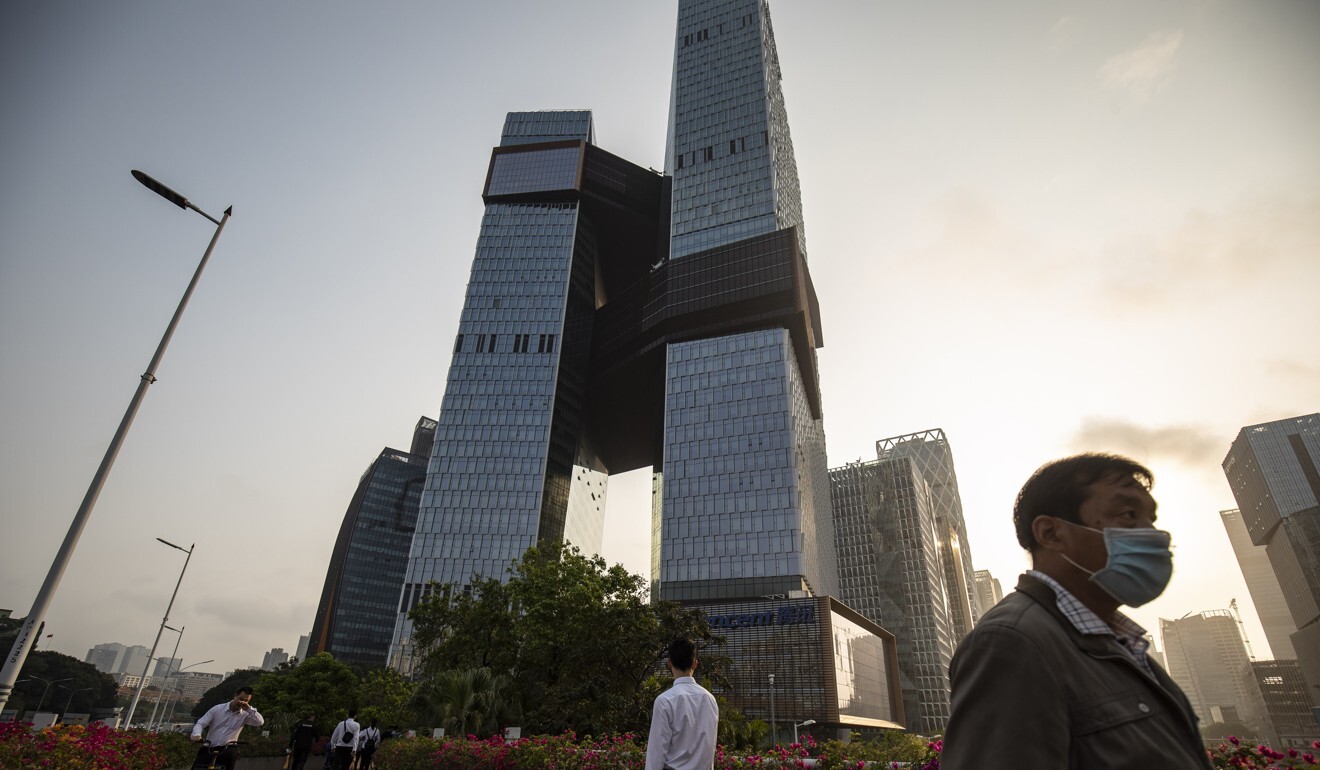 With loose residency rules and relatively generous financial support, Shenzhen's population grew to 17.56 million by 2020, blowing past the target of 14.8 million sets in 2016 with an annual growth rate of 5.35 per cent, according to
census data released last month
. Beijing and Shanghai, two other major metropolises, grew at only 1.1 and 0.8 per cent, respectively, with stricter rules in place to curb growth.
China's residential permit system – known as hukou in Chinese – is a relic of the Mao era, when the Communist Party segregated urban and rural dwellers to control population density in different parts of the country.
Highly sought after in China's largest cities, residency permits grant permanent residency status to the holder and allows them to take advantage of public services – including education, health care, and retirement funds – and makes it easier to purchase property.
According to government data, as of April, prices of second-hand homes in Shenzhen have risen 88.3 per cent since 2015 –
more than any other city in China
– while new home prices are up 57.8 per cent.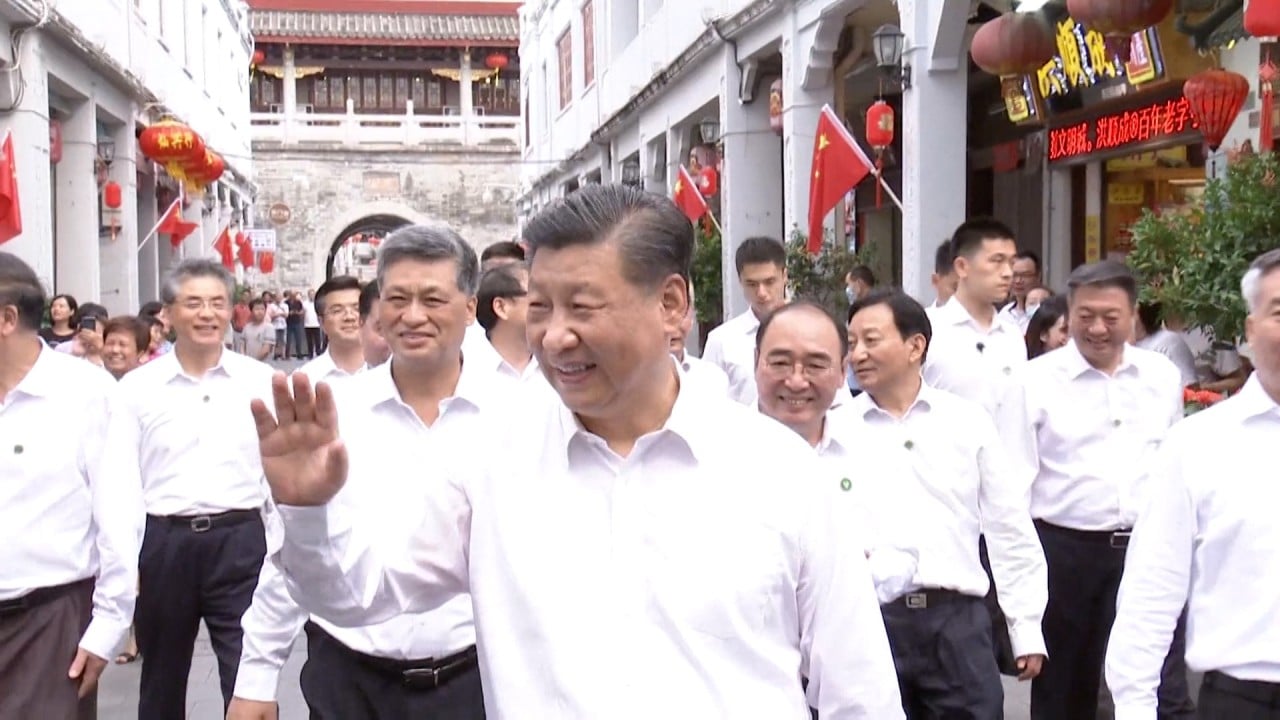 01:38
Xi starts tour of southern China to mark 40th anniversary of Shenzhen special economic zone
Xi starts tour of southern China to mark 40th anniversary of Shenzhen special economic zone
Beginning in 2015, Shenzhen has sought to support its growing technology sector by attracting workers with higher education. Until the new rules come into effect, the city currently offers financial support of up to 30,000 yuan (US$4,710) to new residential permit holders with a university degree.
It has long positioned itself as a centre for technology and innovation, with the number of hi-tech companies based there growing by 240 per cent since 2015. The city reported a gross domestic product of 2.8 trillion yuan in 2020 and plans to increase that to 4 trillion yuan by 2025.
This article appeared in the South China Morning Post print edition as: Shenzhen removes relocation incentives