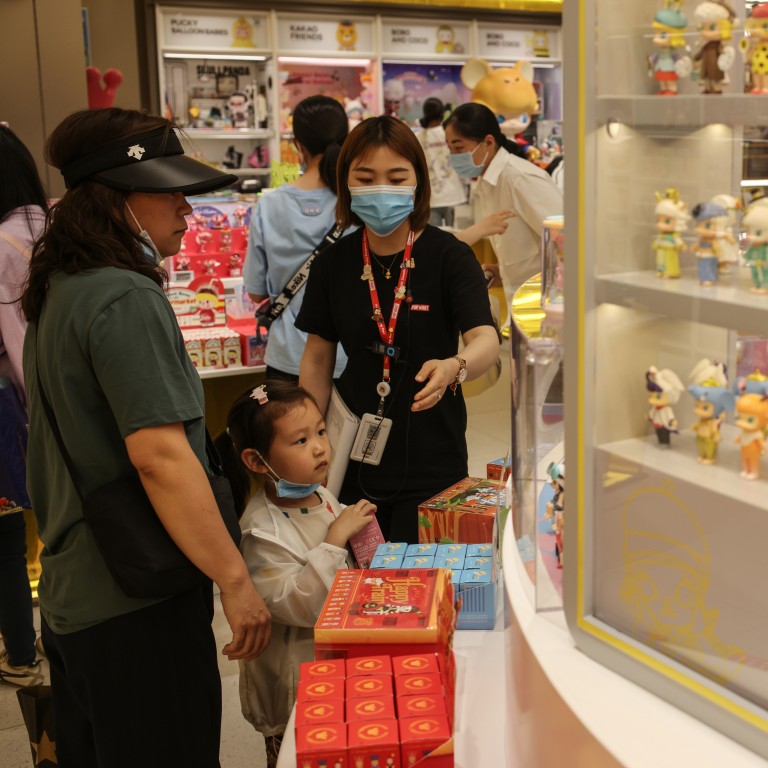 Blind-box toymaker Pop Mart apologises for asking women if they will have children amid pushback on social media
Pop Mart, which popularised the blind-box toy craze in China, said its staff did not follow company policy when asking female applicants if they will have kids
Widespread criticism of the company on social media came the same week Beijing announced that families could now have three children, up from two
Chinese toymaker Pop Mart apologised on Friday for asking female job applicants about their plans to have children, drawing widespread criticism on social media the same week Beijing started allowing families to have three children to help address its ageing population.
The Hong Kong-listed company, which is based in Beijing, asked women during job interviews whether they plan to have children, and if so, when. This provoked a public outcry on the microblogging platform Weibo.
"Shame on you! Earning big money from female consumers while exploiting women," said one Weibo user in a comment that racked up 40,000 likes.
"When men also get maternity leave, there will be less gender discrimination in the workplace," said another user.
The company, which turned
blind-box toys
into a mainstream sensation in China, said some of its branches did not follow company policy when asking this question. The company's management team has realised that it has some problems as a result of its fast development over the last few years, it added.
"As a company whose consumers are majority-female, we always respect women very much," the company said on its official Weibo account, adding that women also account for 68.8 per cent of its total workforce and nearly 75 per cent of new hires in the past six months.
The controversy came just a few days after Beijing announced a major shift in its family planning policy, allowing couples to have three children instead of two in an effort to tackle a demographic crisis as birth rates fall and the number of retirees continues to rise in the world's second-largest economy.
The one-child policy, which was
criticised at home and abroad
as causing gender imbalances and other demographic problems, came to an end in 2015 after 35 years.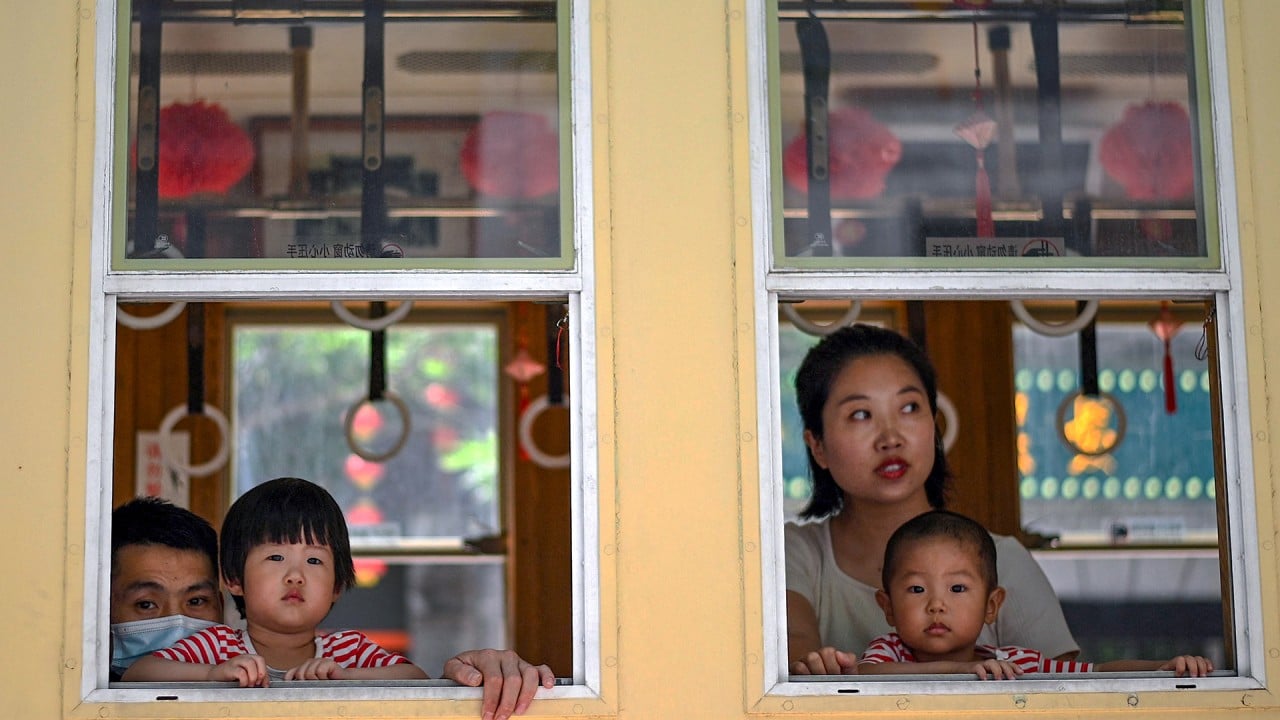 03:49
How much does it cost to raise a child in China?
How much does it cost to raise a child in China?
"This will improve the population structure of China," the Communist Party Politburo said in a statement about the policy change on Monday.
Chinese mothers gave birth to 12 million babies in 2020, down 18 per cent from 14.65 million in 2019. This was the fourth consecutive drop in the annual birth rate, according to data from the National Bureau of Statistics.
Reaction to the three-child policy
has been mixed
, with some voicing concerns over finances and social pressure. Posts on social media also suggested that some fear the new policy could worsen gender discrimination in the workplace.
"This will affect women's employment," one Weibo user said. "If you give birth to two or three children, companies will worry about maternity leave being so long and whether you can balance your [personal] life and work."