Mainland China and Taiwan propel semiconductor investment frenzy as Singapore and Japan join the game
The massive investment in chip manufacturing in Asia comes amid a global supply shortage due to rising demand for chips to power 5G devices and smart vehicles
Ramp up also comes as governments move to secure chip supply chains amid an escalating tech war between China and the US
A wave of chip foundry investment is sweeping across Asia, propelled by China and Taiwan and with Japan and Singapore also seeking to benefit from strong demand for chips, while the US continues to build up semiconductor manufacturing on American soil.
This week US-based GlobalFoundries, the world's fourth-largest foundry, announced a new plant in Singapore after pulling out from a plant in the Chinese city of Chengdu last year. It will invest US$4 billion in a new factory in the Lion City to help meet global demand for semiconductors and the project has the backing of Singapore's Economic Development Board, a government agency.
This came days after it was reported by Nikkei Asia that Taiwan Semiconductor Manufacturing Co (TSMC), the world's largest contract chip maker, is planning its first fab in Japan as Prime Minister Yoshihide Suga puts domestic supply chains for semiconductors high on the government's agenda.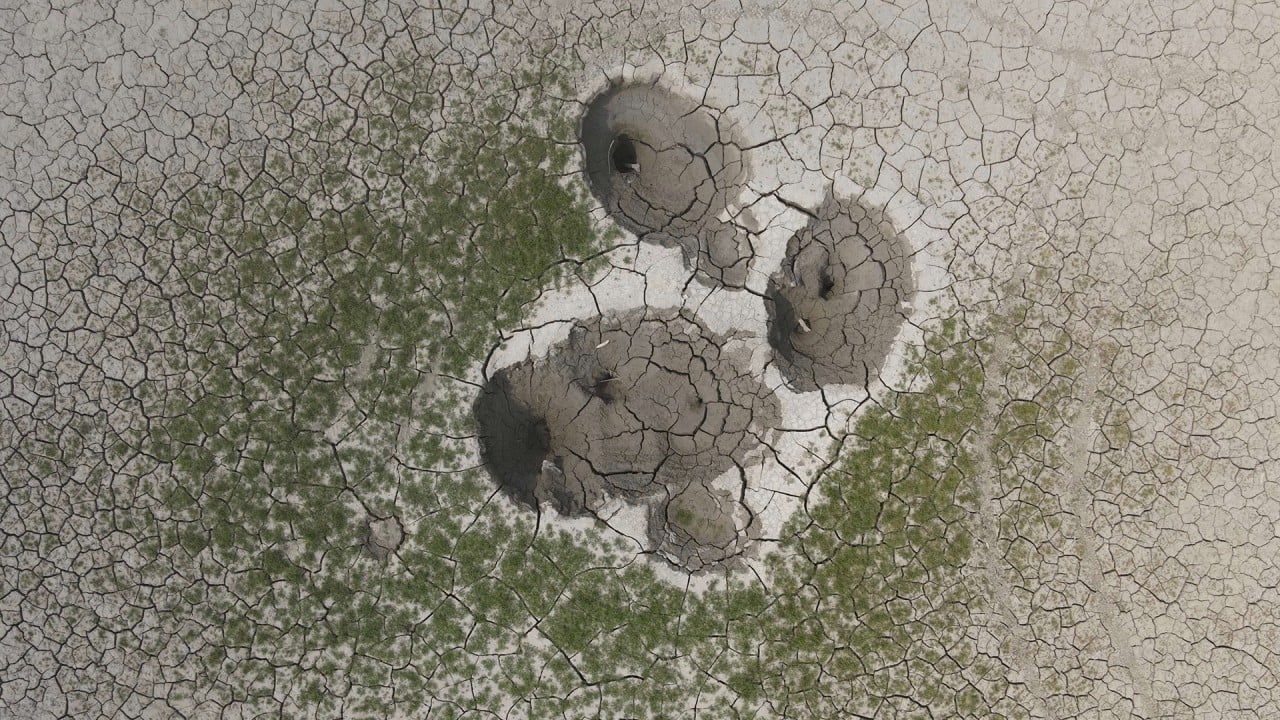 03:46
Taiwan's worst drought in decades adds pressure to global chip shortage
Taiwan's worst drought in decades adds pressure to global chip shortage
According to SEMI, an industry association representing 2,400 members in the semiconductor industry, semiconductor manufacturers will start construction on 19 new high-volume fabs by the end of 2021 and break ground on another 10 in 2022.
Mainland China and Taiwan will lead the march, each accounting for 8 new fabs, with another 6 in the Americas, 3 in Europe and the Mideast, and 2 each in Japan and South Korea.
Taiwan accounted for 63 per cent of global chip manufacturing by revenue in 2020, and its share is expected to rise to 65 per cent in 2021. South Korea is expected to maintain an 18 per cent share in global chip manufacturing in 2021, according to data from consultancy TrendForce.
China's share of global chip manufacturing is expected to drop to 5 per cent in 2021 from 6 per cent in 2020 as mainland China is unable to produce "advanced" chips due to being blocked from access to US-origin technologies by Washington amid an escalating tech war. This fight has seen an increased focus by governments on securing their own chip supply chains.
But new projects have also received a government push. For instance, Beijing has been showering incentives on new semiconductor projects in the country and is pinning its hopes on players like Semiconductor Manufacturing International Corporation (SMIC) to cut the country's reliance on imported chips. SMIC is currently building two plants in Beijing and Shenzhen with support from local authorities.
The Senate has approved the Innovation and Competition Act, earmarking US$52 billion out of the US$250 billion bill to fund US semiconductor research, design, and manufacturing initiatives as it ups competition with China in hi-tech industries.
The European Union, which has been accustomed to outsourcing chipmaking to Asia in the past, said in May it was ready to commit "significant" funds to expand semiconductor manufacturing in Europe.
However, as chipmaking companies worldwide scramble to ramp up capacity to meet current demand, a glut already appears to be in the making, analysts said.
"It remains to be seen how much of the current semiconductor shortage is due to short-term disruptions from the pandemic and how much is due to increasing demand for electronic equipment and increasing semiconductor content," according to a recent research note by Semiconductor Intelligence, a consulting firm.
Douglas B. Fuller, a professor with the City University of Hong Kong, said there could be "a capacity glut" if all the fabs are built up and put into operation as planned.
This article appeared in the South China Morning Post print edition as: Asia sees flurry of investment in chips